Costa Rica is a country in Central America whose legal system is built on the civil law of Spain. This offshore destination has a long history behind the development of the gambling industry. At the same time, the country remains unique in terms of its peculiar standards. In essence, there is no control system for the gaming industry in the jurisdiction, but any gambling business is successfully certified.
2WinPower is ready to provide professional assistance at any stage of the legalisation of your gambling project. Today, we will discuss a commercial permit at a Costa Rica casino (known as a data processing license), the requirements for applicants, and the necessary price for the service.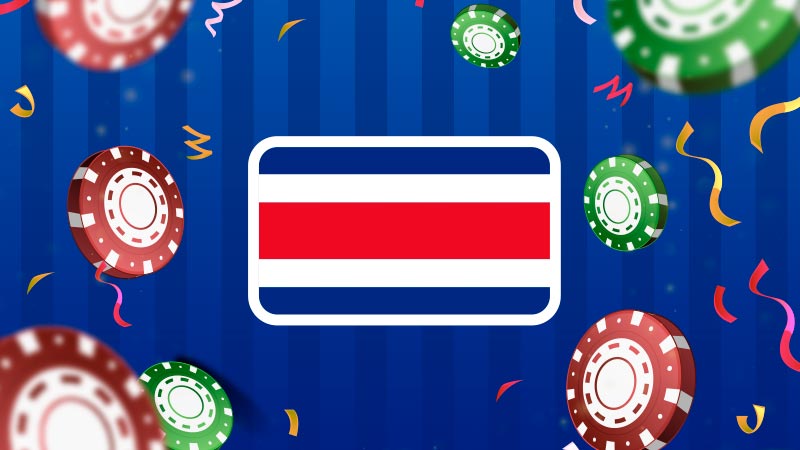 This jurisdiction is considered one of the most convenient for licensing gambling projects. Despite the absence of legal restrictions on gambling activities and industrial control systems, the country enjoys constant popularity among foreign operators. Now, more than 200 online projects from different countries are checked in the state.
Online gambling in Costa Rica is a completely legal business. The owner of the gaming platform entitled to getting a commercial license for data processing.
A single document gives access to all formats of money entertainment:
Costa Rica online casino;
virtual poker rooms;
bingo;
cards and board entertainment;
online bookmakers;
lotteries;
other types of betting.
Not only does the country have hardly any gambling legislation, but there is also no authorized organization to deal with the registering procedures. Any request for starting a project with Costa Rica casino license is submitted by local municipalities.
At the same time, there are certain limitations for owners of gambling companies:
online casino servers must be located outside the country;
bets are accepted only from foreign gamblers (it is forbidden to provide gambling services to the local population).
The exclusive features and advantages of Costa Rica gambling laws include the following perks:
Stable economy. Costa Rica gambling business is developing under most comfortable conditions (minimum taxation, an open trade area with the European Union and the USA, the absence of strict control from the local government).
International status. Costa Rica casino license grants your project a global prominence.
Software availability. Gambling in Costa Rica doesn't impose strict criteria on the assortment of games or the quality of software. Hence, all operators have the right to organize their gambling platforms as they see it profitable.
Banking requirements. Your casino licensed in Costa Rica can have its authorized capital to be stored in any bank in the world, not being limited to interact only with local institutions.
Management team. The gaming commission doesn't require criminal records and doesn't scan fingerprints. The only requirement is your financial solvency.
Financial transactions. Gambling in Costa Rica doesn't require you to keep financial reporting, mandatory audits, and check of accounts.
Accelerated registration. The data processing license of online casino in Costa Rica can be received in a hasty regime: applications are approved only within 2–5 weeks.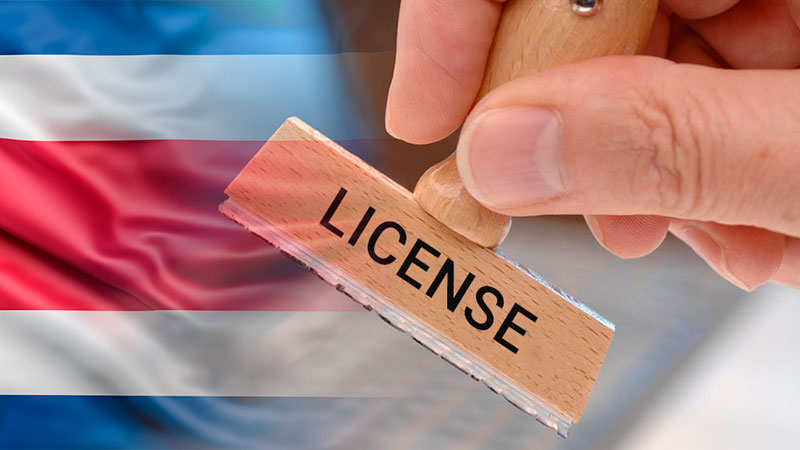 In order to apply for official registration, the data processing operator must gather the following documents:
confirmation of a legal entity in the offshore territory;
passport data of the project's founders (at least two people);
information about the company (hierarchy, list of shareholders, etc.);
characteristics of gaming software (names, rules of games, percentage of winnings);
business plan with forecasts of future profits;
approved bank account with authorized capital (deposit amount is chosen individually).
Cost of licensing a casino in Costa Rica

Service

Price ($)

Data processing certificate purchase

15,000

Annual documents update

1,500

Fixed license fee (annual commission regardless of the turnover)

50,000

Gambling crime collection (annual deductions)

5% of the company's gross income
An important note: a data processing gambling license of online casino in Costa Rica that are aimed at foreign users are free from paying income tax and other commissions other than those indicated in the table.
Costa Rica gambling is one of the most promising areas for investment. The favourable economic situation, combined with a loyal attitude to gambling data processing operators with the complete absence of industrial control systems, makes the country truly unique.
For any questions related to the preparation of documents and applying for a data processing license according to Costa Rica gambling laws and other foreign jurisdictions, you can contact 2WinPower. We are always ready to provide you with high-quality upkeep of your existing projects or develop a platform from scratch. Apart from that, you can rely on our top-notch software from leading brands and exclusive innovations.
Cooperation with 2WinPower is a guarantee of total anonymity, a complete absence of financial risks, timesaving, and flexible discount systems for regular customers. Besides, you can order a productive marketing program with a pay-off period of 2-6 months.
Evaluate all the benefits of working with a team of professionals now:
Be careful! We noticed that cybercriminals are using the Skype account live:twowinpower to deceive our customers.
For security reasons, please enter only contact details published on the page https://2wpower.com/en/feedback
Our company is not responsible for the actions of persons using Skype live:twowinpower.