Costa Rica is a country in Central America whose legal system is built on the regulatory framework and civil law of Spain. This offshore destination in Central America has a long history behind the development of the gambling industry and a betting direction.
At the same time, the country remains unique in terms of its peculiar standards towards online entertainment. In essence, there is no control system for the gaming industry in the jurisdiction, but any gambling business is successfully certified and can be provided to other countries.
2WinPower provides professional assistance at any stage of the legalisation
of your gambling project. We will discuss a commercial permit at a Costa Rica casino (known as a data processing license), the requirements for applicants, the nuances of the licensing process and the necessary price for the service.
Inquire about the expert arrangement of all compulsory nuances of company registration. To guarantee maximum reliability, order assistance with online gambling license obtainment at an acclaimed aggregator 2WinPower.
Gambling in Costa Rica: What You Need to Know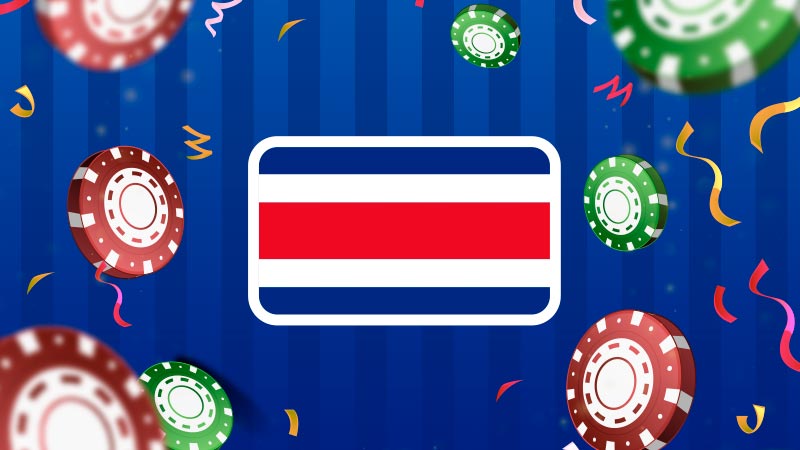 This jurisdiction in Central America is considered one of the most convenient and appealing (in terms of the regulatory framework) for licensing gambling projects. Despite the absence of legal restrictions on gambling and betting activities and industrial control systems, the country enjoys constant popularity among foreign gambling business operators. Now, more than 200 online projects with casino games from different countries are checked in the state.
Online gambling in Costa Rica is a completely legal business for entrepreneurs to operate. The owner of the gaming platform is entitled to getting a commercial license for data processing. Costa Rica offers it as an analogue of company registration. A special license has no use in other countries and is only used to provide online gambling services by Costa Rica companies.
A single document gives access to all formats of money entertainment:
Costa Rica online casino;
virtual poker rooms;
bingo;
cards and board entertainment;
online bookmakers;
Costa Rica gaming lotteries;
other types of betting.
Not only does the famous country in Central America have hardly any gambling legislation, but there is also no authorized organization to deal with the registering procedures. Any request for starting a project with Costa Rica casino license is submitted by local municipalities that are also responsible for the gambling tax submission, regulations updating, legal costs adjustment, and similar nuances.
At the same time, there are certain limitations for owners of gambling companies:
Online casino servers must be located outside the country. First, these gambling operators are to ensure the efficiency of such hardware. Second, as per Costa Rican law, all servers of online casinos must be situated in other countries.
Bets are accepted only from foreign gamblers (it is forbidden to provide gambling services to the local population). Under such terms, all online gaming activities are to be directed towards clients of other jurisdictions.
While the major aspects of the regulatory framework of online gambling companies are clear, peculiar Costa Rica gaming nuances may change. By virtue of the proficient influence of an acclaimed aggregator of online gambling services, an owner of a portal will find it much easier to adjust to the demands of tax authorities and other regulatory entities.
Get proficient assistance in Costa Rica gaming license obtainment and ensure foolproof company registration matching the latest terms.
Gambling License Costa Rica: Historical Details
The state has emerged as an appealing harbour for gambling companies seeking to receive a data-processing online gambling license. The Costa Rica gaming regulation body in charge of overseeing this gaming license is Juego Responsable.
Over the decades, the Costa Rica gaming arena has positioned itself as a prominent place for gambling sites. The desire to receive a Costa Rica gambling license was evoked by sensible market representatives from the initial period of its functioning.
The timeline of Costa Rica gaming history as an online gambling license insurer:
The late 1990s: Emergence of online gaming portals. During the late 1990s, with the advent of web techs, the Costa Rica gambling sector became among the first to introduce real license services. Every gaming company that resorted to Costa Rica gambling services recognised the favourable operational landscape.
1999: Lack of peculiar online gambling license regulations. The Costa Rica gaming niche did not have specific legislative measures addressing casino sites at this time. Online gambling license holders utilised this regulatory gap, establishing their amusement with fiat currencies and offering their amusement from the Costa Rica gaming jurisdiction.
2000: Formation of the Costa Rica Gaming Control Board. In the early 2000s, the Costa Rica Gaming Control Board was set up as an administrative entity in charge of regulating online gambling license refinement. The Costa Rica Gaming Control Board began overseeing and securing gaming license permissions.
2002: Costa Rica gambling license introduced. The governing party introduced the updated online gaming license, presenting a lawful framework for casino sites. This gaming license allowed Costa Rica gambling companies to found their sites and propose a variety of games.
2009: Strengthening of Costa Rica gaming regulatory measures. The governing body implemented stricter prerequisites regarding each gaming company to strengthen player safety. The focus of Costa Rica gambling shifted towards promoting responsible practices and enforcing compliance for each existing and future gaming company.
Present: Costa Rica gambling jurisdiction among the high-ranked zones by demand. The area continues to be a sought-after environment for getting a gaming license due to its favourable opportunities and simple gaming company registration. Today a Costa Rica gaming company receives perks from the established infrastructure and legal framework. Even though there are no land based casinos, the web-oriented sector is flourishing.
Throughout its history, the Costa Rica gaming zone has evolved into a renowned gambling arena. New Costa Rica gambling companies appreciate lenient regulations, the possibility to work with crypto and fiat currencies and a streamlined licensing process.
The introduction of data-processing gaming licenses has aimed to ensure visitors' security, honest practices, and the overall integrity of the Costa Rica gambling niche in general.
Such positive working grounds inspire 2WinPower and each gaming company client to focus on this destination. Order proficient assistance in officialising a Costa Rica gaming company on appealing terms.
Costa Rica Online Casino Benefits
Picking a gambling jurisdiction is a prioritised task for a gaming company proprietor at the beginning of the project organisation. Costa Rica offers novice-friendly working conditions for any level of manager. Gambling sites owners can operate from here even with minimum experience since such aggregators as 2WinPower always provide online gambling services to maximise the performance of the project.
The exclusive features and advantages of the Costa Rica gambling laws include the following perks:
Stable economy. The Costa Rica gambling business is developing under the most comfortable conditions (minimum taxation, an open trade area with the European Union and the USA, and the absence of strict control from the local government). All these incentivise entrepreneurs regarding starting their online casinos in this gambling jurisdiction.
International status. Costa Rica casino license grants your project global prominence. A lot of top gambling companies function with the state's approval. More essentially, online gambling site visitors respect this gambling jurisdiction and confidently register on such portals.
Software availability. Gambling in Costa Rica doesn't impose strict criteria on the assortment of games or the quality of online entertainment software. Hence, all operators have the right to organize their gambling platforms as they see it as profitable and adjust to clients within the boundaries of Costa Rican law.
Banking requirements. Your casino licensed in Costa Rica can have its authorized capital to be stored in any bank in the world, not being limited to interacting only with local institutions. The only obligation is to show tax authorities corresponding documents underlining revenue earned, expenditures made, and similar financial details.
Management team. The gaming commission doesn't require criminal records and doesn't scan fingerprints. The only requirement is your financial solvency. It does not imply that the Costa Rica gaming sector is full of black online casinos. A thorough tracking program functions in this gambling jurisdiction.
Financial transactions. Gambling in Costa Rica doesn't require you to keep financial reporting, mandatory audits, and check of accounts. Meanwhile, it is extremely useful, especially while expanding your gambling business and entering other jurisdictions.
Accelerated registration. The data processing license of online casino in Costa Rica can be received in a hasty regime: applications are approved only within 2–5 weeks. Gambling operators need to collaborate tightly with Costa Rica gaming tax authorities and the rest of the participants of the commission for sped-up company registration.
Costa Rica gaming license is a prestigious proof of integrity within a unique gambling jurisdiction. It has minimal interference in the regulatory framework of online casinos, yet it is extremely organised and appealing for betting and online gambling companies.
Inquire about proficient aid in company organisation from 2WinPower to guarantee that your clients get official slot machines entertainment regardless of where they are.
Costa Rica Casino License: Applicant Requirements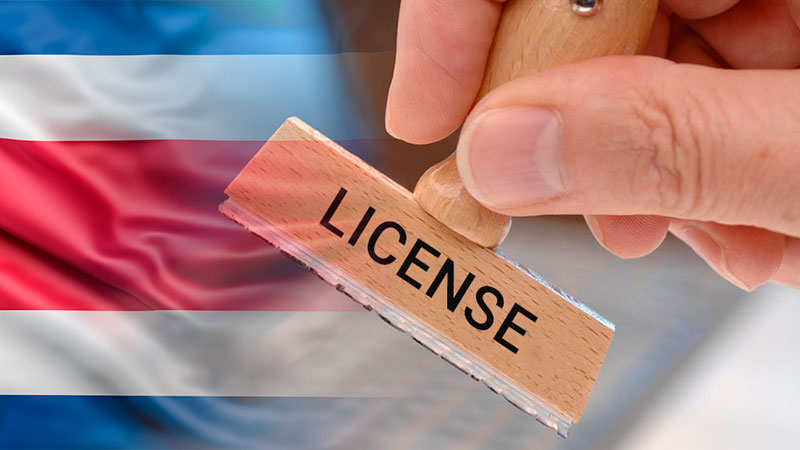 Contacting a corresponding governing body on the topic of online gaming registration is not problematic. Meanwhile, to receive a real license, gambling sites proprietors are obliged to adhere to peculiar prerequisites and licensing fees.
In order to apply for official registration of an online gambling company, the data processing operator must gather the following documents:
confirmation of a legal entity in the offshore territory (it can be a regular brand or a shelf company);
passport data of the project's founders (at least two people) with the adjustment to what types of documents are distributed in other countries;
information about the company (hierarchy, list of shareholders, the estimated volume of clients, diversity of games, revenue earned, etc.);
characteristics of gaming software (names, rules of games, percentage of winnings, details of betting and other manifestations of online entertainment, certification of random outcome generator, etc.;
business plan with forecasts of future profits, estimated expenditures for the gambling business, emergency exit, etc.;
approved bank account with authorized capital (deposit amount is chosen individually) that can also be located in other jurisdictions.
Cost of licensing a casino in Costa Rica
Data processing certificate purchase
$ 15 000
Annual documents update
$ 1 500
Fixed license fee (annual commission regardless of the turnover)
$ 50 000
Gambling crime collection (annual deductions)
5%
of the company's gross income
2WinPower wants to stay vigilant regarding the fees of a gaming license. It can alter due to many socio-economic reasons. We introduce only the average pricelist for a Costa Rica gaming permit.
An important note: a data processing gambling license of online casino in Costa Rica that is aimed at foreign users is free from income tax and other commissions other than those indicated in the table.
Apart from the official papers, an online gambling operator is qualified to present a package of assets necessary for building a gaming company in the state:
Candidates for an online gambling license are obliged to demonstrate their technical infrastructure and software capabilities. It is essential to have solid online gaming security systems to ensure fair gameplay and reliable transactions.
Adherence to AML regulations is one more crucial aspect for candidates for a Costa Rica gaming license. Implementing strong AML counteractions on sites contributes to the integrity of the online gambling company.
Accountable online gaming measures must be implemented by the online gambling operator. This includes granting resources to promote honest participation practices on the sites of Costa Rica gaming companies (self-exclusion options and protection mechanisms for punters). Well-being and safety are key components to operate an online gambling business responsibly.
Despite numerous advantages of company registration, novice market participants still typically need aid with their online gambling business in the Costa Rica gaming environment.
Inquire about expert support on ensuring portal lawfulness. We also upkeep online gambling services in other jurisdictions and offer help in configuring land based casinos, betting projects, and similar popular manifestations.
Gambling License Costa Rica: Strong and Weak Points of Working in the State
Assembling a Costa Rica gambling company introduces several strong points to gambling operators. At the same time, online gaming operability also brings a few challenges to be ready for.
What is Beneficial about Running a Costa Rica Gaming Company
As an innovative online gambling business sector, the destination has a lot to present:
The licensing process is comparably streamlined which alleviates it for gambling companies to assemble their gaming sites.
Unlike other jurisdictions, Costa Rica gaming authorities do not impose specific restrictions, giving gambling operators extra flexibility in terms of activities on display.
Favourable tax perks are associated with how gambling sites in Costa Rica operate. Gambling operators can benefit from exemptions on income generated outside of the Costa Rica gaming environment.
No tax on player winnings is highly appealing to visitors of gambling sites and potentially attracts additional Costa Rica gaming companies in the region.
The Costa Rica gaming license also provides a strong foundation for privacy and information confidentiality, which is vital for an online gambling company.
A unique approach to how the authoritative entities operate and manage gambling sites in the state appeals to numerous potential managers. Collaboration with our team will grant maximum benefit from the Costa Rica gaming license.
Disadvantages of Building Costa Rica Gaming Brand
In the meantime, there are certain weak points of the destination to consider when registering a Costa Rica gaming portal:
Confined admission of gaming sites to the domestic player base. Neither the state has a large population nor is it legal to work with the citizens and present them with games from an online gambling company registered here.
Regulations for online gaming amusement in Costa Rica are relatively limited. While the Costa Rica Gaming Control Board sets certain prerequisites, the overall tracking of any online gambling company is less exhaustive compared to similar zones.
A higher degree of responsibility is imposed on the holder of the Costa Rica gambling license. It indicates the necessity to self-regulate and certify the compliance of games with ethical norms.
Regardless of certain nuances, the Costa Rica gambling standards are adjusted quite capably to the modern entertainment zone. Inquire about expert adjustment of your online gambling company under the experienced mentorship of our aggregator team.
The Main Things about Costa Rica Gambling Licensing
Costa Rica gambling is one of the most promising areas for investment. The favourable economic situation, combined with a loyal attitude to gambling data processing operators with the complete absence of industrial control systems, makes the country truly unique.
The key aspects to keep in mind when attempting to assemble a gaming company site in the area:
The Costa Rica gaming sector is entirely lawful. The proprietor of the gaming company is obliged to get a dedicated allowance for information processing.
The gaming license from the domestic commission grants access to casinos, poker rooms, bingo, cards and board entertainment, online bookmakers, and sweepstakes,
Two major restrictions for a gaming company imply that servers are to be based not within the local borders and that the Costa Rica gaming license works exclusively for gamblers from abroad.
The regulation body responsible for overseeing such a gaming license is called Juego Responsible which emerged in the 2000s.
A stable economy, worldwide acceptance, availability of contemporary software, straightforward banking prerequisites, clarity of transactions, and sped-up approval are the crucial reasons to form a Costa Rica gaming company.
Administering for a Costa Rica gaming license requires special entity status, passport data of proprietors, details about the company, specifications of software, a well-elaborated plan of action, and a sanctioned bank account.
The price of a Costa Rica gaming license includes data processing certificate purchase, annual update, fixed license fee, and gambling crime gathering.
The overall cost of officialising a Costa Rica gaming company averages $70,000 plus regular deductions from revenue.
Apart from the legal papers, to receive a gaming license, candidates are obliged to demonstrate their technical infrastructure, adherence to AML regulations, and online gaming honesty measures.
Major lawful advantages of working in the Costa Rica gaming area include relatively simple gaming license obtainment, flexibility in terms of games provision, favourable tax benefits, no tax on player winnings, strong framework for privacy and informational protection.
A few challenges to overcome while shaping a Costa Rica gaming company include restricted access to the local player base, less comprehensive overall tracking, and the necessity to self-regulate and ensure compliance with ethical standards.
For any questions related to the preparation of documents and applying for a data processing license according to Costa Rica gambling laws and other foreign jurisdictions, you can contact 2WinPower. We are always ready to provide you with high-quality upkeep of your existing projects or develop a platform from scratch. Apart from that, you can rely on our top-notch software from leading brands and exclusive innovations.
Cooperation with 2WinPower is a guarantee of total anonymity, a complete absence of financial risks, time-saving, and flexible discount systems for regular customers. Besides, you can order a productive marketing program with a pay-off period of 2-6 months.
Evaluate all the benefits of working with a team of professionals now: