This European country is known for its rich history, stunning landscapes, and vibrant culture. Besides, it has also emerged as a noteworthy player in the world of entertainment.
In this article, we will delve into the nuances of the gambling business in Portugal. Let us explore its legislative framework, technological tendencies, popular content genres, customer characteristics, and other crucial aspects.
Key Characteristics of the Local Entertainment Field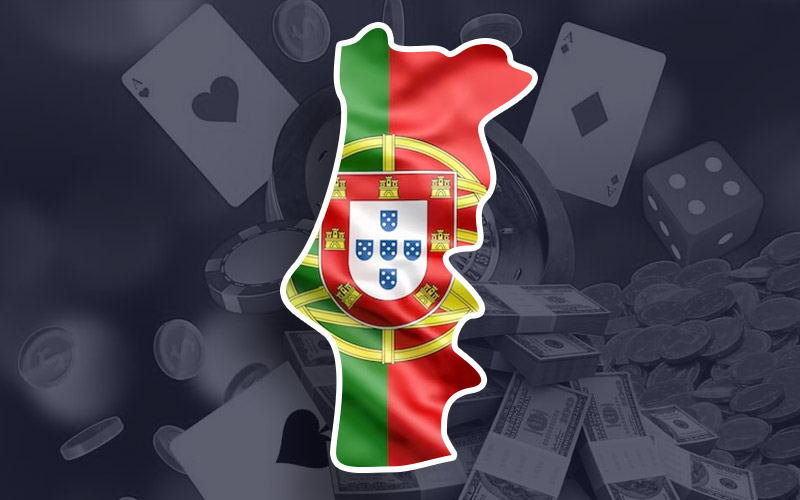 The gaming sphere in this country has seen significant growth recently. This made it an attractive destination for operators and investors.
Some crucial market specifics include:
Online dominance. The Internet segment is in demand thanks to its convenience, accessibility, and wide selection of games. According to Portugal gambling laws, this niche was legalised in 2015. This step has played a critical role in fostering a competitive and secure entertainment environment.
Client demographics. Young adults are prevalent among online punters. At the same time, older users participate in traditional lottery draws. The tech-savvy nature of the new generation has contributed to the growth of the digital segment.
Market competition. Both domestic and international operators open casino in Portugal. This rivalry has led to a continuous improvement in the quality of services and the variety of titles offered.
Settlement options. Gaming site owners provide an extensive range of payment tools to meet customer needs. These are credit/debit cards, bank transfers, e-wallets, etc. The availability of secure and convenient instruments contributes to the overall appeal of the market.
Cross-border activities. The country is part of the Shared Liquidity Agreement with Spain and France. This allows the local poker players to compete against a larger punter pool. This collaboration has boosted the development of the online gambling business in Portugal and increased the popularity of this skill-based game.
Portugal Gambling Laws: the Regulation of the Amusement Field
The legal framework controlling the entertainment sphere has evolved over the years. Its goal is to strike a balance between fostering a competitive market, protecting consumers, and generating revenue for the government.
SRIJ is the primary authority responsible for overseeing the gambling business in Portugal. Established in 2015, the organisation operates under the purview of the Ministry of Tourism.
The Nuances of Licensing
To provide services legally, project owners must obtain permits. They are issued for various categories of entertainment content, including sportsbooks, slots, poker, etc.
To open casino in Portugal and work lawfully, entrepreneurs should meet the following requirements:
Financial stability. Applicants must demonstrate their solvency and capacity to pay winnings and taxes to the government.
Background checks. A detailed analysis of operators and key personnel is conducted to ensure their integrity and compliance with Portugal gambling laws. Any prior involvement in criminal activities or associations with questionable entities can lead to licence denial.
Technical capabilities. A robust cyberinfrastructure is necessary to ensure safe and fair entertainment experiences. These are measures to prevent fraud, protect client data, etc.
Advertising compliance. Entrepreneurs are required to adhere to strict rules and guidelines to introduce deliberate marketing practices and defend vulnerable audiences.
To open casino in Portugal with a licence, operators should also go through the application and confirmation procedures. They include the following steps:
Preparation and submission. Business owners should draw up financial statements, technical specifications, and other required documentation. Then, the application is sent to SRIJ.
Review and evaluation. The regulator conducts a thorough check of the materials provided, assessing the operator's suitability, financial stability, and compliance of the gambling software in Portugal with the actual legislative norms.
Approval. If the application is accepted, the entrepreneur is granted the desired permit.
Current Technological Tendencies
The following trends are relevant nowadays in this country:
Smartphone dominance. The widespread availability of portable gadgets has made mobile casino software in Portugal more demandable.
Real dealer solutions. Live games have gained broad popularity here. Such products provide an authentic atmosphere. Their interactive nature appeals to clients looking for a more immersive experience.
VR elements. Virtual reality gambling software in Portugal has the potential to revolutionise the industry. Advanced tools can offer consumers a more engaging interaction with the content.
Machine learning. AI algorithms improve various aspects of the amusement experience. These instruments are used for personalised recommendations, fraud detection, and enhancing deliberate gaming measures.
Improved security tools. Reliable encryption techniques and biometric authentication mechanisms are integrated into casino software in Portugal. Fingerprint and facial recognition algorithms are implemented to safeguard client accounts.
Potential Customer Characteristics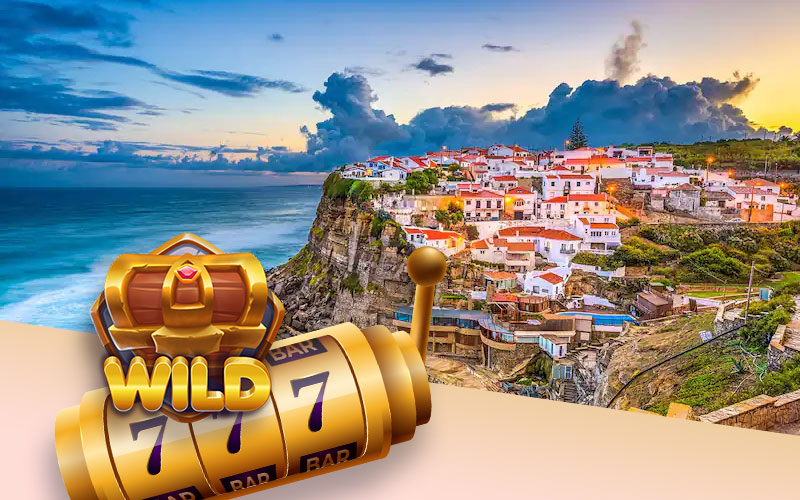 Let us consider the specifics of the local audience:
Age and demographics. Both men and women from 25 to 44 participate in entertainment activities.
Technological proficiency. Most potential clients are comfortable with using up-to-date casino software in Portugal. These are AR, live, VR, and other advanced solutions.
Preferences. Slots are immensely popular in this country. Besides, a lot of gamblers like table games and bookmaker content.
Payment options. Entrepreneurs buy online casino in Portugal with a variety of secure and convenient settlement methods, including plastic cards, electronic wallets, and bank operations. Local services, like Multibanco, are also appreciated by punters.
Community interaction. Many players enjoy the social aspect of online projects, participating in chat rooms and forums to engage with fellow gamblers.
The advertisement of entertainment sites in this country demands a deep understanding of the local market, compliance with legal regulations, and a strategic approach to attract and retain clients.
Here is a guide on how to launch casino in Portugal and make it successful and recognisable:
Search engine optimisation. Implement efficient SEO strategies. They will enhance your project's visibility in query results and draw organic traffic.
Localised content. Ensure your site, including descriptions, client assistance, and ads, is accessible in Portuguese.
Social media presence. Maintain active and engaging profiles on popular platforms. Share game highlights and updates to connect with your audience.
E-mail marketing. Launch casino in Portugal and develop a promotion strategy to keep consumers informed about exclusive offers.
Rewards. Provide competitive welcome bonuses, extra spins, and other motivational options that appeal to the local audience.
The Advantages of Opening a Turnkey Casino in Portugal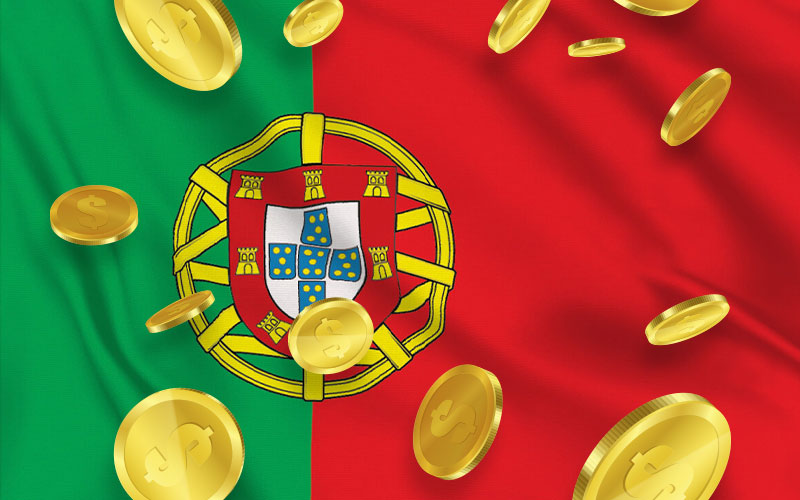 This method offers a comprehensive and streamlined solution for entrepreneurs and investors looking for ways to enter this lucrative amusement market without a hassle.
Look at the benefits of starting a turnkey casino in Portugal:
adjustability;
cost-efficiency;
fast launch;
risk mitigation, etc.
Customisation and branding are among the primary advantages. Unlike a franchise, a comprehensive solution allows entrepreneurs to adjust their site's identity, design, and theme.
The decision to start a turnkey casino in Portugal significantly expedites the opening process. Operators can bypass the lengthy phases of site development, licensing, and other time-consuming procedures using existing frameworks.
The launch of a project from scratch is an incredibly expensive process. Ready-made solutions offer a cost-effective alternative. A turnkey casino in Portugal includes a package of necessary services and products. This allows entrepreneurs to allocate their budgets more wisely.
The Main Things about the Portuguese Amusement Field
The entertainment sphere in this country shows impressive results. Therefore, many investors want to work here. They buy online casino in Portugal to cover a wide European audience and get decent revenues.
The local market is characterised by such specifics:
popularity of mobile solutions;
focus on relevant technologies;
broad promotion opportunities;
wide target audience, etc.
Buy
casino
in Portugal and other countries at the
2WinPower
studio. Learn about the most promising iGaming markets by visiting our site.