The lottery business is a promising area that ensures high customer involvement and the return on investment. The correctly chosen sweepstakes and contest software is one of the keys to success, as well as an effective marketing campaign and a well-thought-out financial strategy.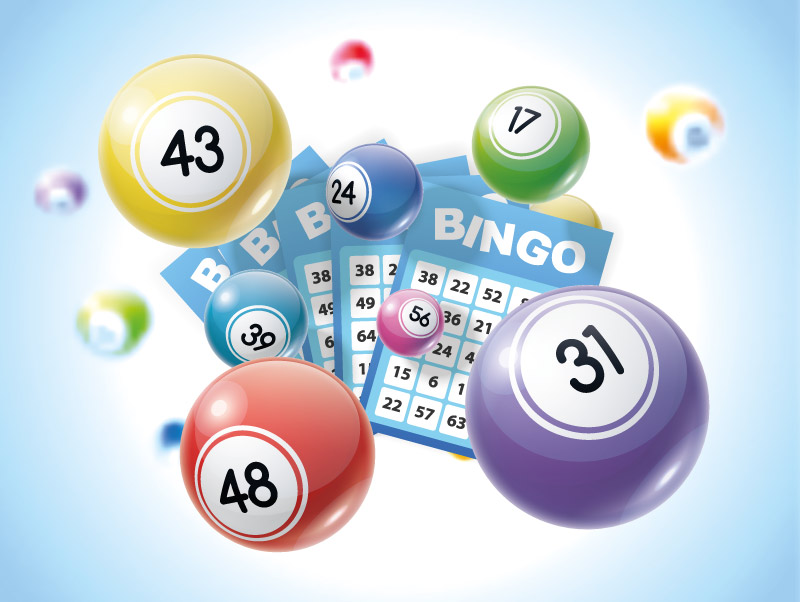 You can order lottery software from 2WinPower to run a cost efficient sweepstakes project. We offer software from the world's leading providers, professional technical support, payment gateway options, and legal compliance according to official rules.
Land-Based Terminals or an Online Gambling Platform?
You can establish a lottery business in land-based gambling locations or on the virtual platform. Both options have their advantages:
The decision to sell printed tickets, for example, helps entrepreneurs to make good money on advertising. Sweepstake managers indicate the names of sponsors and their logos on each letterhead, thus generating additional income and promoting the brands of partners.
Electronic lottery conducting allows you to attract a wider audience due to higher chances to

win. Players do not need to look for a self-service terminal or cashiers to try and win a prize: all they need is to make a couple of clicks on their PCs or mobile

devices to enjoy games of chance.
To become a leader in the lottery industry and scale your business without any problems, it is important to concentrate on both sectors. You can buy a lottery machine or gambling terminal, and at the same time, promote a sweepstakes and contest website with dynamic raffles on the Internet. Both activities feature rich earning opportunities and can be easily managed.
How to Start a Lottery Business: What You Will Need First
To perform their activities and organise lottery conducting, sweepstake managers will need certain knowledge, skills, and cost efficient investment. To independently launch a lottery project from scratch, it is important to take several steps:
Legal Training
At the start, operators will need to:
register as a legal entity according to official rules;
be registered by tax authorities;
open several operating accounts in banking institutions.
It is worth registering as a legal entity without using the simplified taxation system for lottery solutions. Sole proprietors are not allowed to perform gambling activities due to official rules. Otherwise, operators of projects with lottery games will have to pay huge fines and face other types of sanctions for neglecting legal compliance.
Stockpiling
The lottery business is a highly profitable sector with honest chances to win but even here, there may be some financial problems. This may happen, for example, if the company will not be able to pay the prize money in full (when wins are too big).
To protect the business from the loss of reputation and penalty charges, sweepstake managers should create a reserve fund. It is one of the most efficient lottery solutions for novice market participants. Its size, methods of replenishment, and other details are indicated in special documents.
Purchase of Software
The company will need high-quality lottery software with wide functionality, simple installation, and other attractive features. With such a solution, you can:
organise the work of several lottery games websites where electronic tickets will be sold (a convenient entry form is obligatory);
manage self-service land-based terminals with an abundance of payment gateway options;
establish an effective lottery business that will include both online and offline sectors.
Operators can buy the lottery software of approved vendors or create games of chance on their own. To develop a modern and reliable product, the company will have to hire a team of experienced architects, programmers, and testers to ensure online and offline projects feature rich and configurable functionality.
Licensing
To run a cost efficient lottery business, it is necessary to ensure legal compliance and obtain a licence in the selected jurisdiction. Lottery tickets can be legally sold even in those countries where other types of gambling are prohibited. For example, in China where it is not allowed to gamble but its multi-million population enjoying buying lottery tickets with good chances to win.
Licensing is the last step in the process of launching a lottery project. To obtain a permit, the applicant needs to provide a package of juridical documents, present a detailed business plan, and confirm the availability of funds in the insurance fund.
High-Quality Lottery Software: Buy or Create it on Your Own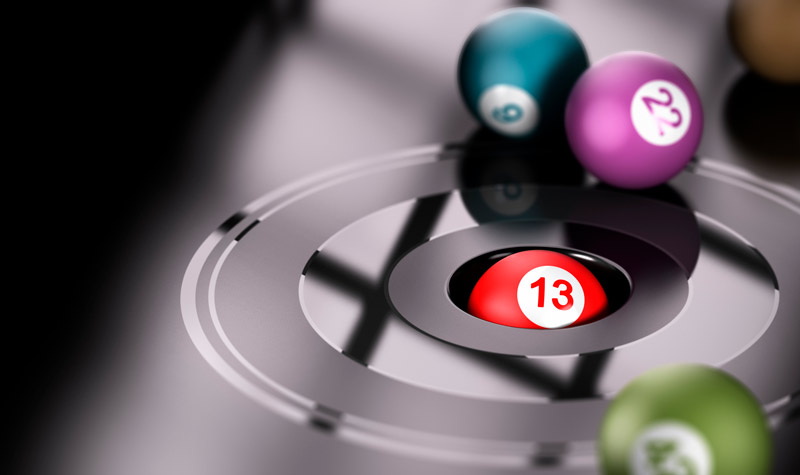 When filing an application for an online lottery software solution, the operator must sign an entry form for a cooperation agreement with one or more software vendors. If the priority is to independently develop lottery software, it will be necessary to provide a dummy program with a detailed description of the principles of its functioning.
Sweepstakes and contest software development is a rather costly process. The company needs to hire a team of specialists who will take into account all the wishes of customers and the specifics of their activities.
It is much easier, faster, and more efficient to purchase lottery software from a reliable vendor of games of chance with hundreds of successful projects in his portfolio and impeccable quality of solutions. Such an approach will feature rich possibilities of interactive opportunities, payment gateway options, administrative support, and 24/7 customer service.
How to Choose the Best Lottery Software
There are dozens of well-known manufacturers on the market, so the choice is really wide. However, it is worth remembering a few basic parameters that the truly effective lottery software must include:
High performance

The best lottery software processes more than 5 thousand requests per minute, including ticket sales, drawings, determination of the winner, payment of bonuses, etc.

It will be a good option to choose a product that supports several types of lotteries (for example, cash and giveaways) or makes it possible to organise frequent rounds (for example, every 10–15 minutes).

Products that support instant and motivating draws are also very popular and feature rich interactive components

Flexibility of settings

The lottery software that allows operators to install additional game content will be an excellent choice. This can be sports betting, slot machines with built-in RNG, live games, etc.

Integration channels and other flexible tools are created during the coding phase of an online lottery software solution, which makes it much easier to connect additional options in the future

High level of security

Like any other casino program, the lottery software interacts with flows of confidential data (this is personal information about players: passwords, payment details, features of the source code, etc.).

To ensure the confidentiality of data, the software contains special protection mechanisms. These are built-in firewalls, SSL encryption, multi-factor authentication, secured payment gateway APIs and other powerful options

Cross-platform environment

The lottery games solution should work flawlessly on any operating system designed for PCs and mobile gadgets. The ability to connect and manage land-based of sales points (terminals, game cabinets) only increases the value of the software.

The presence of a mobile version of lottery games (for Android, iOS, and other operating systems) is a mandatory condition, given the active growth of mobile internet traffic over the last few years

Certified components

The development of lottery software is based on the use of a random number generator ― a computing mechanism that instantly determines the winning combination.

The operation of the RNG in games of chance must be flawless and uninterrupted and exclude any modifications. In order for the products to meet the stated requirements, it is important to conduct annual RNG testing with a quality certificate
White Label Lottery Software
The necessity to have a substantial budget can be an obstacle in the way to creating a profitable online sweepstakes project. Lottery software developers put a considerable price tag on their products. A beginning entrepreneur may not afford it, so cost efficient alternative versions are typically reviewed.
White Label lottery software is an ideal variant for gambling operators who are willing to start their business path in the industry. It is cheaper, quicker to integrate, and has all the required support from sweepstakes software companies.
How to select the best White Label serviceability:
Pay attention to the expected user experience. The entertainment an operator should look for must satisfy the target audience. The lottery software development usually focuses on user experience, but the choice should be made in favour of the product that matches the participant's preferences in an attempt to win a prize.
Ensure the uniqueness of activities. Sweepstakes software companies resort to different implementation approaches. Being able to surprise the audience with interactive lottery games and make it beneficial is the main target. The best suppliers usually have such lottery software for sale among their offers.
Focus on mobile platforms. Online sweepstakes activities are quick and do not require much preparation. It means they are meant to be played on smartphones. Cooperate with those online lottery software providers that introduce such a possibility in addition to a browser-based version.
Prioritise expansion opportunities. Lottery platform developers orient on standard mechanics of the entertainment. Such a universal approach implies that the activity is easily perceived across the entire globe. White Label lottery software is a cheap way to embrace several countries or even continents, considering that even payment gateway options usually match there.
Get an all-in-one solution if possible. This is a great cost efficient option to order to enter the niche. It is quite typical to get across lottery software for sale or rent at different suppliers. However, the White Label project probably implies that a novice operator has no experience in the sphere. That is why selecting a lottery software development company that can provide all the necessary services for setting up an entire platform is an aim for an aspiring entrepreneur to pursue.
In comparison to an independent elaboration, rent-based options are several times cheaper. Lottery software providers that offer all integration opportunities tag their cost at around $10,000–20,000 per project. This is an affordable sum for a business that is expected to bring hundreds of thousands in the long run.
It is also vital to remember that the online lottery software development process does not stand still. It is adapted according to the realities of the modern digitised world. So, the best lottery software providers pay attention to the relevance of products and chances to win in them. This is the key to appealing to the audience.
2WinPower keeps the trends of online lottery software development under meticulous control to ensure our clients get the best possible services and run a sweepstakes business smoothly.
The Best Suppliers of Programs for Raffles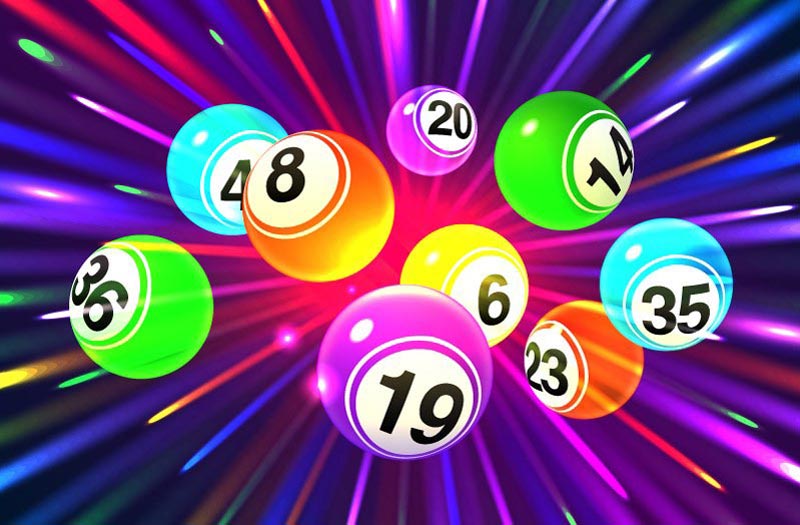 Dozens of manufacturers all over the world produce software for lottery terminals and online platforms. There are a lot of solutions to order to enter a profitable segment.
When establishing a gambling business, it is worth paying attention to solutions of the following developers:
The Main Things about Lottery Software Solutions
2WinPower is a reliable supplier of lottery software from the world's leading vendors.
Lottery programs are distinguished by high performance, flexible settings, and a convenient backend. We offer cross-platform solutions to run a sweepstakes start-up in all browsers and operating systems. It is also possible to connect software for equipment of land-based gambling establishments (terminals, game cabinets, consoles).
Among the most trusted software vendors, we can name NetEnt, Novomatic, Playtech, Microgaming, and other well-known brands. They offer interesting lottery programs and a wide range of slot machines (3D games and slots with progressive jackpots).
To establish a lottery business, you will need to create a legal entity, be registered by tax authorities, create a reserve fund, and obtain a licence.
From us, you can rent the lottery software on the most favourable terms to run a sweepstakes site successfully. We also offer demo versions of products, as well as technical and legal support of gambling projects. Our trial version of a sweepstakes site includes the latest online lottery software solution to match the market standards and trends.
By turning to 2WinPower, you can purchase programs for the development of bookmaker's offices, gaming sites, poker platforms, and several tournaments with impressive prize pools. There are lots of lucrative options to order to enter the sphere — just fill out the entry form.