South America is a profitable and promising market for many reasons. A large number of people live here. In addition, most citizens of this region have a positive attitude towards gaming activities, so gambling business in South America has great potential.
2WinPower explored the reasons for this situation and found out why it is profitable to enter the gambling market in South America.
The Gambling Market in South America: The Key Features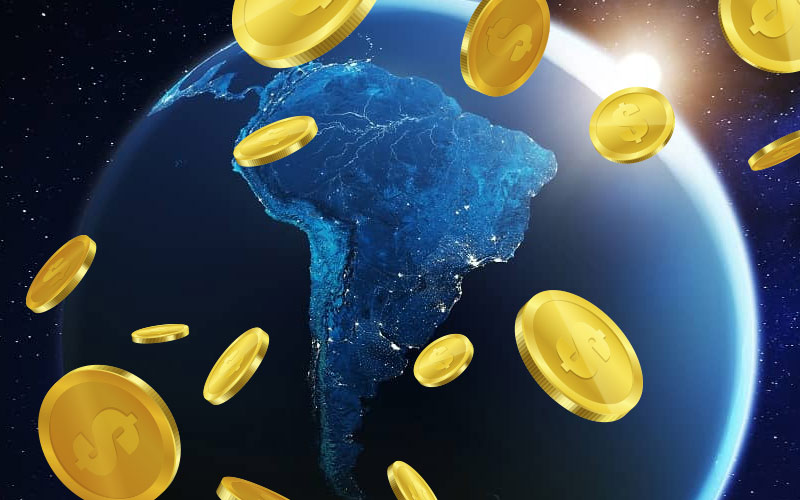 The development of the gambling business in South America depends on the characteristics of different countries. Is gambling legal in South America? Some states allow any gaming activities (Argentina, Chile, and Colombia). At the same time, other countries, for example, Brazil, allow only some types of gambling business in South America.
This country is of key importance for the development of the gambling market in South America. It has a large population. Besides, the inhabitants of this state are tolerant of various entertainments.
The most popular products of the gambling business in South America are as follows:
Sports betting. It is well-known that people from South America are great athletes. Moreover, residents of Brazil, Venezuela, Argentina and other countries follow various sports events and place bets in online establishments, hoping for the victory of their favourite teams.
Bingo. This game is in high demand among people of all ages. South American gambling laws permit this activity in many countries. Older people prefer the classic version of the game. At the same time, young gamblers enjoy playing modern bingo machines.
Poker. According to the gambling law in South America 2020, poker is considered a skill-based game in some states. That is why entrepreneurs are allowed to hold tournaments, but without prize funds. Besides, many gamblers take part in online poker competitions.
Online slots. These simple games have become a favourite pastime for the younger generation of players. To try your luck, you need to make just a few clicks on the screen of your mobile device.
Online Gambling in South America
Land-based gambling business in South America is legalised not in all countries. In addition, many casinos are prestigious establishments designed for tourists and high-income citizens. People with average income cannot afford to visit such gaming clubs.
An excellent solution, in this case, is opening a gambling website in South America. Virtual platforms are affordable for gamblers of any age, income and social status. Even residents of small villages got access to the products of the gambling market in South America. Consider the advantages of starting online gambling platforms in South America:
24/7 work

Unlike land-based establishments, online projects work around the clock, every day.

This feature will help you stay in touch with your customers and provide them with the necessary products and services at any time

Small bets

The operators who started online gambling websites in South America can establish the bet limit on their own. The availability of small bets will allow beginners to try their hand

Accurate and honest result

The outcome of each game does not depend on the human factor. It is determined by casino software in South America.

High-quality program components are required to be tested in independent laboratories to confirm their accuracy and the transparency of their algorithms

Bonuses and special offers

Businessmen who decided to open gambling projects in South America get more opportunities to promote their resources.

Bonuses and promotions are an excellent tool for attracting and retaining a target audience

Saving financial resources

Casino software in South America is much cheaper than real slot machines.

Moreover, operators do not have to buy or rent premises and purchase expensive furniture to open a gaming club

Entering any market

The process of obtaining a South American casino license can be quite complicated and expensive. The ideal solution here is to obtain an international permit
Turnkey Casino in South America: The Main Benefits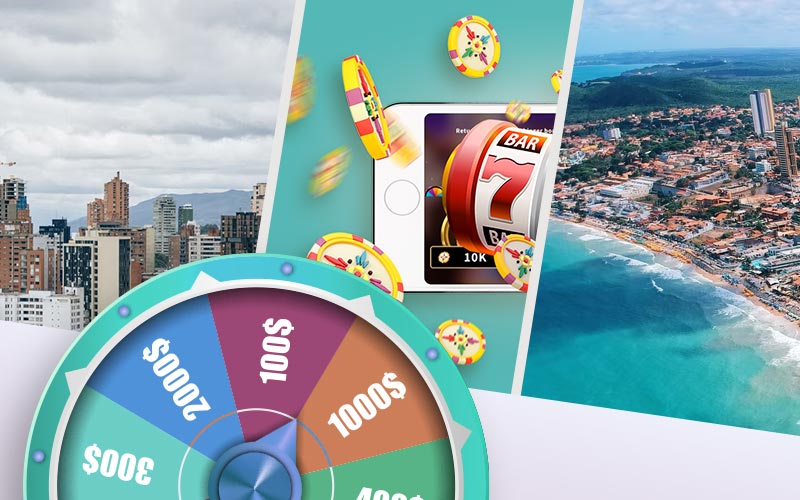 Entrepreneurs wanting to open gambling websites in South America often decide to start new projects on their own. However, such a decision is fundamentally wrong. It is difficult to collect and prepare all the necessary documents, find suitable casino software in South America and develop an effective marketing strategy for beginners.
The purchase of a turnkey casino in South America will save you from the need to perform the above and other tasks.
These are the main characteristics of this service:
The development of an attractive design. Professional web designers are well aware of the specifics of the South American market and the requirements of the players. Therefore, they will create a website that will meet the expectations of your potential customers.
The best casino software in South America. Reliable mediators offering turnkey casino development service in South America cooperate with reputable suppliers (for example, Amatic, Greentube, Microgaming, EGT and others).
The protection of your website. Unfortunately, scammers or competitors can influence online casinos using DDoS attacks. There is also a high risk of money laundering, bonus abuse, information leakage, etc. According to the South American gambling laws, the gaming markets of some countries are practically unprotected by the governments. After purchasing a turnkey casino in South America, you will receive effective security tools that will allow your clients to ensure the reliability of your virtual project.
Qualified informational support. The casino laws in South America are often changed and supplemented. Therefore, professional information support is a must for businessmen willing to launch South American gambling websites.
Besides, experienced consultants will provide you with comprehensive information on gaming software, promotion and advertising, licensing and other services.
Where to Buy a Ready-Made Gaming Website
To start a casino in South America and get the desired profit in a few months, you need to find a good partner. Trusted intermediary-companies such as 2WinPower operate following the casino law in South America.
Employees of such firms will take responsibility for the most important tasks required for the launch of South American gambling websites. When choosing a partner company, pay attention to its work experience, product assortment, and reputation in the South American market. Do not cooperate with little-known brands that have no experience in Brazil or other countries in the target region.
The Main Things about Starting Gambling Projects in South America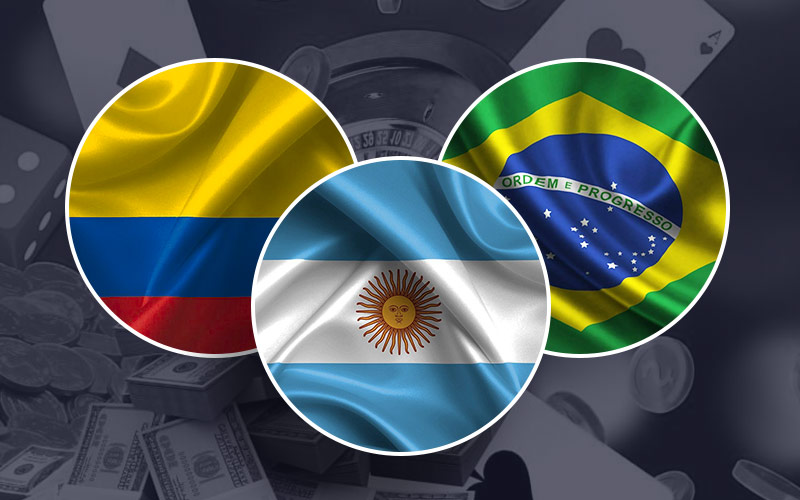 The South American gaming market is a promising platform for the development of the gambling business.
If you want to start a casino in South America, remember the following specifics of this region:
according to the gambling law in South America in 2020, gaming is legalised in some countries;
Brazil is the most profitable market;
operators may work under international gaming permits;
the favourite entertainments of the inhabitants of this region are sports betting, poker, video slots and bingo;
the best way to buy a casino in South America is to develop a turnkey project.
To learn more about the casino business and legal online betting in South America, please contact 2WinPower managers. Our employees will help you find suitable content, install payment modules, connect security systems and perform a lot of other important procedures.
Do you want to buy a casino in South America? We are waiting for your request: