HTML5 technology was first introduced in 2014 and has received enthusiastic reviews in the IT world. Most of the providers quickly started releasing entertainment in the new format, noting their cost-effectiveness, high speed of launch, and other advantages.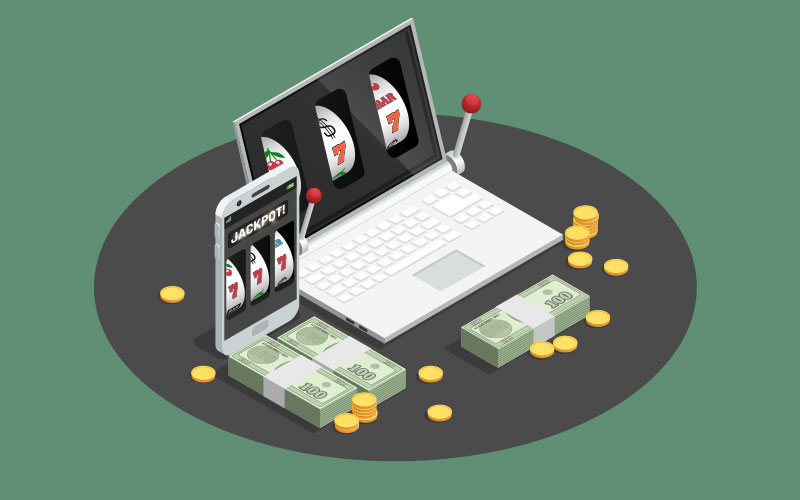 From us, it is possible to buy HTML5 slots from the world's best manufacturers:
NetEnt
,
Realtime Gaming
,
Playtech
, etc.
You may also be interested in the professional creation of exclusive HTML5 slot machines.
Products made in the described format have several key benefits:
Excellent compatibility. All solutions can be launched in all browsers and operating systems without the need to download them. Owners of mobile devices, tablets, laptops, console terminals, and other equipment can play their favourite casino games. Users do not need to refresh the online casino page during the game session ― it is very convenient.
Positive feedback from gamblers. They appreciate HTML5 devices for a high-quality picture, background sound, and the energy-saving mode. Users can view up-to-date statistics and the game history, share the results of their successful sessions on Facebook and Telegram pages, and participate in various tournaments ― all these options are available in HTML5 slots.
Fast release with cost optimisation. The creation of HTML5 products does not require the purchase of additional software (plug-ins, frameworks), licence fees, and other costs. In practice, this reduces the development cost and also speeds up the release of devices. The world's best studios produce 12–20 slots a year thanks to the described format.
New features. For the first time, in HTML5 products, there are options for real-time multiplayer games, as well as an ability to spin the reels in different modes (standard, full-screen, double) and move to a specific part of the game without passing through all the rounds once again. Additional features always attract a new audience to the gaming site.
Good prospects. Hundreds of specialists from Google, Apple, and other well-known companies are constantly working to improve the technology. Obviously, HTML5 will continue to offer new options for operators and casino visitors.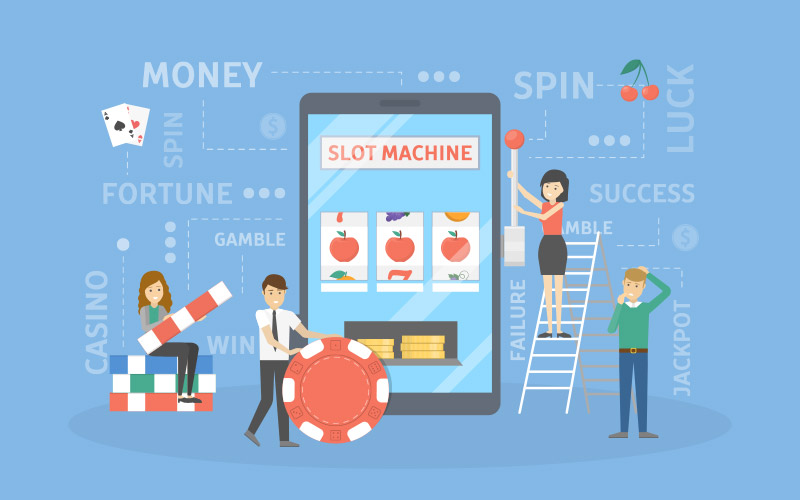 The HTML5 programming environment includes an extensive list of tools, protocols, and languages.
Let us consider each component of the system in more detail:
HTML

HyperText Markup Language is used to:

put the initial data of the device in order (this includes the number of rounds, available prizes, and bonus sessions);
create the layout of the panel (the number of reels, cells, paylines, etc.);
describe the logic of the game (volatility, the RTP percentage, the formation of prize lines);
distribute hyperlinks to ready-made slot machines in popular search engines

Websockets

A communication protocol that provides a long-term Internet connection between the server of the manufacturer or casino operator and the gambler's browser.

Having Websockets included in HTML5 makes it easy to:

develop solutions in the multiplayer mode;
organise tournaments

CSS

Cascading style sheets are responsible for:

the creation of a design of the gambling device, including the used colours, fonts, transitions, and the placement of elements on the page;
drawing the characters of slot machines;
creation of frame-based animation, as well as 2D and 3D elements of any level of complexity;
development and integration of mini-films (they help to better reveal the plot of the slot)

Local Storage

Browser data storage that allows you to:

link a social media profile to the slot machine;
quickly pass to a specific part of the game;
view statistics of rounds

JavaScript

The programming language is aimed for:

combining all structural elements of the game into a single mechanism;
imitation of the game scenes when basic parameters are changed (winning combination ― the launch of a bonus round, purchase of a special symbol ― increase in the RTP level);
audio programming (general soundtrack of the game and music screensavers when individual elements are activated);
compilations, updates, and processing of online slots in real-time
From 2WinPower, it is possible to order online slots from the world's leading developers of gambling solutions. Let us consider the most well-known manufacturers whose products are extremely popular with users:
Microgaming. The developer's portfolio contains more than 800 positions, the lion's share of games is written in the HTML5 programming language. Slots are certified by the eGORA international organisation. The provider offers a good bonus program with multipliers, free spins, random prizes, and other activities.
NetEnt. The creation of its slots is based on HTML5 technology: 85% of all the game content is accounted for by such products. The catalogue contains a series of NetEnt Touch slot machines, which are designed specifically for gadgets. The brand adapted its most in-demand HTML5 solutions adapted to mobile devices.
Playtech. The company offers licensed online slots (it obtained permits in more than 140 jurisdictions) with an original bonus program and a system of progressive jackpots. All HTML5 solutions were tested in the BMM International laboratory.
Realtime Gaming. Modern slots with a multitasking lobby, interesting game mathematics, and colourful design. The manufacturer's catalogue includes more than 100 items with unusual storylines and powerful 3D animation. The company has released a collection of mini-slots with 3 reels on the panel.
Software of this type is easily launched in all popular browsers and any OS. The solution can also be used on mobile devices without the need to download and update programs.
The undeniable advantages of the product include high speed of development at a relatively low price. HTML5 is a programming environment where operators do not need to pay licensing fees, rent or purchase additional technologies (plug-ins, frameworks).
Gamblers choose HTML slot machines due to their cross-platform interface, excellent 3D graphics, and work in different modes (multi-user, energy-saving).
From
2WinPower
, you can
buy modern slot machines and ready-made systems for successful business scaling
.
We will be glad to help you to obtain a licence, set up the security of a gaming site, and promote iGaming platforms.
Contact our managers and become the owner of a profitable gambling platform in the nearest possible time!
Be careful! We noticed that cybercriminals are using the Skype account live:twowinpower to deceive our customers.
For security reasons, please enter only contact details published on the page https://2wpower.com/en/feedback
Our company is not responsible for the actions of persons using Skype live:twowinpower.