Digital currency has long gone out of the world of fantasy and has become part of reality. It is used in finance, insurance, pharmacology, tourism, medicine, gambling and many other industries.
2WinPower
offers to get acquainted with the benefits of
integrating Blockchain games into internet casinos
.
These are entertainments that accept bets (wagers, entry fees) in digital currency. The function can be supplemented with fiat money or work autonomously as a single payment method.
Most often, the following are used as settlement signs:
Bitcoins;
Altcoins;
Ethereums;
Thrones.
Manufacturers also release gambling software with support for Monero, Dagcoins and other promising tokens.
Digital assets in casino entertainment guarantee honest results. Moreover, the use of cryptography improves the game mechanics, making the content more dynamic and exciting.
Crypto games are based on Blockchain. This is a system of distributed ledgers, consisting of billions of interconnected elements (hashes). Inside the chain, information is stored that cannot be faked or deleted.
Satoshi Dice is the first Blockchain entertainment in the world, which was presented in 2013. The solution has clear gameplay. Customers make virtual bets and then the robotic dealer rolls two six-sided dice. The punter with the most accurate bid wins.
Well-known providers use digital money in such products:
slot machines;
board games;
video poker;
arcades;
shooters;
multi-user products, etc.
Most of the entertainment is video slots. These are retro releases, 3D products, and themed games with the option of paying in cryptocurrency. The solutions are distinguished by impeccable artwork and improved gameplay, which attracts solvent internet traffic.
Table crypto titles are very popular. Most often, gamblers choose roulette, blackjack, poker and craps. Settlements in Bitcoins and Altcoins are integrated into lottery software, which ensures the rapid development of the sphere.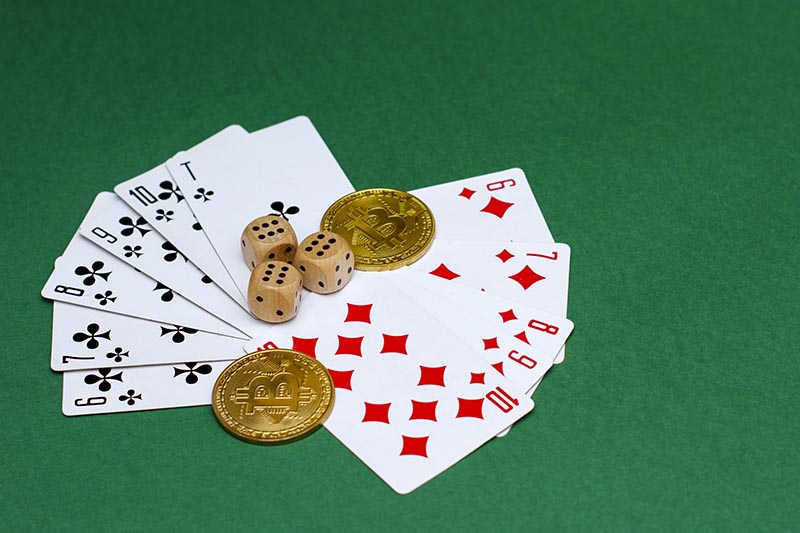 Connecting casino content with digital currency support is beneficial for several reasons:
Proven honesty of results

Cryptocurrencies are based on hashing data.

Information about a completed or planned operation (in our case, about a winning combination) is encrypted using cryptographic means and recorded in a block (hash). The data cannot be changed, tampered with or viewed before the agreed time (before the end of the round), which ensures their protection.

Gamers are well aware of the benefits of cryptography and compliance with Fair Play principles. They trust gambling sites that offer crypto entertainment

Attracting high rollers

Traditional slots and table games usually have max bet limits. This feature is completely levelled in Bitcoin entertainment, which is very welcome to high rollers.

In crypto slots, for example, a bet of 1 BTC is equal to $46.9 thousand in equivalent. Clients can wager several Bitcoins or, conversely, choose fractional values: 0.01 BTC, 0.003 BTC, etc.

Flexible methods and high speed of payments

To replenish a personal account, a gamer only needs to create a crypto wallet. There are no multi-level verifications with confirmation of identity and login device. The payment is credited within a few seconds.

Punters can bet Bitcoins, Altcoins and other digital signs. A good game supports at least 6–8 cryptocurrencies to choose from

Anonymity

Many players prefer to participate in draws in incognito mode. This trend is especially popular in countries with an ambiguous attitude of the authorities toward gambling.

Connecting crypto games expands the geography of users and attracts customers who prefer to play anonymously

Legality

At the beginning of 2020, the respected testing centres eCOGRA and Gaming Laboratories International issued the first compliance certificates for crypto entertainment.

Slots and table games with digital money are legal and safe casino content, which is confirmed by reputable laboratories
The Blockchain gambling industry offers traditional video slots, multiplayer fishing, action games, shooters and other types of digital content.
We offer you to get acquainted with crypto novelties:
A1 Fighters. An exciting battle royale with an unlimited number of participants. Ethereum and Thrones are up for grabs here, and the leaders of the achievement race receive additional EOS and NEO coins. This type of entertainment is available in the form of a browser version and a mobile application.
Unland. A crypto game based on the EOS Blockchain, which is often compared to such global hits as Monopoly and Pokemon Go. Players manage real estate in different countries: they buy and sell virtual objects, rent them out, and renovate premises. Entertainment is very popular in the US and Canada. Clients can enjoy it through browsers or download the program to their smartphones.
Skyweaver. Multiuser board emulator on the Ethereum Blockchain. Participants collect decks of unique cards and make solitaires out of them. Some of the cards are available for free, and some must be bought or earned during in-game tournaments. They can be exchanged or even burned so that the unique component does not go to another participant.
Bitcoin Bounty Hunt. Dynamic shooter in the form of a fantasy universe. Here, gamblers hunt for enemies, kill them and get Bitcoins as a reward. The crypto title is not connected to the mining system. Getting BTC units from outside is possible through the sale of in-game tools and the implementation of advertising contracts.
The Sandbox. Action-packed title based on the Ninja Fantasy Token Blockchain. The base currency in the virtual space is NFS tokens. The project contains sandbox elements: gamers create their universe using imagination and improvised elements.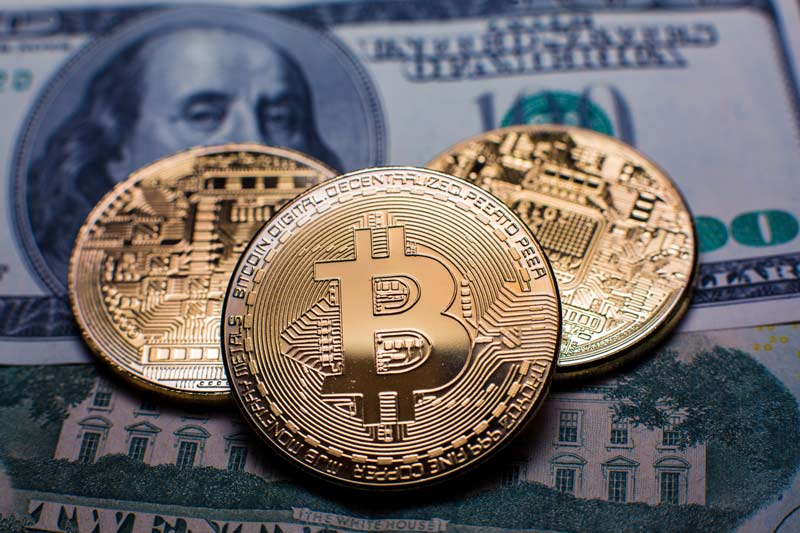 Crypto games are a popular trend in gambling development.
Entertainment is distinguished by well-thought-out mathematical models, excellent visualisation, and support for settlement operations in digital assets. Providers release slots, cards, arcades, lotteries and other crypto games.
Installing Blockchain content will attract a solvent audience to the gambling site, including high rollers. Clients appreciate crypto titles for anonymity, fast payments without commission, and improved gameplay.
Blockchain entertainment implements the principle of provable fairness of results. The outcomes of the rounds are pre-hashed, so even theoretically they cannot be changed or deleted.
At
2WinPower
, you can order fast integration of legal crypto games from leading software providers.
We offer the following business services:
development of Blockchain slots according to individual sketches;
connection of financial aggregators with digital currency operations;
creation of a turnkey crypto casino and much more.
Contact the 2WinPower manager and become our B2B partner.
Be careful! We noticed that cybercriminals are using the Skype account live:twowinpower to deceive our customers.
For security reasons, please enter only contact details published on the page https://2wpower.com/en/feedback
Our company is not responsible for the actions of persons using Skype live:twowinpower.