Blockchain-based projects are a highly profitable business niche that attracts investors from all over the world.
In Switzerland, for example, there is the city of Zug, whose population (30 thousand+ people) is engaged in servicing only crypto companies. Asian pensioners, in turn, are actively buying Bitcoin: the exchange rate is growing faster than their insurance savings in banks.
Blockchain-based iGaming projects are also promising. This is a legal and respectable business with high profitability and a quick return on investment.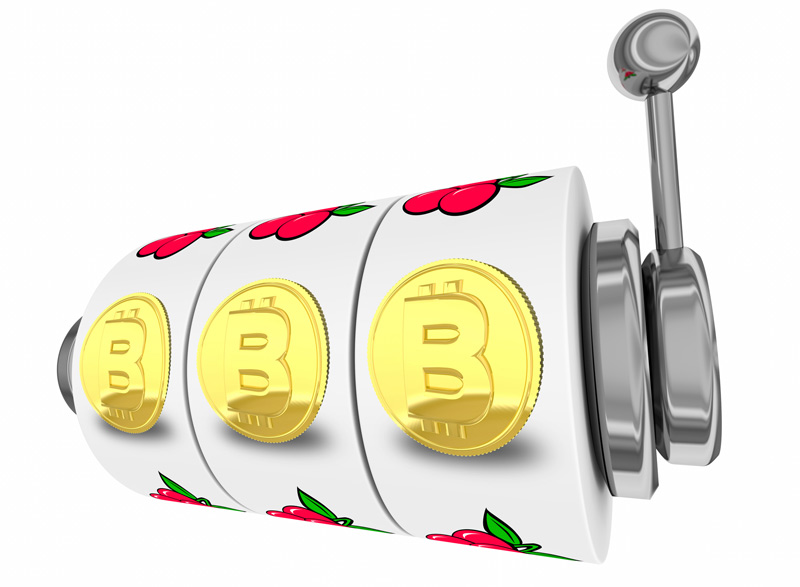 You can buy a
Bitcoin casino script
from
2WinPower
.
We offer a solution for a confident start in the gambling industry — it will take 2–3 weeks to launch the project.
The site's system is fully consistent with the digital currency format: fast transactions with the automatic identification of players can be conducted. Moreover, gamers are already accustomed to paying for services (utility bills, tourist fees, tax deductions) on the Web, noting the high speed and convenience of online transfers.
Let us consider all the beneficial sides of launching a turnkey Bitcoin casino and other projects on the technology:
Decentralised robot

Blockchain mechanics (the backbone of any BTC establishment) is a peer-to-peer scheme to which billions of anonymous accounts and Bitcoin wallets are connected.

There is no place in the system for government and interbank organisations, which guarantees the independent work of operators

Fast and cheap payments

The absence of intermediaries on the way from the sender (gambler) to the recipient (entrepreneur) significantly reduces the cost of transfers. At a minimum, there are no commissions for using a bank card, interest on conversion and other costs.

Working on the technology provides quick operations. The average time for the transaction to be fully delivered is 5–7 seconds

Good security

Blockchain registry ensures the high safety of the casino site on all fronts.

First, transfers are 100% secure. Attackers cannot break user accounts, or steal money and confidential information.

Secondly, it is not a possibility to rig the outcomes of rounds in a cryptocurrency casino script. The honesty control option works automatically — players do not need to connect external programs

Great response from gamers

Users are interested in such innovative projects due to fast, inexpensive and secure transfers.

Gamblers are captivated by access to a site from anywhere in the world and a good selection of casino content. Blockchain is a platform for the release of non-standard entertainment, such as multiplayer games or action products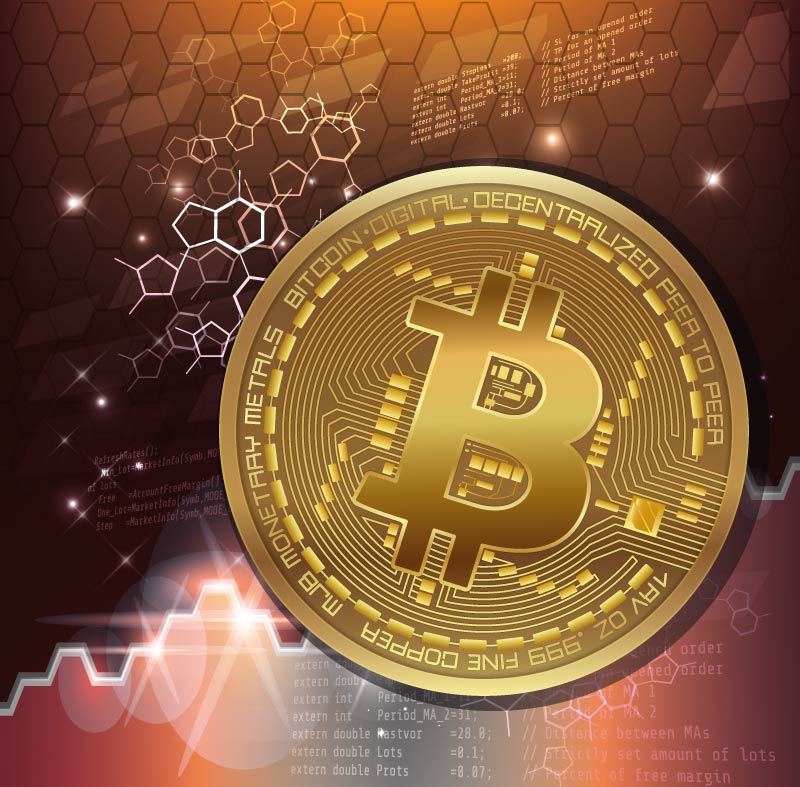 According to the Blockchain.info publication, 8.4 million transfers with Bitcoins took place in the world in 2021, compared with 6.2 million transactions a year earlier. Moreover, 42% of transfers were related to gambling, which once again confirms the key role of gaming in the development of cryptocurrency. If you buy a Bitcoin casino, there is a high chance to lead your business to success.
Digital funds are in active use in the iGaming industry, and all operators can be categorised into two large groups:
The principle of interaction is quite simple: a business enthusiast opens a BTC wallet and posts instructions for users to create the same one. Players transfer initial deposits to the operator's Bitcoin account, from where the money is partially returned to gamblers in the form of winnings and bonuses.
BTC casino for receiving and paying out funds in cryptocurrency provides:
decentralised work that does not depend on geopolitics, banking tariffs and the attitude of the authorities to gambling;
high speed of transfers in conditions of complete anonymity.
Moreover, entrepreneurs have an exceptional opportunity to run a Bitcoin casino with a prestigious licence. Since 2018, permission to operate a BTC business has been issued by the Curacao Gaming Commission.
Gamblers can choose which funds to use in the game — Bitcoins or traditional banknotes (US dollars, euros, pounds sterling). As a rule, a convenient currency converter is available to users: you can exchange fiat money for intangible tokens and vice versa right on the site.
A financial aggregator is connected to the Bitcoin casino software to support wide functionality.
The payment provider is responsible for:
fast and secure transfers;
convenient currency exchange;
timely identification of users;
support for transactions in alternative tokens — Litecoins, Ether.
To open a BTC casino, an entrepreneur will need a licence. It is better to pay attention to jurisdictions with a more or less loyal attitude towards cryptocurrencies. A good example is the United Kingdom, which in 2019 issued a permit to NetEnt Corporation.
A great option is to add BTC settlements to the structure of an already operating gambling project. The Bitcoin casino solution will attract an additional audience to the site.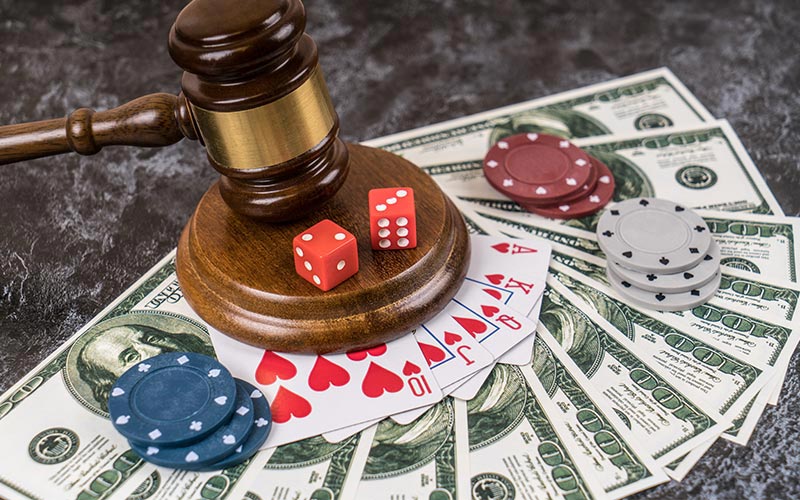 Bitcoin casino development is partially or fully allowed in 94% of countries. The main difficulties arise with the attitude of the authorities towards gambling, as well as with the definition of the nature of Bitcoin. In some jurisdictions, this currency is compared with a means of payment, in others, it is identified with investment assets or a money-transferring method.
Let us take a look at how Bitcoin casinos are regulated in prestigious jurisdictions:
Earlier this year, the EU Supreme Court made an important statement in favour of cryptocurrencies. The highest authority called Bitcoin an "alternative payment method", relieving BTC transactions from double taxation and simplifying their declaration.
2020 was the year when the Fifth Anti-Money-Laundering Directive (5AMLD) came into force in the EU. According to the document, all companies with European registration must store information about clients using crypto tokens. On the one hand, this approach eliminates the anonymity of transfers, but on the other hand, it contributes to the legitimate functioning of the operator and faster obtaining of a licence.
In general, the legal status of Bitcoin is defined in all European countries, but with some restrictions:
Estonia. The state was one of the first in the world to streamline payments in crypto funds. The country allows all operations with Bitcoins, including mining, storage, exchange, and transfers for purchases. Before launching a business in Estonia, an entrepreneur needs to obtain two licences — for gambling activities and storing/exchanging digital assets.
Spain. The government classified BTC as an electronic payment method back in 2016. Crypto processes are equated to many banking products, including cash and non-cash transfers. To conduct Blockchain operations, entrepreneurs need to obtain a special permit. The work of miners (extraction and storage of intangible currencies) is also licensed.
Germany. The country recognised BTC as a means of payment, freeing transactions from VAT and other taxes. The state has a progressive attitude towards digital funds. There are 100+ reliable exchangers in Germany, so you can find a Bitcoin casino for sale with multicurrency transfers.
Italy. BTC transactions are gradually replacing euro settlements within the country. 60% of Italian shops, cafes and restaurants accept payment in Bitcoins, especially in big tourist cities: Milan, Rome, Venice, and Turin. To conduct BTC transactions, you do not need to issue a licence.
The US legal system is characterised by a multi-level structure: many issues are resolved at the state level but are also controlled by federal authorities. In the case of activities in question, the local government is in charge of legalising them, and the State Securities Commission performs the function of supervision.
Creating a Bitcoin casino in Georgia, North Carolina, Virginia, Washington, and Idaho requires two permits (to launch an iGaming project and accept digital money).
For legal work in Delaware, Michigan, Nevada, New Jersey, Iowa, and Pennsylvania, an entrepreneur needs only one licence — for organising gaming activities on the Internet.
Cryptocurrency in the US is viewed in terms of securities. The turnover of Bitcoin (as well as stocks, bonds, and futures) is not subject to taxation, but from the profits (dividends) you need to pay tax — 15–35%, depending on the state.
Although Blockchain technology is native to Asia, there is a lot of controversy in the region about its use:
China. In the Celestial Empire, not only gambling is prohibited, but also the circulation of popular crypto funds. You can work underground, but administrative responsibility is provided for illegal activities. Nevertheless, the government announced the creation of its currency that will be fully digitalised — the crypto-yuan.
India. The authorities support the introduction of Blockchain mechanics, but there are still no clear rules for how it works. Entrepreneurs can connect Bitcoin casino software to organise lottery draws and bingo, as well as to work in the resort areas of India (in Goa, Doman and Syakimi).
Japan. The legal status of Bitcoin is a full-fledged means of payment. BTC transfers are accepted by several of the largest banks in the country, including the Bank of Yokohama and SBI. The Ministry of Finance also presented a methodology for creating Blockchain start-ups. The only disadvantage of launching a BTC site in Japan is high taxes (up to 55% of profits).
At 2WinPower, you can buy a Bitcoin gambling script or a project on a turnkey basis. Start a crypto casino with us.
We offer a complete solution with quality games, a payment system, and a CRM reporting module. Moreover, you can choose in which jurisdiction to work.
2WinPower specialists provide professional support in licensing a casino business. We prepare a package of documents, advise on technical and legal issues, and accompany the client at all stages of cooperation.
Launching a BTC crypto casino script is beneficial due to its decentralised functioning. Owners' activity does not depend on regional policy and actions of international financial institutions. Players value iGaming projects on the Blockchain due to fast, anonymous and low-cost transactions from anywhere in the world.
The governments of leading countries are on the way to legalising BTC transfers. The United States, Japan and the jurisdictions of the European Union have already allowed the circulation of cryptocurrencies, while India and China are still lagging behind global trends.