It has been twenty years since the first online casino was launched. This type of gambling appeared right on the threshold of the digital age, and it soon conquered the whole world.
Millions of players across the globe play roulette, poker, and blackjack at online casinos, and innovative developments that open up more gambling opportunities appear every year. They improve the gameplay and allow people to play on their mobile devices.
However, it is the live casino that was meant to give players an opportunity to experience the atmosphere of a real gambling establishment. They are so in-demand because here you can play with real people, on real tables, and with real handling of cards. This is the golden mean between online and land-based casinos and a successful path for many gambling operators all over the world.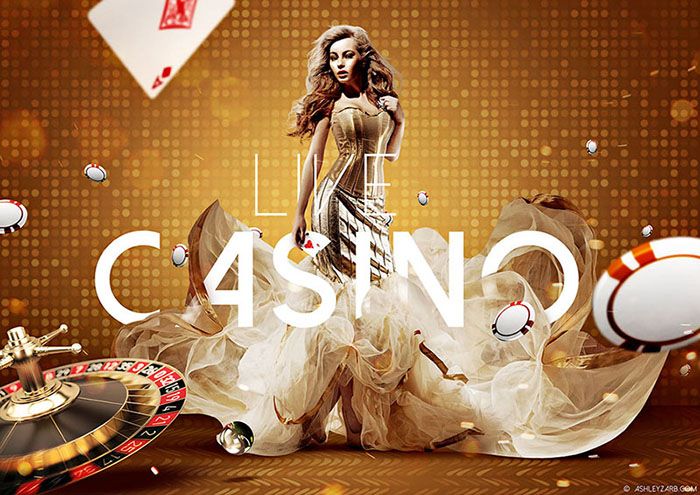 Games with live dealers are a relatively young industry that began to actively conquer the market only ten years ago. At that time, the service was available only on stationary devices, and the Logitech camera was used for broadcasting: only a girl who was spinning the wheel could get caught in the lens.
The modern market offers a lot of unique products. For example, you can find solutions, in which, during the broadcast, twenty-one cameras are used. Also, there are such unique options as turns in slow motion and incredible combinations of a real game and draws that are based on the random number generator (RNG). And the progress did not settle on it. The list of achievements of modern suppliers already includes:
3D graphics;
sports widgets;
live rewards.
Those gambling establishments that work in the format of live broadcasts have several advantages:
Opportunity to play with professionals. Operators use the services of only experienced dealers who have been working in the industry for many years.
The widest range of products. If earlier, it was only a classic roulette, then today, you will be able to enjoy all possible versions of the card and board games.
Low limits for initial rates.
Honesty and transparency of the gameplay. Many users can play at each of the tables. The dealer does not play against a particular gambler, and all actions are carefully recorded and analysed.
Absence of dress code. Online casinos are extremely democratic: their visitors can play wearing anything they want.
Round-the-clock access. The modern rhythm of life often does not leave people time for their favourite entertainment. A visit to a land-based gambling club usually means that players have at least a few hours to get ready, dress properly, and come to a casino for a pleasant pastime. Live games have solved the problem of the lack of free time once and for all: they can be played round-the-clock.
Ability to communicate with other players. A casino is a place where visitors can rest, get to know each other, and have conversations. Developers of live entertainment took into account the specifics of communication between gamblers and transferred this opportunity to the online environment.
Anonymity. The identification procedure in land-based casinos scares away those clients who want privacy.
Live casinos have another advantage over offline clubs, which is rarely mentioned: it is safer for impulsive people and for those who are prone to ludomania.
In a land-based gambling establishment, visitors can not affect much because the speed of the gameplay is determined by many factors, including the behaviour of the croupier and other visitors, the amount of alcohol, distracting sounds, etc.
In a live casino, the dealer gives gamblers time to think through their bets and moves. If the game is in the multiplayer mode, the process slows down even more. A visitor to a virtual casino holds up better, which means that the risk of quickly spending all his money is reduced.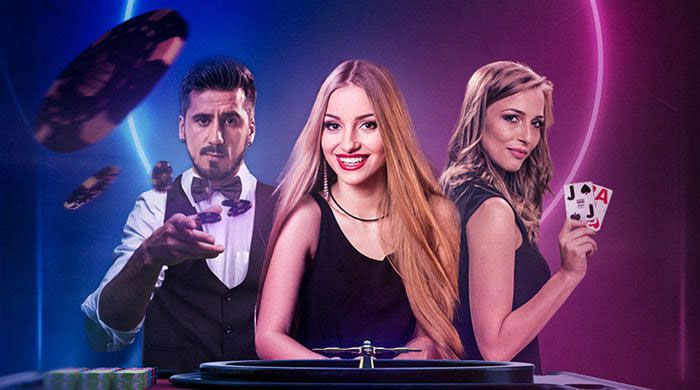 After registration, players deposit the chosen currency (usually, casinos accept euros, dollars, and rubles) and select a dealer and the type of entertainment.
In catalogues of casinos, the following games can be found the most often:
Several types of roulette: American, French, and European. The rules are the same as in the classic version.
Blackjack. Here, the rules may be a bit different from the standard version of the game. It is better to familiarise yourself with them in advance.
Baccarat. Bets are placed on the advantage of the player over the dealer or vice versa.
Poker. This is a game for those who are ready to create luck with their own hands because the result significantly depends on users.
In addition to the traditional set of entertainment, casino operators offer interesting news, so users do not have to be bored.
Recent researches show that people spend more and more on websites on the Internet, and they mostly access it from smartphones. Therefore, it is very important for the developers of gambling products to ensure that their games can be played on mobile devices.
Nowadays, the development of solutions adapted for smartphones is no longer an optional rule, today, it is a necessity. So, how can you create something, for example, a live casino, a product which is initially more complex in technical aspect than games with RNG, and make it popular for playing on mobile phones?
The main rule to follow is, of course, the support of social potential. Soon, the level of interaction between players and dealers and the vividness of an image will reach completely new levels thanks to virtual and augmented reality technologies, which are currently beginning to conquer the online gambling world.
Another important factor in any live game is to maintain its cohesiveness ― the synchronisation of audio, video, and the game interface. It is essential to keep all elements of the game and an ability to play on different devices, operating systems, and browsers with equally high speed of the connection. It is also worth remembering about the design, which should attract users.
The future for live casinos is extremely exciting, and the development of mobile technologies will be constantly enhanced within the framework of this promising live environment. Today, providers need to do everything to fit the times and become part of the mobile revolution.
Live games are a new trend in the global gambling business that will remain relevant for a long time, and online casino operators cannot ignore it. If you are seriously thinking about expanding the product range of your online gambling club, entertainment with a live dealer will be exactly what you need. Have a dip in the 2WinPower's catalogue.
Here, you will find the best software products for live casinos:
baccarat and Dragon Tiger (a game with similar rules);
blackjack;
Caribbean Poker and Single Player Poker;
classic roulette and Dragon Roulette;
Sic Bo.
We are constantly updating the catalogue of games and are ready to offer you the latest releases of the gambling market.
To place an order, just contact the manager and leave an application. Our technical experts can integrate games into your website in a matter of hours, and the content will immediately start generating profit.
If it is difficult for you to make a choice, it will be a good option to install free demo versions and test them. After observing the behaviour of visitors, you can evaluate the profitability of products and buy only those that are of the greatest interest to your audience.
The highest quality of the game content from 2WinPower is guaranteed.
Contact us: