Modern gambling possibilities are impressive with the variety of developing directions. The cryptocurrency opened a new page in the history of the industry and still has a lot to contribute. Many operators do not perceive the benefit of using Bitcoin, Ethereum, Litecoin in entrepreneurship. Their main concern is the lawfulness of such projects and potential restrictions from the side of authorities.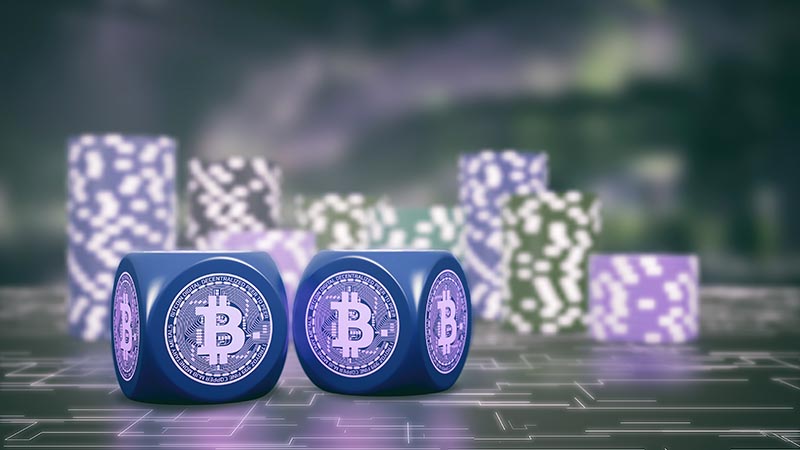 2WinPower decided to shed light on this question and make major clarifications about cryptos in the iGaming sphere. In this article, you will discover laws regulating Bitcoin gambling and online casino licensing with cryptocurrency. Our specialists monitor the latest changes on the subject and are ready to provide you with the tiniest details for the greatest benefit.
Order our turnkey casino with a licence and the focus on cryptocurrency to become an advanced project owner on the market.
The issue of cryptocurrency is up in the air in a lot of countries. Since it is a relatively new concept, some jurisdictions did not have time to deal with their attitude towards legislation in the area of Bitcoin gambling.
At the same time, an operator has to be aware of the following aspects:
No official declaration. Even if some countries have mentioned their attitude towards Bitcoin legality, there has been no unified legitimate mention of permitting or restricting it.
Quick acceptance. The common mood about Bitcoin and its online gambling licence is moving in a positive direction. The majority of authorities tend to accept global digitalisation of the environment and try to adjust the cryptocurrency as a fully-fledged payment method.
Market exclusions. Even though multiple countries offer casino licences with Bitcoin, the US government, for example, has decided to hold back the spreading of crypto for now. Particular measures can be applied to punters who conduct their operations with the method.
Unique anonymity features. When an operator uses Bitcoin casino software, he provides complete identity concealment that is especially beneficial in some cases. All transactions are conducted from one e-wallet to another, without any intermediates to track the owner of the activity.
The current state of the market. If you wonder how to get the Curaçao licence or the UK registration, the good news is here for you. These notable destinations already offer managers to buy online casino licences with a Bitcoin orientation. It grants owners the possibility to offer legal gambling entertainment and accept crypto as a depositing method.
2WinPower proposes to join the ranks of successful iGaming operators and set up a Bitcoin gaming platform. We assist all our clients and upkeep the project along the entire way. Contact our team to find out how to start a Bitcoin casino legally. We will help you develop a lucrative and lawful platform.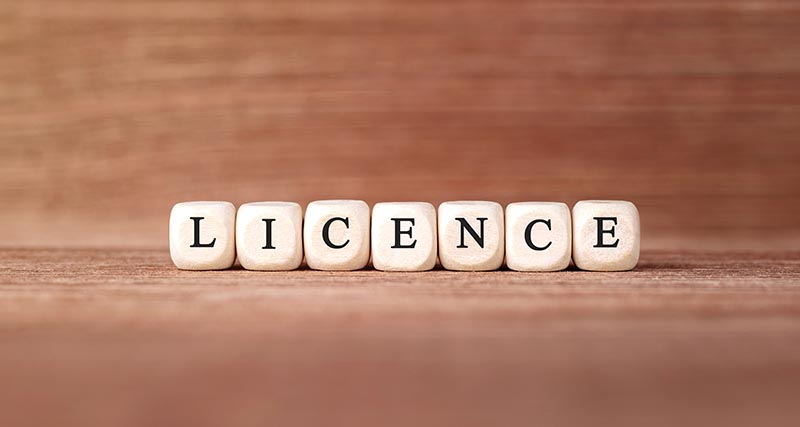 The necessity of an official operating permit for a BTC portal can be reviewed from different sides. Are Bitcoin and crypto gambling legal? Yes, but it turns out that such establishments can be lawful even without a licence.
2WinPower introduces to you clear reasoning in favour of both options:
Project without a permit

Start-up with a licence

When the gambling club is working with Bitcoin, all the instalments can be conducted with no outsider administrations.
Deposits and withdrawals are made immediately. Cryptocurrency moves straightforwardly from the client's to the club's e-wallets.
No banking transactions occur in the process and no third sides take part in the activities.
Hence, the need to introduce a gaming permit to any monetary foundations is absent.

The majority of punters see a Bitcoin club similarly to any customary internet portal.
Clients need to be certain that they carry finances to a trustworthy and protected online resource and that their privileges are backed up officially and legally.
For this situation, a permit from one of the gaming authorising destinations turns into a significant promoting instrument.
It adds faithfulness and impressively expands the gambling club's positions on the market.
Along these lines, one could contend that an iGaming permit is discretionary or not essential while dealing with BTC. However, it comes only in terms of tolerating instalments.
The lawfulness of crypto in retail and web gambling is certainly going to advance in the nearest future. These days, to play it safe and preclude any upcoming dangers associated with unlawful activity, managers are advised to observe the laws enforced on traditional web gambling clubs. Such a working process will serve as a boost in acquisition levels and eradicate any misunderstanding with the local authorities.
2WinPower is ready to propose detailed material on how to buy a gambling licence for a Bitcoin casino. Our experts wait for your requests and issues to clarify and prove the profitability of the iGaming industry in the modern era. Contact our company and order the necessary services.
Malta presently does not have any enactment that explicitly applies to digital currency. However, this will alter before long. The local authorities have effectively supported the advancement of Bitcoin, posting numerous suggestions that talk about its guideline and improvement.
Key dates about cryptocurrency gambling licence in the jurisdiction:
In October 2017, the dedicated body provided a discussion record that specified an administrative system for aggregate venture plans and interest in crypto money.
In November 2017, the public authority expressed that while some virtual currencies (for example Bitcoin) may fall under the regulation of existing fiat funds interaction, others would remain without proper regulation for now.
In January 2018, Maltese authorities provided an amended conversation paper that introduced a certification system. It allowed iGaming portals to undergo the legalisation of a Bitcoin casino.
In certain disclosures, the jurisdiction is reported as the "Bitcoin Island." Numerous foundations across the country acknowledge cryptocurrency as an instalment method. Its relevance is compared to the fiat money in some industries.
The Isle of Man has approved the enactment to manage digital money on its premises pretty early. Originally adopted bill The Proceeds of Crime Act (2008) was altered seven years later. It allowed such business as online gambling to accept Bitcoin and other cryptos as a unified form of payment.
Organisations that enrolled under the Act have to confirm yearly reports that show consistency with AML regulations. The main requirement for iGaming companies to receive such a permit is the obligatory usage of Blockchain innovation. It allows keeping the information anonymous and highly secured. This move made the Isle of Man the pioneer in storing official information with the help of Blockchain systems.
The local public authority certifies that the Gibraltar Financial Services Commission is the primary controller to present a DLT system. This decentralised, Blockchain-based network is aimed at storing and protecting vital data.
The point of providing lawful access to the system lies in ensuring customer's protection. It declared Gibraltar as a convenient and favourable environment for firms that utilise DLT. The Blockchain-based network shows how Gibraltar flourishes from the use and development of new monetary innovation.
The public authority of Gibraltar has also been working towards establishing legislation around Bitcoin casinos. Since some organisations utilise tokens (BTC, Ethereum, Litecoin, etc.) to raise the capital of their gambling platforms, the necessity to implement new licensing is vital.
Gibraltar's government is presently attempting to create the process of the permit application. It is necessary to control the use of cryptos and start granting casino gaming licences with BTC orientation.
As for the beginning of 2021, the jurisdiction does not have any official mentioning that explicitly manages the utilisation of digital currency. The government officials are reportedly working on developing Bitcoin specifications that would regulate the registration of business with cryptocurrency. No points of interest or additional data on this detailed proposal have been yet released.
It means that operators can open a casino with a licence of a regular gambling establishment and accept payments in cryptocurrency. Until the local authorities install definite regulations that control Bitcoin management, managers are free to receive a permit of this jurisdiction and work on the preferred basis.
In December 2014, the South African Reserve Bank issued its first mention of cryptocurrency. The SARB's duties incorporate forming and executing money related arrangements and giving banknotes and coins to the nation. As expected, the focal financial foundation gave a neutral position on virtual monetary standards.
The SARB expressed that no lawful responsibility is stood to clients, brokers, and entrepreneurs who use cryptocurrency. The declaration mentioned that such activities are performed on the user's risk and accountability.
On April 6, 2018, the South African Revenue Services explained the assessment status of cryptocurrencies. SARS noticed that it will apply ordinary annual rules to virtual money. It will anticipate that affected taxpayers should proclaim digital currency gains as their available income. In this matter, entrepreneurs should announce all their crypto pay and inability to do so could bring the burden of fines and punishments.
The country initiated the emergence of local licensing based on Bitcoin for an official representation of the iGaming projects. Consequently, operators can provide legal services with a permit in the residence.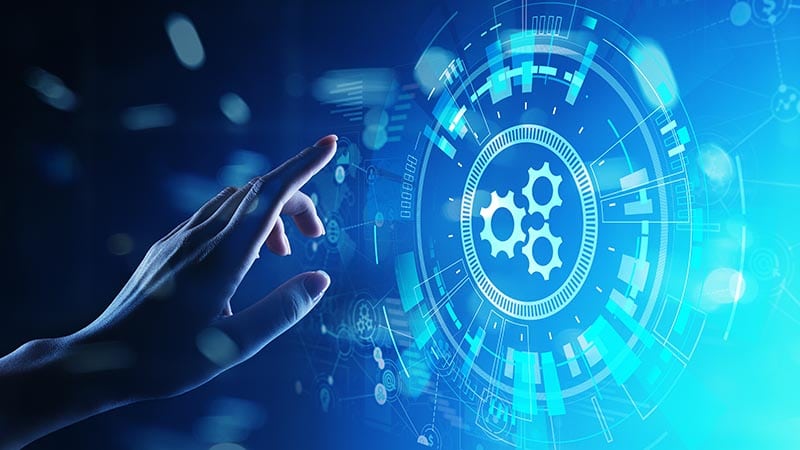 The legality of the gambling establishment is vital. But the licensed nature of the utilised software also plays a significant role in the gaming project.
Top providers of entertainment with the orientation on Bitcoin currency:
Pragmatic Play software. The gaming offerings of the company are certified in more than 20 jurisdictions worldwide. 31 languages available on desktop and mobile platforms. Popular slots accept instalments in fiat currency and Bitcoin.
Yggdrasil game software. An award-winning content supplier offers a colossal range of tabletop games, slots, and other content for portals. Their entertainment is adapted to using Bitcoin and other cryptos in dozens of jurisdictions around the world.
Golden Race software. A demanded sports-oriented content manufacturer specialises in betting on virtuals and simulations. The possibility to include digital currency as an independent payment method appeals to a lot of operators.
Betradar software. Another content creator focuses on virtual sports and similar entertainment. Its recent Bitcoin additions broaden the scope of payment possibilities, inviting new operators to try the services.
Cryptocurrency has accommodated in the sphere extremely well. The availability of Bitcoin casinos to buy all around the world is backed up by guaranteed legality in a lot of states.
The key notions to keep in mind about the lawfulness of this innovative currency:
Bitcoin is a widely spread payment method that is steadily accepted in distinct jurisdictions around the world.
The core advantages of offering players to wager in crypto money are anonymity, safety, speed of operations, and convenience.
The requirement to obtain an official working licence for a Bitcoin casino is perceived as an obligation in some countries, while also serving as a powerful marketing move.
Operators have a possibility of a wide selection of jurisdictions to work with cryptocurrency, including Malta, the Isle of Man, Gibraltar, Antigua and Barbuda, and South Africa.
Reliable software for Bitcoin casinos can be ordered at such companies as Pragmatic Play, Yggdrasil, Golden Race, or Betradar.
Very often, the specialists of 2WinPower are asked questions about how to get a German licence or permits from other prestigious jurisdictions. Our company has been monitoring the cryptocurrency market for over a decade and has all the necessary answers to this and many other issues.
Also, the possibility to order a White Label solution, a casino script, a brand-new business plan diversifies our portfolio for clients with distinct requests.
Contact our team and place the order on any service that might get your interest: