According to current research data, emerging markets are the most promising regions in the entertainment field. Therefore, the decision to start a land based casino business in Southeast Asia will undoubtedly bring good income to an entrepreneur.
Find out how to launch gaming clubs
Gaminator
in these countries. Explore the benefits of working there.
Order the launch of your offline business from the 2WinPower team
.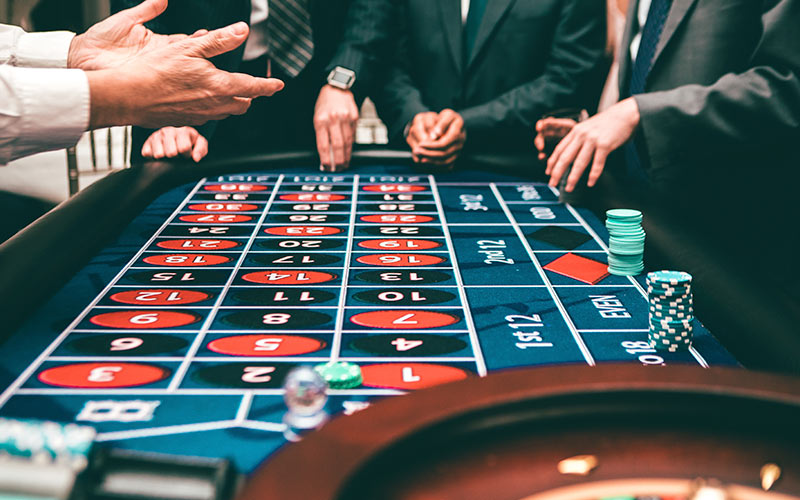 You should open a land based casino in Asia for several reasons:
Wide potential audience. About 60% of the world's population lives in the countries of the Asian region. Most potential gamblers prefer the land-based segment.
Advanced achievements. Asia is known throughout the world as the best place for the implementation of innovation. The residents follow the latest tech trends. Therefore, when purchasing casino land based solutions in this region, an operator will be able to experiment with new formats and attract the attention of a wide public.
Constantly improving legislation. Gambling laws in the countries of Southeast Asia are gradually changing following current realities. Business conditions are becoming more loyal and beneficial for operators.
How to start a land based casino? The best solution is to buy a reliable gaming platform.
The gambling system Gaminator is characterised by high reliability and safety thanks to such characteristics:
Advanced encryption technology. Information about a casino and the personal data of users are securely kept secret from outsiders. This ensures the safe exchange of information and complete customer confidentiality.
High-quality server hardware. Reliable hosting services allow casino employees to interact with the software and equipment quickly and smoothly. Cash registers, slot machines, and other hardware work efficiently thanks to powerful servers.
The best payment instruments. A wide range of convenient and safe deposit and withdrawal methods will allow your casino's customers to be confident in the protection of their financial transactions.
Easy software management. Convenient administrative tools will let you make the desired changes and manage key elements of the system simply. No programming experience is required.
This state is famous all over the world for its popular resorts with picturesque nature. This is an ideal region to start a gaming club Gaminator.
The legalisation of gambling in the country has long been actively discussed by the authorities. According to experts, this serious decision will be made soon.
The gambling sector operates in the shadow segment today. This leads to significant financial losses for the state. The possibility to launch a land based casino in Indonesia will bring a lot of undeniable advantages for both the operator and local authorities.
The opening of establishments in the offline segment will allow the state to:
get more funding as tax deductions;
improve the situation in the hotel and restaurant sector;
attract more potential investors;
maintain the image of a top international resort.
An operator will benefit from:
low level of competition;
constant inflow of solvent customers;
fast business payback.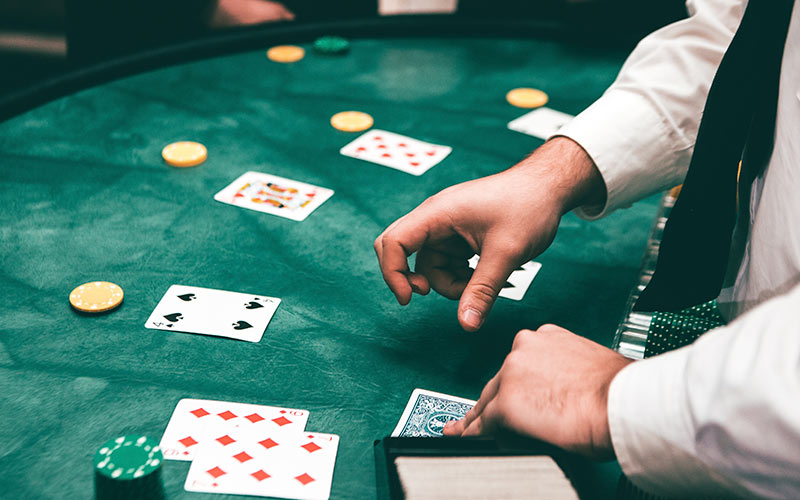 Citizens of this country are prohibited from visiting gaming clubs due to religious beliefs. However, it is possible to launch a land based casino in Malaysia. Operators are allowed to provide their services to foreigners. Many people from other countries of Southeast Asia regularly come here to feel the excitement of being in a real gambling club.
The tourism sector is well-developed here. Therefore, luxury hotels with casinos and restaurants with slot machines bring decent income to their owners.
How to start a gaming club in Asia? To open a business in Malaysia, you should follow the following algorithm:
Obtaining a licence. It is impossible to work without a permit. Violation of gambling legislation is fraught with large fines and the closure of establishments. Therefore, it is worthwhile to study the terms for receiving a licence in advance and submit an application along with the appropriate package of documents to the regulatory authorities.
The search for suitable premises. Gambling establishments should be located near popular hotels and famous tourist places. This will allow you to get a constant influx of potential customers.
Buying software and hardware. Reliable program components and equipment will let you start a land based casino Gaminator quickly and easily. High-quality products operate without freezes and interruptions. This is an ideal solution for working with lots of people in popular tourist locations.
The offline business in this Asian country is legal. Licences are issued by two state bodies — CEZA and PAGCOR.
It is noteworthy that the first regulator is aimed at working with operators that supply their services exclusively to foreigners. The availability of a licence issued by CEZA does not give entrepreneurs the right to interact with Filipinos.
At the same time, PAGCOR issues permits allowing unhindered work throughout the country and the possibility to serve the citizens.
The prices for getting a licence in the Philippines are as follows:
| | |
| --- | --- |
| Fee | Amount |
| Filing an application | 150,000 US dollars |
| Document cost | 200,000 US dollars |
| Licence maintenance | 300,000 US dollars |
| Permit renewal (every 3 years) | 150,000 US dollars |
The opportunity to launch a land based casino in Philippines and work legally already today attracts many entrepreneurs. The market is quite promising. The local population shows great interest in gambling. In addition, millions of tourists from all over the world visit the country every year.
Real money games have become a special part of the culture in this country. The sphere reached its heyday during the time of the Kingdom of Siam. Migrants from China brought many interesting games there. Since then, Thais have loved to bet.
The modern gaming business also does not stand still. The local population and tourists willingly visit various establishments. Gambling laws have been actively considered by the government over the past few years.
It is expected that the authorities will make the right decision and legalise all types of land-based entertainment services. Thailand is a tourist country. Refusal of gambling means significant financial losses for the state treasury.
It is possible to launch a land based casino in Thailand today with a licence issued by an offshore jurisdiction.
The most popular options among operators are as follows:
The most sought-after types of gaming among Thais are:
sports betting;
horse racing;
lotteries;
slot machine halls, etc.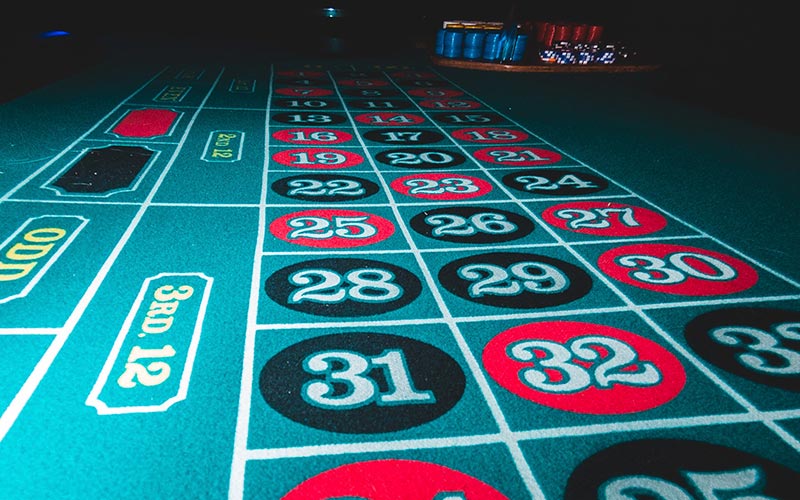 The path of gambling legalisation in this country was gradual. The first legal projects began their work in 2005. Today, lots of operators launch a land-based casino in Singapore lawfully.
Working in this territory is associated with some restrictions for players. The government is actively fighting gambling addiction. Therefore, visitors' documents are carefully checked, and the data is entered into a single register. In addition, entrance to casinos and gaming clubs is only allowed after paying an entry fee of 100 US dollars.
Despite the limitations and control by the government, local players and tourists willingly visit entertainment venues and make big bets. For operators, such conditions also do not create difficulties. They can focus exclusively on VIP clients, creating an optimal gaming environment for high rollers.
Operators are actively exploring developing regions and launching their projects there. Unlike the oversaturated markets of the USA and Europe, the countries of Southeast Asia open up many new opportunities for entrepreneurs:
huge potential audience;
the development of innovative technologies;
constantly improving legislation, and others.
How much does it cost to start a land based casino project in this region? It all depends on the chosen country and the scale of the business itself. The main expenses of an operator will be licensing, the purchase of programs and devices, the rental of premises, etc.
Do not forget about staffing costs. A professional team can bring your business to a good level of income and establish effective interaction with customers.
Opening a land project is a rather difficult and costly process. However, with the support of experts, you can achieve success and big profits in Singapore, Thailand, Malaysia, Indonesia, the Philippines, and other countries in Southeast Asia. To open your business in this region, contact 2WinPower managers to order the Gaminator system.
Our specialists have wide experience in implementing projects in the offline segment of many markets across the globe. Contact us to find out more about how to open a gaming club Gaminator, learn the terms of collaboration and choose the best format of work for yourself.