If you immerse yourself in the theme of slot machines for casinos on the Internet, you will repeatedly hear about HTML5 slots. What is it? Why do the owners of gambling establishments prefer such slots? Where and how to purchase them? Let us discuss all these issues.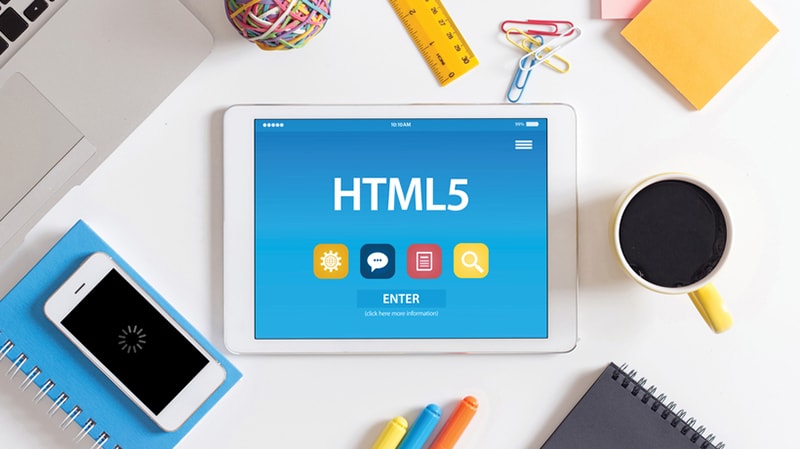 This is hypertext markup of web pages. In HTML5, different programming languages are involved for different tasks, for example, CSS is arranged for visual design, and Javascript — for everything to work and interact. In the production of slots, the use of HTML5 is absolutely justified due to the peculiarities of this format.
First and foremost, it is quite a budget option for creating games (if the word "budget" is appropriate in the conversation about technologies). HTML5 refers to open source software, there is no need to pay for its use. The developer simply takes the code and creates the products he needs. This significantly influences the final cost of the slot.
HTML5 format allows playing slots on mobile devices, such as a phone or tablet, and on desktop computers. As part of this item, it is worth mentioning that HTML5 slots are compatible with both iOS and Android (in contrast to flash, which is not supported on Apple devices).
For such slots, any additional software is not required. If flash games require a special plugin that the players installed on their device, browsers read HTML5 automatically. Why is it an advantage? Because it saves device memory. If for desktops it is not so critical, then mobile devices do not have extra RAM.
Another benefit for the user — low power consumption. In a world where the biggest fear of every person is to be left without a phone (so in bags often wallowі charging or Power Bank), saving the device charge will always be a significant aspect.
In the fifth version of HTML have been added new tags and attributes, thanks to which developers can create games with a great picture rendering. It is also possible to use SVG technology, which allows scaling the image on any screen without loss of quality. If you consider the adaptability of HTML5 slots for different devices, scalability is a very important feature.
HTML5 slot development takes less time than creating the same flash games. In other words, such casino software can be obtained in a shorter period of time and less money can be spent. Accordingly, the slot machine will be able to generate income faster and thus pay back the costs.
If you want to add HTML5 slots to the establishment, take into consideration these manufacturers:
The above reasons have greatly influenced the popularity of HTML5 games among both owners and players. Selling slots based on this technology is the craft of many casino software providers. 2WinPower is one of these companies, which is significantly different from the others.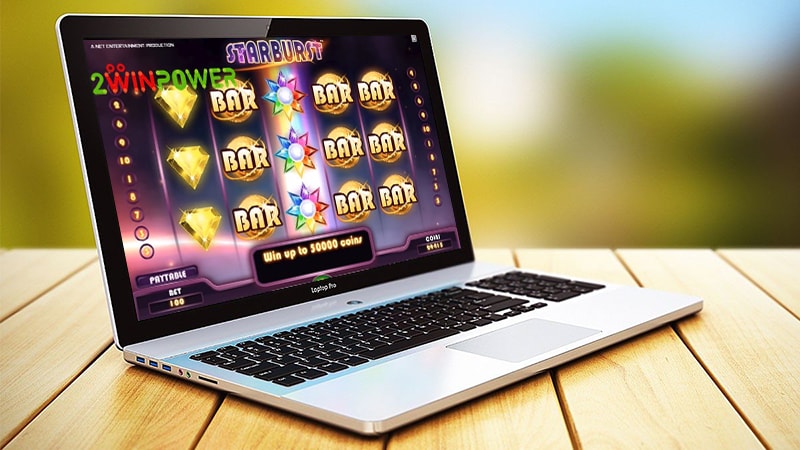 Advantages of 2WinPower:
More than 10 thousand completed projects.
Many years of experience in the gambling industry (since 2001).
International and national awards.
Use of various tools and individual approach to each customer.
Only licensed software for online casinos from trusted manufacturers.
Slots from 2WinPower are in great demand among players, they have a great picture rendition and sound effects, a lot of bonuses. For instance, all games have free spins.
Providing comprehensive services for online gambling establishments: selling of slots, their renting, creation of unique games, turnkey casino, promotion, analytics and much more.
Leave your request here — and a representative of 2WinPower will contact you to discuss your order. If you have detailed wishes or a general idea of what you want, be sure to voice them to the 2WinPower employee. As a result, you will receive quality services and relevant products.
HTML5 has become a guide to a new world of colours and technology opportunities. Vector graphics, an open-source with the ability to update each subsequent product, an expanded range of options for both users and operators — these facts and much more make the described technology the most promising and profitable online tool of our time.
It is time to personally familiarise yourself with all the features of the new programming language and take your own business niche. The 2WinPower team will be happy to help you to make this dream come true.
We are ready to offer you many solutions from the world's leading brands or create a unique product according to your sketches. You just need to leave an application to our managers, and we will take care of all the technical nuances. Be sure that the result will exceed your boldest dreams!
Contact us:
Be careful! We noticed that cybercriminals are using the Skype account live:twowinpower to deceive our customers.
For security reasons, please enter only contact details published on the page https://2wpower.com/en/feedback
Our company is not responsible for the actions of persons using Skype live:twowinpower.