The gambling field has a long and not always unambiguous history. Unscrupulous owners of underground establishments have discredited the industry and influenced its future. However, we can observe a new round of evolution today — a large-scale legalisation of the iGaming sphere and the formation of a lawful and transparent competitive business environment.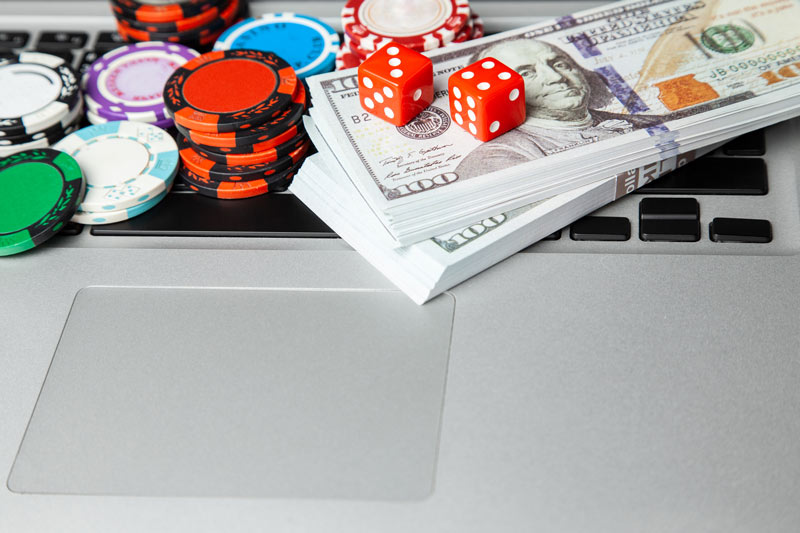 The
2WinPower
became a myth buster in this article.
Learn how to open an
online casino
safely
. We guarantee support, a transparent deal, and assistance in organisational issues.
The decision to open an online amusement portal is no worse than launching any other web business. At the same time, the prospects for the gambling project are much more attractive (from record payback to the possibility to distribute services on the international market).
Before considering the advantages of the gaming business in detail, it is worth understanding the most popular misconceptions:
The launch of a gaming start-up is similar to working in any other business niche.
The algorithm for organising a gambling project looks as follows:
Site development. Such actions as the creation of a design, logo, catalogue of services, personal accounts, information sections, and description of offerings are performed when opening any online store.
The purchase of products (in our case, casino software). The actions of the owner are standard: concluding an agreement with a supplier, placing offerings on a site, describing the solutions, and setting up a payment system.
Customer assistance. When ordering an online store or a turnkey casino, the investor must pay maximum attention to the work of technical services and feedback channels. There is nothing extraordinary. A consumer (player) should be able to ask clarifying questions, as well as receive prompt assistance in case of tech failures, and voluntarily agree to the newsletter.
Advertising. As in any other business, if you want to take a rightful place, you will have to spend about 50% of the estimated revenue on promotion. The main difficulties of the gambling business are some limitations in marketing tools (for example, advertising on television and radio is prohibited, but no one has cancelled the opportunity to promote a site in thematic publics, social networks, or YouTube).
We will not deny that this risk really exists but it is greatly exaggerated. Special organisations are engaged in combating gambling addiction. Turnkey casino developers offer users tools to limit entertainment sessions: credit restrictions, limited time, account access blocking, and others.
It should be noted that computer games may cause more problems. Let us remember about Pokémon Go. This product swept the whole world. Invisible Poké Balls could be anywhere. Trying to get them often provoked accidents. Why is it still considered shameful to open an online casino? After all, card games and slots are less dangerous.
The main guarantee of fair play is the legal work under the vigilant control of specialised regulators.
The certified casino software is developed using RNG. This is a unique algorithm that guarantees a random order of symbols dropping out without the possibility of third parties influencing the result.
Reputable Commissions and Laboratories that Issue Certificates for Casino Software

eCOGRA

This independent UK regulator has been issuing licences since 2003. The laboratory specialises in the evaluation and certification of products for sweepstakes, video poker, and other real money games

iTech Labs

The company tests the operation of the RNG and also advises the owners of gambling sites on the quality of poker software and sports betting systems

GLI

The organisation with 25 years of experience has earned the respect of over 500 local and international jurisdictions. The company is engaged in the evaluation and control of software for internet establishments, land-based casinos, and lottery projects

NMi

The company has been known in the iGaming industry since 2007. The lab headquartered in the Netherlands, UK, Italy, and the United States serves hundreds of gambling firms around the world

BMM Testlabs

The company is considered one of the first independent gaming laboratories. Its branches are located in 13 countries. The brand's certificates are recognised in 400 jurisdictions
In some countries, gaming is really under a state ban. The spread of real money services in these regions is threatened with sanctions, administrative, and even criminal prosecution.
As for the rest of the civilised world, the advantages and prospects of the gambling business were appreciated not only by investors but also by government agencies. In many countries, gaming is equated with the tourism industry. It brings a stable contribution to the local treasury. A striking example is the casino city of Los Angeles and the world's largest gambling location Macau (the district of China).
For some reason, people forget about their safety when buying magic pills for all diseases with 100% prepayment. However, when speaking about real money games, an amazing situation emerges.
An operator has to ensure the safety of clients and also protect the site from some of them, for example:
customers using malware;
people trying to outsmart a casino by applying "win-win" gaming strategies;
minors;
punters with negative credit history;
bonus hunters.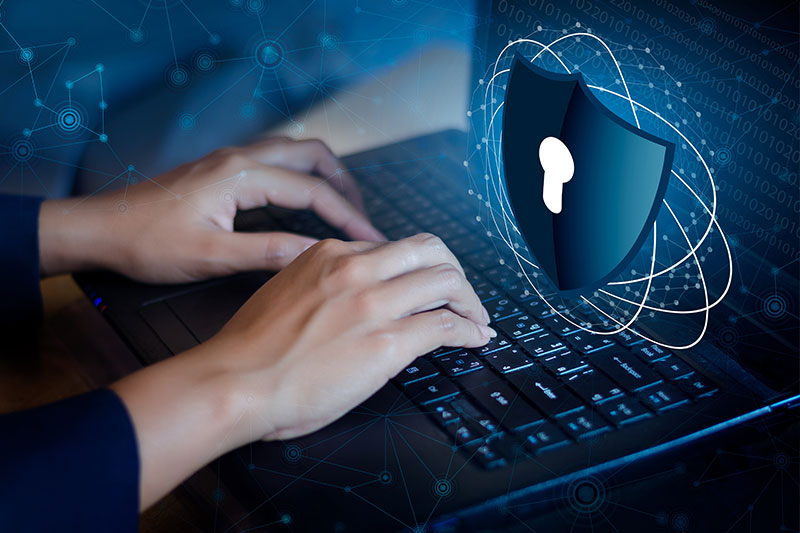 The main difficulties of the gaming sphere are related to ensuring the protection of a start-up.
An administrator must take care of:
protection of personal information;
user identification;
the provision of a reliable financial channel;
the preclusion of intellectual property theft;
regular confirmations of software quality and operating parameters of a site;
the organisation of instant response to external requests;
the detection and prevention of fraudulent attempts.
To perform all these procedures, you can use:
The essence of this process is the creation of a backup copy of a platform with the possibility to instantly redirect traffic in case of losing connection with the main service. This approach guarantees protection against tech failures.
The encryption technology modifies external information into a random code, which cannot be accessed without a special key (a personal cypher consisting of 128 random elements).
Collaboration with independent data centres is an effective way to store information and ensure uninterrupted system response.
This is a multi-component system for recognition and confirmation of identity.
The objectives of the program are as follows:
to detect false information (inconsistency of the data provided by a gambler during registration or a withdrawal request);
to block access to minors;
to limit users with a negative reputation (as usual, dubious credit history, attempts to utilise malicious software, participation in suspicious financial transactions, etc.);
to cancel suspicious transfers (a multi-level anti-money laundering protection system is used for this);
to prevent the theft of intellectual property.
An independent assessment of the resource can help you identify the difficulties of a gambling business and develop an effective project improvement program.
You can order the service from offshore jurisdictions or software evaluation commissions.
The gaming industry is a decent way to earn money.
The undeniable advantages of the entertainment business are as follows:
quick payback (with the right approach, you can break even by the end of the first year);
white market (services can be distributed legally);
loyal tax system (having assessed the prospects of the industry, many countries offer local and foreign investors a minimum tax rate and even the opportunity to work without commissions);
reliable partners (when using licensed software and working following established standards, an operator can count on favourable partnerships with industry leaders and respectable banks);
audience coverage (the presence of a special gambling licence makes it possible to distribute services in Europe, Asia, the markets of Africa, Latin America, and the USA).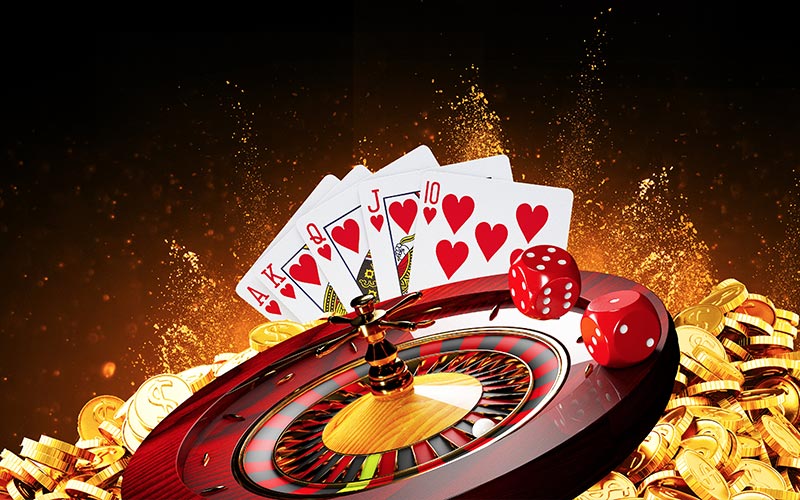 You definitely should try yourself as an entrepreneur. It is important to assess the pitfalls of the gambling business in advance and develop an effective strategy.
Consider the most common mistakes:
Independent work. To launch a start-up, a huge amount of knowledge in a variety of industries is needed. This is true not only for the gambling industry. Even for a small online store with a standard template and popular products, you need to develop a design, sign contracts with suppliers, order advertising, connect payment systems, and perform other tasks. The best solution for beginning entrepreneurs is to work under a White Label agreement or order a turnkey portal from a reliable intermediary.
Inappropriate attempts to save money. Any commercial project requires start-up capital. Saving on software, advertising, or security damages a business.
Neglect of the law. An attempt to organise a start-up without a licence can result in large sanctions, loss of image, and reputation.
The lack of updates. Modern users will no longer be surprised by fruit slots or video poker. The newer products are presented on a site, the higher the chance to attract and retain an audience.
Aggressive advertising. The abundance of colourful ads and animations that cannot be closed causes rejection. 2WinPower recommends sticking to a classic design with banners at the top of the page and personalised content (newsletter, links to thematic articles, and reviews of products).
The gambling industry is the same transparent and safe business as any other type of online commerce. The main thing is to adhere to the norms established by law and work only with trusted suppliers and intermediaries.
A gaming start-up can be opened legally. You can get a licence to work in the industry from such offshore jurisdictions as Malta, Great Britain, Curacao, Alderney, the Isle of Man, and others.
The gambling business is safe. To protect internet projects, specialised services are used. These are independent data centres, remote administration systems, reliable financial aggregators, digital portal mirroring, and regular site audits.
Opening an online casino is not that difficult. The tasks are similar to any other internet project. These are web portal development, its filling and advertising, as well as customer support.
The
2WinPower
team will take care of organisational issues and ensure the safety of your gambling business.
Our catalogue contains the best solutions: reliable financial services, security systems from leading providers, games for every taste (from Microgaming, Gaminator3, XPro Gaming, Ezugi, Vivo Gaming, Betgames.TV, etc.), and a line of exclusive developments.
We care about our clients and offer them to evaluate the benefits of cooperating with us by ordering a demo version of the platform. A free test of the system is a guarantee of transparent operation and a high quality of the technical base.