In 2023, the casino and betting industries are set to grow rapidly. The indicators of this will be the general digitalisation of the industry, the use of Blockchain, virtual and augmented reality, as well as NFT.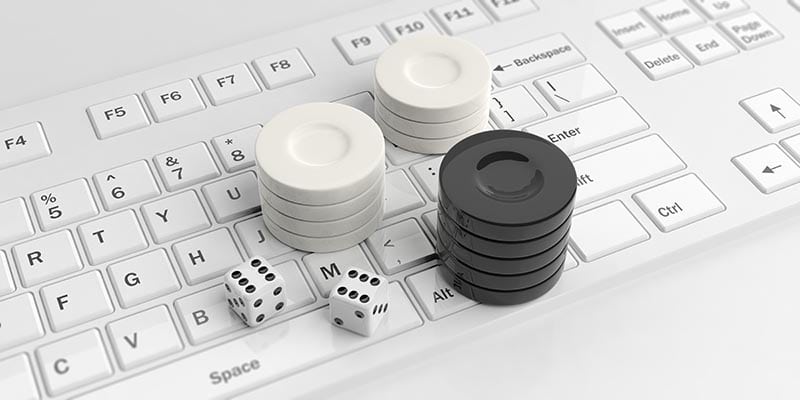 The
2WinPower
studio describes the main gambling trends in 2023 and options for the development of the field.
Distributed ledger technology has been utilised in gambling for several years and remains the driving force behind market growth.
Bitcoin Insider estimates that the value of the gaming sector will reach $350 billion by 2027 thanks to cryptocurrency. Today, 48.6% of digital wallet owners are ready to use crypto money for casino games and sports betting.
It is safe to say that Blockchain is a gambling trend not only in 2023 but throughout the decade.
In 2023, more entrepreneurs will switch to cryptocurrency payments. Some of them will add digital money as a bonus option, some operators will completely abandon fiat money. The first option is preferable because it is possible to attract new traffic without losing regular customers of a gambling platform.
The October crash on the FTX cryptocurrency exchange changed the approach of operators to the storage of digital assets.
The lion's share of businessmen decided to diversify their savings, rather than keep all their money in Bitcoin. For this reason, more entrepreneurs will offer alternative settlement methods in 2023, in addition to BTC.
In 2023, many online casinos will add payments in:
Ethereum;
Cardano;
Solana;
Dogecoin, and other cryptocurrencies.
Internet banking, as well as payments using credit and debit cards, will not lose its relevance. Voucher transfers and cash payments, on the contrary, will partially surrender their positions due to the global digitalisation of the economy.
NFTs are unique non-fungible tokens. Each of them has its value. It may change depending on the cost of the asset in the market.
NFTs run on the Blockchain. The owners of a token are recorded in distributed ledgers. Therefore, NFTs are often compared to property rights and patents in the real world.
In the gambling field, NFT assets can be:
games (slots, cards, action, puzzles);
characters;
access levels;
bonuses and gifts;
artefacts (weapons, clothes), and skills.
According to investment bank Drake Star, entrepreneurs have invested $3.4 billion in private NFT and Blockchain gambling companies in 2022. In 2023, the amount of proceeds will increase by 23%. iGaming projects with non-fungible tokens will become more interesting and profitable.
Sony has announced the launch of a new PlayStation Stars loyalty program in January 2023. Punters will be able to create digital items and unique NFT collections and earn money by selling and exchanging assets.
A platform for creating and monetising NFT content will be introduced in early 2023. The author of the project, the Australian studio Immutable, has raised $60 million to launch a universal development environment. The company's press release states that most of the money came from private investors.
According to experts, investments in metaverse projects will amount to $435.8 billion by 2027. It means they will grow 10 times. Top companies are already involved in creating a global virtual space: Google, Meta, and Amazon.
The development of the metaverse is connected with gambling. In the digital space, it is possible to build houses, make money on the capitalisation of assets, exchange gifts and, of course, play.
65.8% of all investments in the metaverse are related to gambling. This figure will grow even more in 2023.
The internet media resource Outlook India named the four best metaverse projects at the beginning of 2023:
Calvaria

The platform works based on the Blockchain and uses in-game RIA tokens as a monetary unit.

In Calvaria, players are familiarised with mystical and powerful characters presented as combat cards. Punters participate in virtual P2P battles and collect unique NFTs

RobotEra

The gaming system is characterised by an impressive reward structure. Gamblers can turn into robots to freely explore and restore the Tarot planet. Prize money is awarded for the purchase of land, mining, and the creation of companion robots.

The metaverse provides its TARO tokens and a cryptocurrency from the ERC family (with codes 1155 and 721)

Sandbox

This entertainment project is similar to the traditional Monopoly in many ways. Users buy virtual plots of land, build houses on them, sell real estate, or rent them out.

Property ownership rights are recorded in Blockchain ledgers. The game has an internal token — Sand

Axie Infinity

Axie Infinity's market capitalisation is over $10 billion.

The plot revolves around digital monsters — Axie. Gamblers grow and sell NFT pets, take part in intergalactic battles, and make decent profits.

The virtual environment offers users an in-game coin — Smooth Love Potion (SLP)
In 2023, developers will not surprise anyone with traditional 5-reel slots. Gamblers are interested in solutions with non-standard gameplay, innovative features, and impeccable design.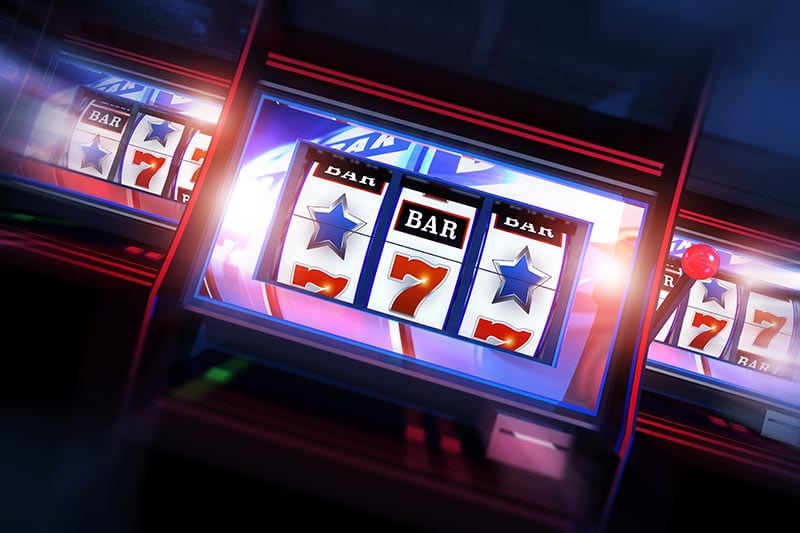 VR and AR solutions have been used in the gambling field for several years. Nevertheless, the possibilities of these technologies have not yet been fully explored. That is why the trend will remain relevant in 2023.
According to the International Data Corporation (IDC), the VR and AR market increased by 60.8% and amounted to $18.6 billion in 2022. The main investments in the industry were associated with the release of headsets and the use of virtual and augmented reality in related fields (for example, gambling, film production, consulting, etc.).
VR and AR tools improve the user experience and provide the most realistic visualisation like in an IMAX cinema. Participants can place bets and spin the reels and also interact with virtual items.
Two factors will influence the development of VR and AR solutions:
The production of modern headsets. Glasses, helmets, consoles, and other VR equipment are available from Microsoft, Apple, Magic Leap, and Snapchat. The beginning of 2023 will please users with the release of budget AR glasses Oculus Quest 2 from Meta. Google promises to introduce an updated version of Google Glass.
The application of 3D Digital Twin. This technology creates an immersive 3D model of any building or space. The function is used to build copies of real objects, for example, the French Disneyland or the premises of an international bank. The game takes place in a virtual space which is as close to the real prototype as possible. It provides the best gambling experience.
In 2023, cluster slots will hold the lead. Their popularity is associated with such mechanics as Megaways from the Australian studio Big Time Gaming.
The solution is characterised by a field of non-standard size and an increased number of pay lines. In bonus rounds, their number reaches 102 thousand and more.
Consider some popular engines:
Link & Win

This is a re-spins system from Microgaming. During free rotations, individual cells or entire reels are reset. New icons appear in their place

Gigablox

An innovative mechanic from Yggdrasil is presented in the form of blocks migrating across the playing field. They take various forms (from standard 2x2 to giant 5x6 options) and bring decent profits.

The reels inside the blocks rotate separately from the main field. Therefore, pay lines can be created inside the blocks

Infinity Reels

The system of randomly appearing reels was invented by the Reel Play provider.

During the session, they are randomly added to the right and left. The standard matrix turns into an enlarged cluster, for example, an 8x5 field
In 2023, entertainment solutions with original features and mechanics will enter the market. Such well-known providers as Microgaming and Pragmatic Play have already announced the release of new products.
In 2023, the popularity of live content will increase since many land-based operators will try to completely transfer into the online space or partially scale their businesses.
The range of live casinos includes both well-known card entertainment products and innovative amusement with real dealers.
The leadership in the production of innovative live content is held by Evolution Gaming. In 2023, its position in the market will only increase.
The provider has already released several iconic titles:
Dead or Alive Saloon Live. This is a mix of card games and side bets with generous multipliers. The live studio is implemented in the style of an old saloon in the Wild West. The general atmosphere is complemented by croupiers dressed as cowboys.
Monopoly Big Baller Live. Playing Monopoly in live mode attracts users with a wide range of bets and decent payouts. Thanks to the multiplier system, the starting bet can be increased a thousand times.
Crazy Coin Flip Live. The rotation of the retro machine in real mode is accompanied by ovations and applause from the audience, a friendly atmosphere, and good bonuses. The game is played by the croupier. The gamblers bet money in live mode and check the results.
Top tech companies are looking for ways to make streaming casino games and sports betting solutions as natural as distributing movies on Netflix.
In 2023, several IT giants will enter the streaming industry at once. These are Meta, Google, and Apple. Google has already released the Stadia cloud platform for high-quality streaming and multiplayer events. A similar solution is available from Microsoft. This is a universal entertainment streaming software Project xCloud.
Stream bets will be popular in 2023. Gamers can follow professional players on Twitch, match their bets, and get decent rewards. It is fun, knowledgeable, and exciting.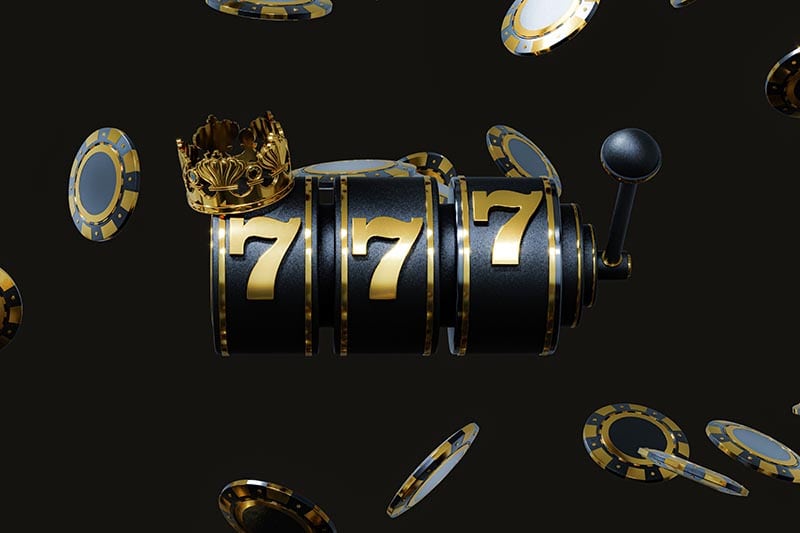 The gaming field is developing at a rapid pace and is becoming a dominant industry in the global economy.
In 2023, the trend towards using Blockchain will remain. The distributed ledger technology makes iGaming projects modern and secure. It ensures provable honesty of results.
The Blockchain will be used as a means of payment (as cryptocurrencies), for the development of the metaverse and the creation of NFT content (titles with non-fungible tokens).
The trend towards unique games encourages companies to release entertainment solutions with innovative features and impeccable designs. In 2023, VR and AR content, slots with relevant engines, bets on streaming platforms, and amusement products with live dealers will be popular.
You can order modern
gambling solutions
at the
2WinPower
studio. We create iGaming projects of any complexity, from
traditional casinos
to
Bitcoin
and
VR projects
.
2WinPower provides useful business services: