Monetary units of this type are actively used in the gambling niche. With their help, not only colourful slots are created but also full-fledged iGaming projects with fast payments, user authentication, and a convenient interface.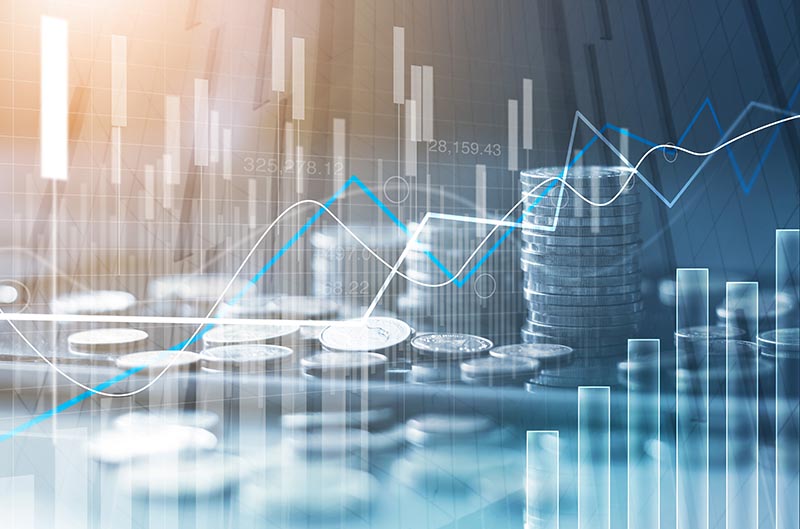 Managers of
2WinPower
will tell you everything about the advantages and features of
NFT casinos
in the modern gambling market.
Non-fungible tokens are an important part of Blockchain technology. They are located in a global peer-to-peer network, which consists of billions of connected links that store information about already completed and only planned operations.
NFTs are interconnected with such popular digital assets as:
Ethereum;
Solana;
Near;
Binance smart chain, and others.
Unlike other cryptocurrencies, as well as network and utility tokens, NFT elements are tied to a specific object. This can be a work of art, a photograph, a music track, fiat money defined by a smart contract, domains, tweets, and other unique elements.
The described tokens can be freely copied and distributed but their ownership belongs to a specific user or company (legal entity). NFTs are represented as digital recordings in the Blockchain register and contain information on the date of creation of the assets and their current owners.
The tokens are used in various sectors of the economy:
The popular NBA basketball league, for example, launched the NBA Top Shot branded platform. Through the official application of the sports association, you can buy videos with the best moments of basketball matches. The content is created and encrypted using NFT.
Mike Winkelman, a famous artist, gathered together all his paintings created during the last 5 thousand days. The final work was presented as an NFT element and sold for a record 70 million dollars.
Elon Musk, the founder of Tesla, put up his tweet with a track about NFTs for a Blockchain auction. The initial price of the lot was 1 million dollars. It was never sold but attracted the attention of foreign media.
In gambling, non-fungible tokens are used to present:
unique content (video slots, table and VR entertainment, and actions);
characters of slot machines and gaming artefacts;
personal rewards, gifts for loyalty, and bonuses;
avatars of users.
Moreover, NFTs are used as means of payment along with fiat currency, gold coins, and game tokens. You can often find NFT elements in the form of shares of ready-made iGambling projects (for example, an online casino or a poker room).
Evolution Gaming
is one of the first licensed providers to introduce NFTs into their bonus program.
In 2021, the Swedish company purchased 4 NFT cards from the CryptoPunks premium collection. The tokens were used as branded bonuses (alternatives to 4 progressive jackpots) in the author's line of NFT Megaways video slots.
Over time, similar solutions appeared in the catalogues of other top providers, and it indicates the high popularity of NFTs in the gambling industry.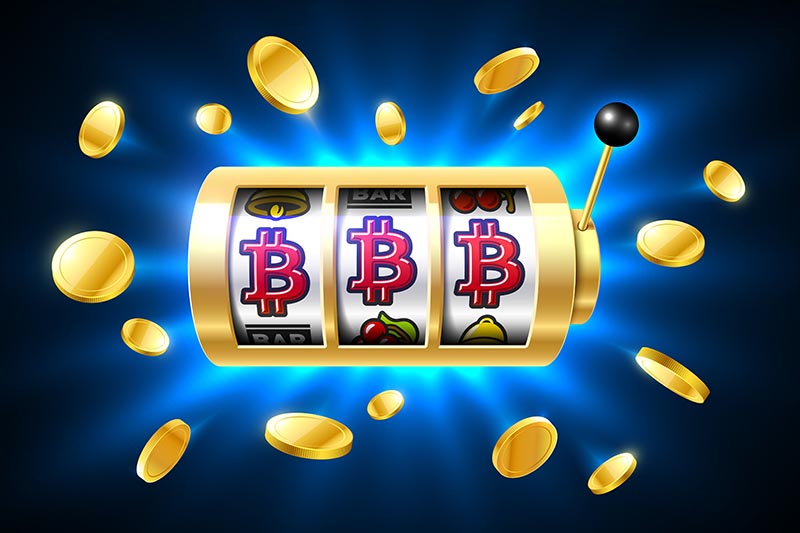 NFT projects work based on the same principle as traditional gaming sites:
Users create accounts, make initial deposits, play, and receive rewards.
Operators add new entertainment and bonuses to their platforms, launch affiliate programs, place ads, and get a stable profit.
The key difference between a standard casino and an NFT resource is the use of non-fungible tokens. Also, such projects are characterised by an increased level of security, faster operation, and good performance.
Key features of NFT casinos:
Implementation of non-fungible tokens

On a gaming site, NFTs can be used as anything — from unique interface elements (icons, avatars) to cumulative bonus programs.

Most often, tokens are presented in the form of such NFT entertainment as:

slots;
action games;
table solutions;
poker;
shooters.

This technology is also considered a basis for P2E (Play-to-Earn) content

Making NFT transfers

NFTs are used as a payment unit: instead of fiat currency (US dollars, euros, and Norwegian kroner), cryptocurrencies (Bitcoins, Ethereums), or together with them.

Often, bets and winnings in the casino are calculated in fiat money, and cashback is credited in NFT assets. Some projects only work with non-fungible tokens.

Gamblers can invest the earned prizes in the promotion of an online casino, thus becoming one of the shareholders of the iGaming project

Installation of a modern payment system

To manage NFT assets, operators will need a reliable Blockchain wallet. Virtual storage is linked to the virtual casino. It is advisable to use it to collect tokens and well-known cryptocurrencies.

Among the most popular NFT wallets, we can name:

Coinbase;
AlphaWallet;
TrustWallet;
Megamac, etc.

Entrepreneurs can connect several traditional payment methods: Visa, Mastercard, Google Pay, Apple Pay, and others. Financial modules provide convenient currency conversion at a loyal rate

Integration of the KYC module

Know-Your-Customer protocols are used in all licensed gambling establishments, regardless of what currency they work with.

NFT projects are no exception: the program asks for personal data (name, age, and e-mail address of the user) during the initial registration.

The information is consolidated for automatic checking of players each time they visit the gambling platform
The main advantages of projects with non-fungible tokens:
High response from the audience. Gamblers are happy to bet money on NFT websites due to decent payouts, honesty and transparency of the results of game sessions, and interesting bonus programs. The decision to purchase valuable NFTs always gives you access to special rewards, pleasant bonuses, and increased cashback.
High level of security. Non-fungible tokens are based on Blockchain technology. This protects against hacker attacks, internal sabotage, and incompetent actions of employees. Confidential personal data and digital assets of managers are completely safe.
Good performance. An NFT casino is characterised by stable operation even at times of critical loads on the IT infrastructure of a gaming website or a mobile application. The solution also works well for scaling an already existing business by expanding the scope of activities or entering new markets.
Excellent image indicators. NFT casinos are an innovative and in-demand product that is extremely popular with gamblers, B2B partners, and investors. The niche is still characterised by low competition, so the entrepreneurs have an excellent chance to secure their leading position in the industry.
NFT slots are a type of content created using Blockchain technology. Such products are presented in the form of a decentralised application (DApp environment) with an equal distribution of modules on several servers.
Key benefits of this type of entertainment:
Guaranteed honesty of the results

The operation of a slot machine is completely independent, which increases the confidence of the audience in the gaming site.

A software vendor or a manager cannot make changes to the functionality of the emulator in order to reduce the RTP percentage and other parameters (volatility and the frequency of bonus offers)

Full confidentiality

DApp technology involves the replacement of the data of each gambler with an abstract sequence of bytes. The transformed information, even theoretically, cannot be decrypted, forged, or deleted

Excellent graphics

Slot machines contain several original elements: soundtracks, gifs, photos, and videos.

Based on tokens, truly unique content is created, and it has no analogues in the modern iGaming market

Social interaction

You can exchange valuable assets both within the framework of an online casino and on special platforms.

Operators have the right to organise additional tournaments, achievement races, and mini-quests with the drawing of non-fungible tokens

Automatic payments

The transfer of prize money takes place through smart contracts.

All transactions are made by the Blockchain platform in stand-alone mode. It minimises the involvement in the gameplay and makes transfers transparent and safe
Let us consider the operation of a modern slot machine:
Formation of a sequence of numbers using RNG. The built-in random combination generator determines the order in which the main and bonus options, game icons, and other elements appear on the screen.
Sending information to the cloud storage.
Processing the received data using Blockchain technology. The information is converted into a unique hash function that cannot be decrypted even theoretically.
Extraction of data from storage to illustrate successful and unsuccessful combinations on the reels of the slot.
Table games, video poker, and other content based on the RNG work on the same principle.
For products that are launched in the Play-to-Earn format, the functionality is a little more complicated.
Users not only rely on the combinations of symbols determined by a certified RNG but also create a gaming strategy. It includes the purchase of bonus features, participation in team competitions, the exchange of non-fungible assets, and other tactical actions.
The Metaverse is an independent virtual world of the future, access to which will be available to people from different countries and continents.
Uninterrupted play in this environment is one of the key trends of the next decade. Experts predict that in order to visit the famous casino in Macau, gamblers will only need to put on a special headset — technology will develop so much in the next 10–15 years.
Non-fungible tokens are an important element in building the gambling universe of the future. Along with VR and AR, artificial intelligence, and other cutting-edge technologies, they help to create a 3D reality with the effect of presence inside the system.
Key tasks of the NFT:
formation of unique digital assets (photos, videos, gifs, virtual objects, logos, and names);
fixation of the right of possession of such elements and its transfer to a third party.
Metaverse participants can buy and sell NFT assets, copy them, or invest in independent iGambling products. All actions take place in a virtual environment in the form of a multiplayer game.
The launch of NFT projects is one of the current trends in the gambling industry.
The distinctive feature of the NFT platform is the introduction of non-fungible tokens as payment units and game elements. These are unique gift certificates, rewards, characters, and artefacts.
The gambling site supports fast NFT transfers and has a high level of security and performance, as well as good feedback from players, B2B partners, and investors. There is still low competition in the NFT casino niche, which speeds up the market entry and simplifies the scaling of an already business.
NFT slots operate based on Blockchain technology. Such games are presented as decentralised applications with results encrypted using a hash algorithm. The outcomes of the sessions, even theoretically, cannot be faked, which increases the credibility of the gaming site.
You can order a branded NFT casino from the
2WinPower
studio. We can implement a project of any level of complexity: from stylish slots to full-fledged iGaming platforms with support for payments in non-fungible tokens.
Moreover, 2WinPower provides such gambling services as:
For all questions, please contact our managers.