The online gambling sphere is a rather competitive industrial world. A future operator has to be resilient and determined during the process to last long on the gambling market.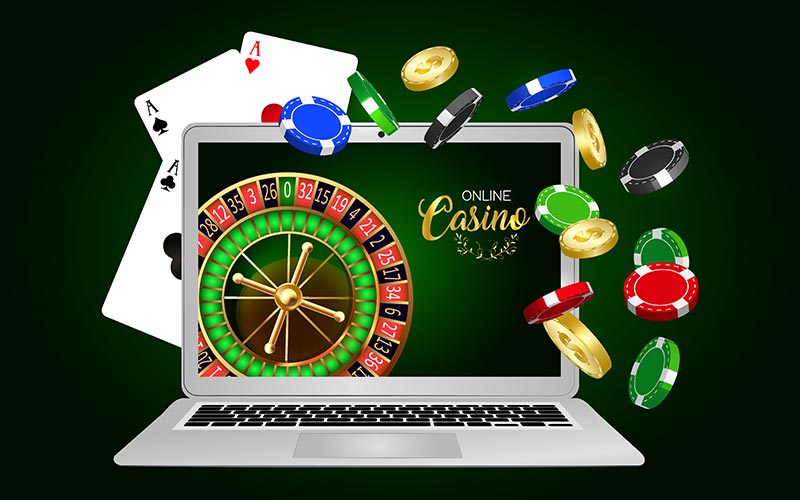 India is a rewarding gambling environment. The insane popularity of this entertainment activity encourages new operators to enter this market. 2WinPower offers you to walk through the basics of the business creation in the country. Our company is an experienced market representative with hundreds of positive reviews. Order a ready-made business or effective services at 2WinPower for a smooth operational process in India.
Indian Market Overview
Before starting any business, an entrepreneur has to be aware of the legality involved in the country. The vital fact about the Indian market is the population. According to statistics, more than 750 million people have access to different types of digital devices. Apart from that, almost 350 million residents can speak English. These two factors are essential for launching the online gambling business in the country.
Online gambling in India is regulated by the Information Technology Act of 2000. It does not restrict an operator to start working in the country with an offshore license. No laws in the country can prevent such activity or prosecute players.
Before starting any business, an operator has to have the necessary data to do strategic marketing.
These are the key aspects that a future casino owner needs to target:
oriented audience;
market share and forecast;
competitors;
type of players;
market requests about products and services;
geography and cultural influence.
2WinPower experts will cover all these notions to ensure the launching of an online gambling platform in India is smooth and proficient.
Target Audience
According to the latest research, the main age group of players is between 20 and 50 years. While male gamblers in India comprise 65–75% of players, 25–35% are women. As a result, the audience is very diverse. These numbers help every operator create the necessary content that would fit the type of gamers on the website.
Market Share, Forecast, and Competitors
The presence of the world-renown brands on the market can be helpful for new operators. These companies can be examples for new platforms on how to work efficiently and what targets to aim. Such online casinos as Genesis, LeoVegas AB, as well as betting portals Bet365, Betway, and many others are the role models of the Indian gambling market.
Type of Gamers
The Indians can be divided into several groups that have different aims for joining online gambling establishments:
professionals;
finances-based;
entertainment-oriented;
socials.
Geographical locations
India is divided into 6 regions that not only differ from each other with the population but also the legislation. Considering that the Northern part is more socially and technologically advanced, more players come from that region.
Online Gambling License in India
For an operator to start an online gaming business in India, it is essential to obtain a foreign-based license. It will provide a possibility of legal cooperation with software providers, bank facilities, and show the dedication and care to the website visitors.
The best qualities to look for in a licensing jurisdiction are:
business-friendly tax laws;
reasonable license fees;
international acceptance.
The choice of license depends on the desired region and gambling activities that an operator plans to offer. For the first-time casino owners, Maltese and Curacao licenses are the two recommended targets to consider.
2WinPower provides all sorts of legal consultancy for new operators to ensure they choose the right jurisdiction. Our legal team will go down on acquiring the advantages of each option, particularly for your business.
Company Structure Setup
The three key steps towards building a well-structured gambling company include the registration, cooperation with a bank, and hiring a team.
While we have talked about the first, starting a bank account is an integral part of every licensed gaming portal. It will allow tracking of players' deposits, calculating withdrawals, and conducting smart tax management.
An elaborated portal needs professionals to take care of the technical part, marketing, communication with players, legality issues, and financial questions.
A full team of online casino experts includes:
website managers to improve user experience;
project managers to deal with stakeholders and vendors;
business analysts to compare data and provide insights;
software programmers to take care of the website front and backend;
financial experts to understand the statistics on deposits, withdrawals, procurement, and banking campaigns;
marketers to keep a player acquisition high and retain the existing players;
customer support to solve player complaints;
legal officers to monitor online gambling regulations;
fraud controllers to detect suspicious activities.
All of these staff members can be working as in-house or outsource specialists. While working side-by-side provides a casino owner with more control over people, it requires more preparation (office, for example). Outsource specialists are hired more often when a company moves to an international market.
Software Integration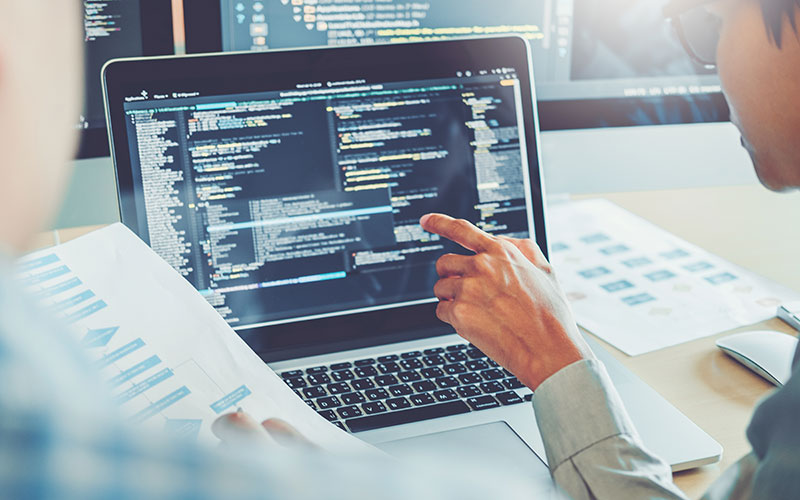 Entertainment and administrative content is the heart of the business. A platform is a core of a gambling website, so it is essential to find a powerful and multi-functional software of this kind. Nowadays, the advancement and technology allow configuring a platform thoroughly, adapting to every gambling environment, including the Indian.
Platform
The platform development is divided into two parts — front and back end:
Front end

Back end

visual appeal and effortless navigation;

fast loading speed and ease of access;

feedback section with comments;

tournaments and bonuses;

control over ads, pop-ups, etc

tools to run the casino in real-time;

player tracking;

analytical tools;

loyalty/VIP option;

third-party integration option;

effective security systems
The purchase of a high-quality platform is primarily based on the selection of a software manufacturer. 2WinPower is an experienced aggregator, cooperating only with the best developers on the Indian market (Greentube, Novomatic, Igrosoft, Amatic, Microgaming, Evolution Gaming etc.).
We are ready to offer every new operator a turnkey platform development with the software adapted to the peculiarities of the audience's demands and preferences. Also, a White label solution is another way to obtain a casino platform with limited liability and a humbler budget. Regardless of the chosen option, an operator always receives the best services from 2WinPower.
Games
Elaborated market research in India usually allows figuring out what games are the most demanded in the region. The major factor here is that different players have contrasting tastes.
Therefore, upon choosing game content providers, you should consider the key market demands:
country- or culture-specific games;
overall market preferences of the audience;
the popularity of particular game developers;
licensing requirements;
RNG and RTP certifications;
the regularity of new game releases.
The most popular online games in India are baccarat, roulette, Wheel of Fortune, War of Bets, Dice Duel, blackjack, Zeppelin, Super Sic Bo, Dragon Tiger, and Dream Catcher. Depending on the conducted up-to-date research, an operator should figure out what games will be the most appealing to the audience.
Payment Systems
To make the casino work, an operator needs to install the necessary transaction systems and integrate them into a platform. It is essential to have a verified payment provider. It will make players feel safe as their financial and personal information is protected.
The main requirements for choosing a payment services provider are:
anti-hacking protection;
anti-fraud prevention systems;
fast and efficient payment processing;
multicurrency support;
variety of payment gateways (for India those are Paytm, Google Pay, UPI, Visa, Mastercard);
immaculate reputation.
Preparation to the Launch
To ensure all systems work smoothly, a smart operator will conduct a thorough check-up of the platform. Usually, it is carried out by IT specialists that generate different scenarios to test the performance rates of the website. It is particularly essential in India since the flow of the players can be extreme, meaning all systems must work without malfunctions.
The average check-up list looks like this:
Platform integration.
Self-validation for game integration.
Website frontend development for UX boost.
Backend configuration and bugs check.
Payment system integration and testing.
User interface analysis.
License preview.
A pilot run to check for any other glitches.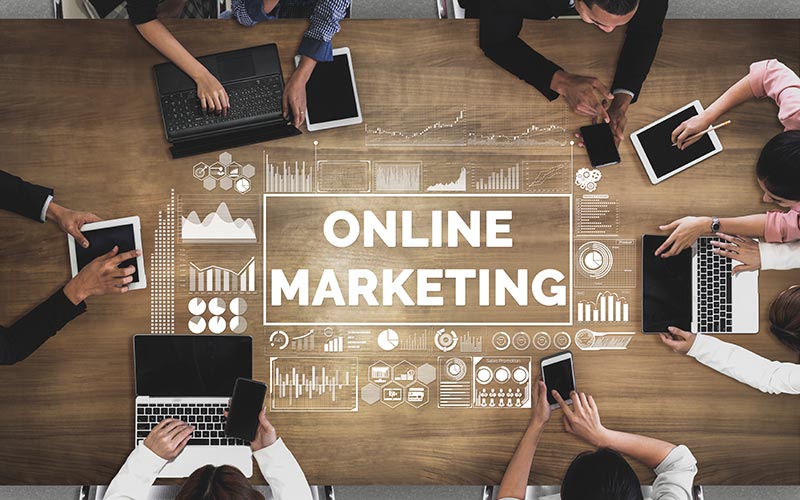 Some new operators think that advertising is all about making a platform popular for their profit. But it is rather for showing potential clients what they can get for joining their website. As a result, it makes the acquisition work better and retains the players.
Search engine optimization is one of the best methods of diverting traffic to the gambling website. A proficient SEO expert can configure the keyword variety that will maximize the results in the searching query.
Affiliate marketing is another efficient way to generate new leads. The partner websites divert traffic on a PPC or revenue share basis. The number of affiliates can be endless, so it is beneficial to expand brand awareness.
Bonuses are usually profitable in terms of increasing the website's appeal. A wise configuration of bonus system will ensure high acquisition rates and retain the existing players.
The Main Notions about Starting an Online Casino in India
Asia is a giant online gambling market due to the presence of an enormous audience. India is the second country in the world by the population. As a result, the demand for entertainment services is high. When an operator wants to start an online gambling business in the country, the most convenient way to do this will be on a turnkey basis.
2WinPower is always eager to offer our clients the best ready-made solutions on the local market. High-quality software and reliable systems will ensure your gaming establishment becomes popular in India.
Besides, our experts would like to remind you of the essential things about starting an online gambling business in the country:
It is possible to obtain an official operating permit for working in India in one of the gaming offshore jurisdictions with the most popular being Curacao and Malta.
The key aspects that a future casino owner in India needs to target are an oriented audience, market share and forecast, competitors, type of players, market requests, about products and services, geography and cultural influence.
The best qualities to look for in licensing a platform in India are business-friendly tax laws, reasonable license fees, and international acceptance.
A full team that is capable of sustaining an online gambling business in India contains website and project managers, business analysts, software programmers, financial experts, marketers, customer support, legal officers, and fraud controllers;
A platform is the core of a gambling website that will define how elaborate your gaming website will be.
The most popular gaming software manufacturers on the Indian market are Greentube, Novomatic, Igrosoft, Amatic, Microgaming, and Evolution Gaming.
Before launching an online gambling website in India, it is important to undergo a substantial check-up by several parameters that include frontend and backend development, payment systems integration, UI and UX, and license validity.
2WinPower is ready to assist you in starting an online gambling business in India on any development stage. We supply the best gambling services and cooperate with reliable software developers. Order an online casino in India at 2WinPower.
Reach our customer support service for order details or any other information: