The entertainment segment is progressing expeditiously and continues to advance. Every day a lot of people become engaged in such amusements. Accordingly, to take the top positions among the tremendous number of opponents, the operator has to propose his customers something different than they can receive in other establishments. One of such options is mobile gaming solutions.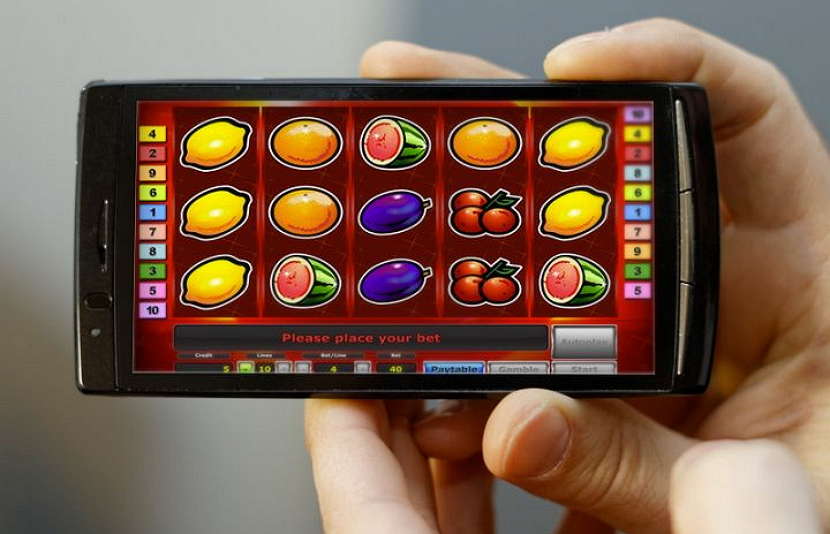 Nowadays, so-called pocket computers (modern smart gadgets) are an important apanage of practical every individual, notwithstanding of age. It is obvious that representatives of amusement commerce could not miss this trendy tendency. Nowadays, the mobile adaptation of the Internet casino does not seem to be an additional component. Today, to enlarge the number of possible visitors, operators are constrained to supplement HTML5 games for smart gadgets.
HTML5 is a technology that works perfectly with any operating system. Initially, it was used to create web pages, but the world's first-rate manufacturers saw great opportunities in HTML5 format. As a result, mobile games based on HTML5 are now considered to be the future of the global gambling industry and the flagship of mobile gambling.
Mobile slot machines are primarily designed for those players who use their smartphone or tablet to consume entertainment content. And as the number of such people is steadily increasing, in the current environment, the development of mobile games based on HTML5 is no longer a whim (as many operators believed just a few years ago), and a vital component of a prosperous enterprise.
Taking care of customers makes a modern online casino successful. Since the level of competition in the nowadays market is incredibly high, and new gambling establishments open almost every day, without some bonuses and loyalty programs you cannot do.
Thus, the top 8 benefits that offer HTML5 games for smart gadgets:
"Pocket computers" and tablets are just perfect for running video slot machines. The touch panel brings the gaming process to a completely new achievement, even more captivating into the abyss of excitement. It may seem that such devices are not very suitable for games of chance. But this is a misconception imposed by lazy conservative operators who simply do not want to change anything to improve the excellence of their services.
Gambling with mobile games provides players with favourable circumstances to recreate wherever and whenever they want. During long drive to work you want to escape from the atmosphere of public transport? No problem. All you need to do is get a gadget out of your pocket, run your favourite mobile Internet casino, start a slot machine... The main thing is that your customers do not play at work.
Smartphones gaming slots can be integrated straightforwardly on the gadget. In this situation, Network access for gambling is not required.
Gaming models for smart gadgets are speedily conquering popularity, and a lot of the first-rate manufacturers have already transformed their old recognizable entertainments for the new format.
What could be more pleasant for a fan of gambling than to come after a hard day's work, lie down on the favourite bed, relax, and in such ideal conditions to run favourite slot machine? Mobile games based on HTML5 provide the operator with the opportunity to create such an environment.
As mentioned above, HTML5 works equally well on all operating systems. Accordingly, it is notwithstanding whether the gambler has a smart gadget. It does not even matter whether the gambler has an Android gadget or an iPhone — mobile slot machines are perfectly operating in all known browsers.
For ensuring smooth work, the application even does not need to be equipped with multi-core processors and a considerable volume of RAM.
It is also noteworthy that smartphone slot machines are no different from their desktop analogues. The managing system is completely suitable for the touch screen, so there will be no problems too.

Many manufacturers have already presented HTML5 versions of their products, but the smartphone variations of the Internet casino from Playtech has succeeded more than others in this regard. Today it is considered to be one of the best on the market.
The software of this developer is used by thousands of amusement institutions around the globe. The high-quality advanced platform has been optimized for mobile systems so that absolutely everyone could plunge into the storm of gambling passions.
The branded mobile version of the online casino provides players with the opportunity to try a large number of bonuses and even win the jackpots. The original design, intelligible interface, excellent technical and functional characteristics will certainly be appreciated by gamblers.
Well-coordinated work of a team of professionals allowed the company to take a leading position in the market. Special attention should also be paid to slot machines.
Video slots from the company Playtech — it is really something unique. Only a few providers can boast of such a wide range of interesting storylines embodied in online slot machines.
The fact that the company has signed many lucrative contracts that give it the right to use the storylines of famous movies and comics to create high-quality and exciting games. For Playtech, the development of casino slots is a real sort of art.
Below is a list of the most interesting and popular games from this manufacturer:
The game is based on the eponymous film by Ridley Scott with Russell Crowe in the leading role. The players will have the opportunity to pass the way from the leader of the Roman legions to the Gladiator, that have passed Maximus.
Everyone who watched cartoons about the insidious and uncome-at-able Pink Panther will certainly appreciate this slot. The players have to run away from inspector Jacques Clouseau. The exciting slot machine will not leave anyone indifferent.
Slot based on the movie with Sylvester Stallone in the leading role. What boy in his childhood did not dream of becoming a great boxer like Rocky Balboa? Children's dreams will become a reality thanks to high-quality video slot from Playtech.
Slot machine based on comics, telling the story of the great Hulk.
Another slot, the plot of which is based on comics. The game has long been popular among players.
Colourful and astonishing slot game, implemented in the original style. Playing this machine, you may feel like you put on a helmet and went to save humanity from the villains.
Another beautiful creation from Playtech, telling about the eternal conflict between good and evil.
High-quality graphics, rich animations and original sound effects will make the player shudder after each spin.
Do you want to expand your business and open a full-fledged mobile online casino to captivate even more audience? Thus, contact 2WinPower. The branded mobile version of the online casino is perfectly adapted to this class of gadgets and is in no way inferior to the standard desktop version.
You can also order mobile slots for your gambling establishment separately from 2WinPower. In addition to solutions from leading suppliers, the company is ready to undertake the implementation of an individual project that distinguishes you from competitors.
Contact 2WinPower — a company that will open a window to a bright gambling future.
Contact us: