In this article, we are going to talk about an independent private corporation widely known in Europe and Asia. The company is constantly adding its capacity and expanding its affiliate network.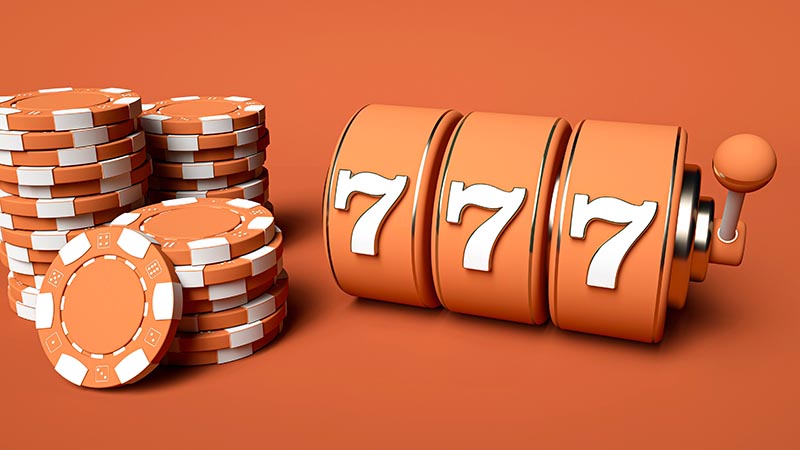 Currently, the brand offers more than 5 thousand proprietary solutions and products from more than 60 partner suppliers, including such well-known providers as NetEnt, Microgaming, Endorphina, Evolution Gaming, and many others.
From
2WinPower,
you can not only find out about the functionality of products but also
launch a casino by the EveryMatrix provider
, allowing professionals to deal with all technical and organisational issues.
The brand was founded in 2008 and initially positioned itself as an independent international developer.
The firm's headquarters is located in Malta and its operating facilities ― in Romania. A couple of years later, the manufacturer opened representative offices in Thailand, Norway, Ukraine, and Armenia.
Today, the provider employs more than 500 specialists, and the client network includes about 120 operators from all over the world.
Already having a significant influence in European markets, the EveryMatrix online casino provider continued to actively conquer new regions:
in 2019, the brand started working in the southern regions of Spain;
in 2020, the studio opened its first representative office in the United States;
in 2021, the company entered the Russian sports market with a unique 888.ru betting platform.
EveryMatrix casino software not only meets the market trends but also attracts a multi-million audience with its quality and legality of all products.
The developer holds licences of the most respected international regulators:
Malta;
Romania;
Spain;
Denmark;
Great Britain;
New Jersey (USA).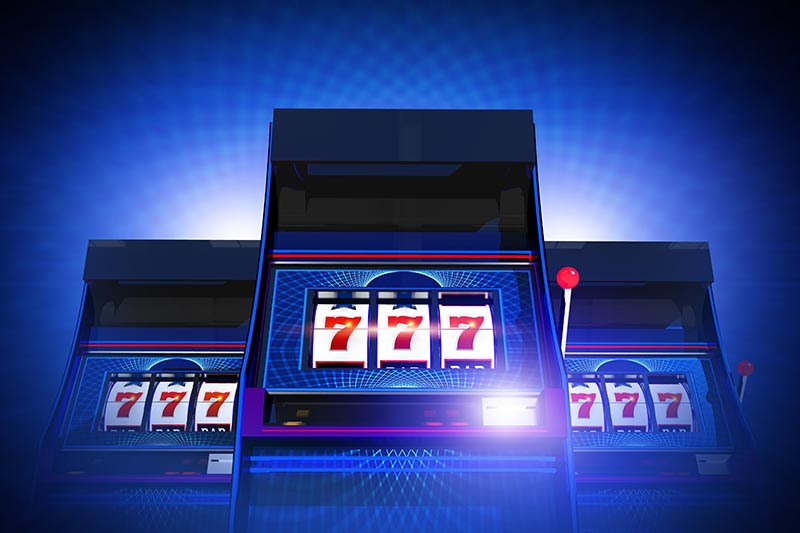 The gambling software by EveryMatrix is a set of multifunctional solutions, which covers all digital gambling industries. The studio provides a wide range of entertainment: slots, mobile projects, and a separate line of sportsbook services.
Since 2017, the firm has been supplying content with live dealers to global markets. The provider does not own any studio, so the line of products of this type is supplied by the Visionary brand.
There are several versions of platforms with a flexible personalisation system. Each of the solutions can be used separately or as an additional section on already existing gaming sites.
Its special feature is a scalable architecture, on the basis of which more than 11,500 products from 175 partner brands are presented.
Technical characteristics of the service:
Adaptive interface. A flexible system of settings allows operators to independently adjust the positions of the catalogue: include/exclude individual offers, sort content in accordance with the response of the audience, customise access to games for specific geolocations, etc.
One wallet. The platform has a built-in powerful financial module with a single centre for controlling and managing commercial and user data. EveryMatrix casino software accepts over 40 currencies and supports the most popular payment methods, including transactions via mobile devices. Additional currency units can be entered at the request of the client.
Full compatibility. The EveryMatrix turnkey casino is developed using advanced IT technologies and allows entrepreneurs to attract all types of traffic. They are also offered browser and downloadable products with portrait and landscape modes. Thanks to open API protocols, any third-party development can be integrated into the system.
Loyalty program. On the platform, EveryMatrix casino slots for sale are extremely in-demand. Entrepreneurs can use a wide range of settings to control traffic, the number of placed bets, etc. There is also a function of organising tournaments and thematic events and an ability to connect slots to the progressive jackpots program.
The gambling software by EveryMatrix is designed to control the actions of users and perform all functions in real-time. This is an autonomous admin panel that gives casino owners access to personalisation parameters.
Advantages and features of the administrative module:
adaptability and the chance to integrate the product on any website;
powerful reporting module that includes analysis of reactions of users, quality of advertising, and financial turnover of the enterprise;
built-in loyalty program with flexible customisation filters and multi-level reports;
reliable firewall with the help of which it is possible to prevent fraud;
the deepest possible implementation of responsible gambling programs in accordance with legal regulations of the EU and the United States;
access to branded hosting and the secure data backup options;
availability of convenient communication channels with the support service (round-the-clock access and multilingual support).
The manufacturer successfully offers not only EveryMatrix casino slots for sale but also a large selection of betting solutions.
The first version of the platform was released in 2009. In 2017–2019, the project was redesigned. The company not only improved the functionality of the system but also significantly expanded the line of events.
Customers are offered:
over 25 thousand online events;
more than 50 sports;
about 250 betting options.
The functionality of the betting platform

Customisable interface

The EveryMatrix casino software has 2 versions: Asian and American. Clients have access to interface personalisation programs.

Moreover, there is a large selection of responsive templates in such languages as HTML, CSS, and JavaScript. Operators can develop a corporate website design without the need to turn to third-party specialists and use additional external servers

Operations in real-time

All reporting, administration, risk control programs, and other administrative services work in real-time.

The patented Truepush tool is used to support the platform's capacities

Multicurrency wallet

The EveryMatrix casino software has a proprietary payment module with support for the most popular payment methods.

The system works with any financial resources, including cryptocurrency and mobile wallets.

The standard package includes more than 50 currencies, an offline converter, and a user-friendly interface with a simplified betting system.

If necessary, the functionality of the module can be expanded or customised for a specific geolocation

The Do It Yourself interactive module

Operators can use the built-in event lines or launch the internal event generator with a flexible program for setting the odds

Risk control module

Entrepreneurs are offered:

tools for the calculation of odds and risks for each event;
behavioural reactions control programs;
multilevel financial analytics;
tools for the evaluation of the effectiveness of advertising campaigns, and much more.

Casino owners can either independently organise a risk management division or outsource the risk control task to the managers of EveryMatrix
It is presented in the format of an autonomous administrative module that is compatible with platforms of other brands and third-party systems.
With the help of this system, entrepreneurs can:
create bonus wallets and accept bets using them;
offer welcome bonuses;
create individual conditions of participation in multiplayer events;
plan special offers, taking into account any possible risks;
automate reporting for all types of loyalty programs;
generate targeted offers, etc.
This is a powerful system compatible with any OS, which offers:
more than 180 options for placing bets and withdrawing funds;
more than 150 currency units;
access to more than 100 financial markets.
This system is regulated by the largest agencies in the EU. It received a PCI DSS Level 1 certificate of compliance, which guarantees maximum network protection and reliable multilayer data encryption.
The module allows operators to track all transactions in real-time. Moreover, a unified accounting system for suppliers and customers of the gambling establishment is built into the platform. There is also an adaptive interface with an automated cashier program for desktop and mobile money transfers.
The program is presented as a multifunctional product compatible with the EveryMatrix turnkey casino, a proprietary betting solution, and third-party gaming systems.
The development can be used to:
gather statistics;
control the activity of users;
customise individual commissions;
evaluate the effectiveness of cooperation with specific webmasters;
track the actions of partners and external agents;
assess and minimise potential risks;
change bonus programs so that they meet the requirements of specific geolocation.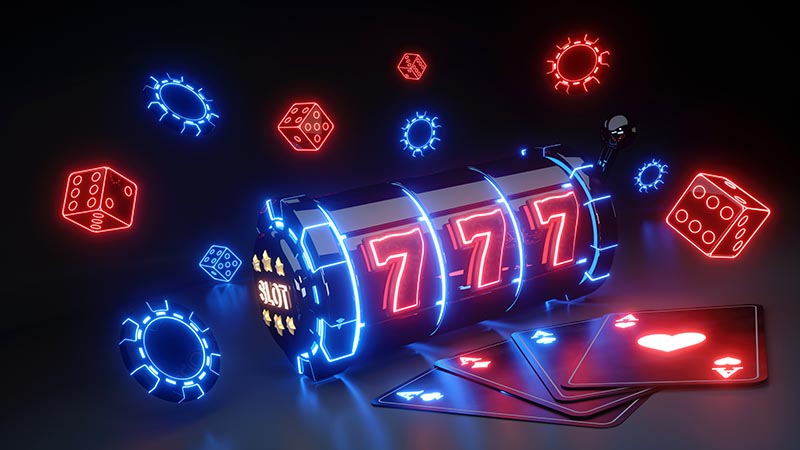 The supplier is interested in the constant expansion of its client network and offers operators several types of cooperation:
Acquisition of ready-made products. Entrepreneurs can launch a casino by the EveryMatrix provider under the White Label scheme or order the development of an exclusive project. In any case, operators will get the right to work under their brands.
Conclusion of the franchise agreement. A convenient option for those businessmen who have little experience of working in the gambling niche. The parent company assigns the right to offer gambling services, guarantees comprehensive support, and provides an opportunity to enter the market under an already well-known name.
Purchase separate games. Operators can order several categories of products and connect them to already existing websites. Clients are offered more than 11 thousand types of entertainment, autonomous administrative and financial modules, loyalty programs, security systems, etc.
All products can be legally used in the largest gambling markets. The brand holds licences of the most respected regulators: Malta, Great Britain, Spain, Denmark, and other European jurisdictions. Moreover, since 2020, the studio holds permits issued in Thailand and the United States.
Developments of the studio are presented in the format of interactive modules. Each of the solutions can be used separately or together with the offers of other brands. All digital services can be personalised, adapted for specific geolocations, and integrated into third-party resources.
A business card of the manufacturer is a huge partner network, which consists of more than 80 thousand agents. Its interactive PartnerMatrix system, like other solutions of the brand, is completely autonomous and can be integrated into third-party engines.
For more detailed information on the product range of the described provider, please
turn
to the managers of 2WinPower.
We have vast experience of working in local and international markets and that is why our specialists will be glad to help you choose the best solutions for your startup.
Our catalogue includes:
3D and VR games;
social and free games;
software for organising multiplayer tournaments;
Telegram casino;
betting products, etc.
We take responsibility for the entire manufacturing cycle ― from the development of a business strategy and integration of slots to the implementation of the most effective marketing tools. You only need to leave an application to our managers and describe all your wishes!