Specialists of the
2WinPower
company will tell you about the advantages and ways to advertise iGaming projects on social platforms. From us, you will learn about several useful tools and rules for the development of a successful popularisation strategy.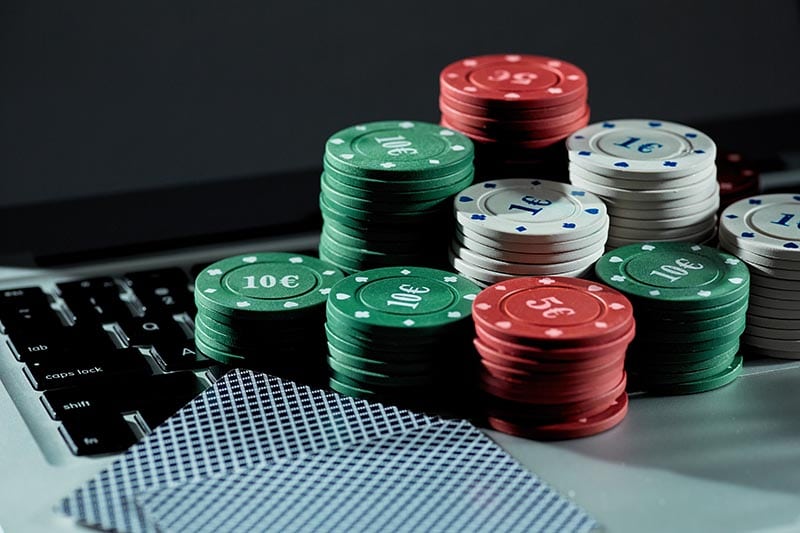 Promotion of virtual casinos on social networks is a system of interaction with clients. Operators use it to achieve both local and global goals.
Today, the functions of instant messengers have expanded significantly. In addition to standard interaction (via voice and video calls or texts), people receive valuable data in thematic groups, read the latest news, create chats, and interact with brands.
The decision to launch a campaign on the messenger will help operators to perform several tasks:
the attraction of new gamblers;
increase in the level of loyalty of already existing clients with the help of personalisation and gamification tools;
improvement of customer service and technical support (a chatbot can answer some questions);
reception of feedback from players via the messenger, as well as surveys and forms;
improvement of the information distribution system (to promote an iGaming project, different social platforms can be used).
The main features of the solution are:
High conversion rate

Entrepreneurs receive direct feedback from players, which cannot be said about other promotion methods, such as SEO or SMM marketing.

Messengers provide instant data exchange. Operators can offer personalised solutions, quickly respond to applications, and attract new users with high interest

Communication with regular customers

People are tired of e-mail spam. A newsletter through messengers, in turn, is better perceived by the audience.

Via social platforms, casino owners keep in touch with gamblers: inform them about bonuses and promotions, the latest releases, as well as upcoming missions and tournaments

Good efficiency

Promotion through messengers is associated with high financial parameters. These are conversion rate, click-through rate, cost-per-lead, return on investment, and other indicators.

This type of marketing brings real results that are converted into stable earnings

Acquisition of information on gamblers

Thanks to surveys and forms, entrepreneurs collect relevant data about players. These are age, gender, interests, marital and social status, education, etc.

Based on the obtained characteristics, the program generates groups of customers and personalised offers for each of them

The positive attitude of the audience

Users more often prefer instant messengers than social networks or a traditional Google search. Gamblers are attracted by the high speed of work, prompt response, as well as a minimum of spam and intrusive advertising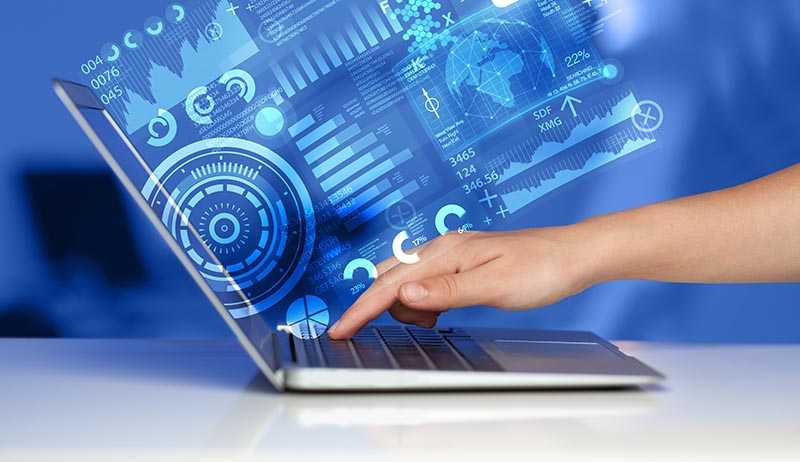 Interaction with players is the main form of communication, which can be realised through text, audio, video, sending links, etc.
Entrepreneurs should not neglect any tools. This is the only way to achieve the best results in the field of attraction and retention of customers.
There are 2 types of chats in messengers:
classic virtual assistant;
built-in chatbot.
The traditional assistant offers 2 types of answers: directly between the client and the manager (all answers are entered manually) and using built-in widgets. The second option is preferable. It relieves technical support staff from their daily routine and helps to quickly solve problems that gamblers may face.
Built-in chatbots are multitasking. In addition to "administrator-client" communication, they act as full-fledged platforms.
The main functions of the robotic assistant:
automatic greeting of new players, assistance with registration and verification procedures;
information on current bonuses and available entertainment;
launch of amusement in different modes: games for real money and in free, multiplayer, and multi-versions;
payment of winnings through mobile and voucher transfers, electronic payment systems, and bank cards;
direct and secure transition to the gaming site without additional personal identification.
A ready-made messenger-based casino has been very popular over the past few years. For operators, this is a great chance to attract a new solvent audience and increase the profitability of their business.
This is an extremely in-demand marketing tool that is slightly different from traditional e-mail popularisation.
Thus, owners of gambling platforms should not bore users with longreads, links to articles, and thematic sites. Short but succinct messages are much more effective. This is information about current discounts and special offers, the latest releases, seasonal tournaments and missions, and available methods of depositing and withdrawing funds.
The tool is in many ways similar to e-mail newsletters, with the only difference being that the target message is seen not by a specific gambler but by a range of people. As a rule, this is a group or chat of players who subscribed to news from online casinos.
The theme of the messages is aimed at the audience's social interaction.
Operators inform regular customers about:
new products (for example, a gambling hall with live products);
multiplayer tournaments;
holiday missions;
in-game campaigns;
bonuses for the attracted friend, etc.
It is also possible to talk about the solutions with progressive jackpots or safe ways to withdraw prize money.
The effectiveness of channels in messengers is achieved by the fact that messages are sent to all members of the group. Entrepreneurs instantly receive feedback and see how effective the promotion tool is.
Messengers are not yet filled with ads compared to Instagram, Google, and other media platforms. As a result, marketing messages are positively perceived by the audience.
Native advertising works best when it is:
informative and useful for the reader;
corresponds to the theme of a gaming site;
meets the expectations of the audience;
does not push or force;
creates a trusting relationship with an online casino.
The placement of banners and publication of contextual messages give more modest results in terms of conversion.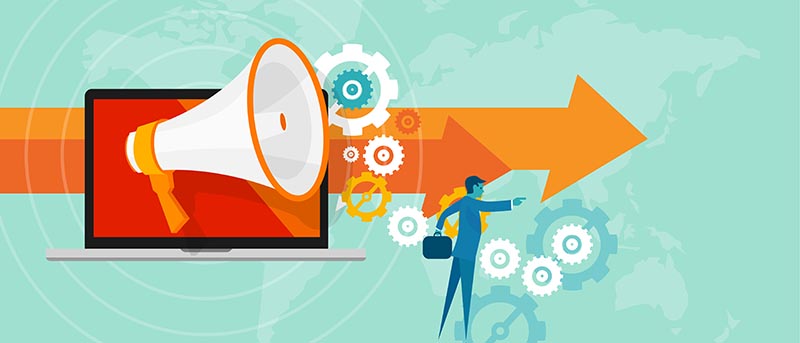 Let us consider social platforms that have a large audience coverage and offer good conditions for the promotion of an iGaming project.
It is a popular media resource that is daily visited by more than 1.6 billion users. This is a comfortable environment for the casino business without restrictions on casino advertising.
The product contains 2 solutions for entrepreneurs to choose from:
WhatsApp Business. This service is preferable for small businesses. The system associates the created account with the official name of the company, contacts, links to the site, and description of activities. The program contains a built-in chatbot, templates for welcome messages and auto-responses, as well as tools for customer segmentation in the sales funnel.
WhatsApp Business API. The solution is perfect for medium and large enterprises. The system breaks the "tie" only to 1 mobile device. For this reason, several managers from different desktop PCs and gadgets can work with a dedicated CRM environment. The API contains a wide range of tools for sending notifications, providing customer service, and launching marketing campaigns.
It is a popular social platform in CIS countries with a permanent audience of over 55 million people. Mostly, it consists of men aged 25–34 years old (67%), with a stable income and a wide range of interests. Telegram users are very valuable to the casino niche, and that is why entrepreneurs should take a closer look at this channel.
Advantages of the promotion via Telegram:
There are no restrictions on the topic of content. It is possible to promote online casinos, live dealer sites, poker clubs, bookmaker's offices, and lottery platforms. The administration does not block materials about gambling, so the loyalty of the audience is formed only due to the skills of marketers.
Built-in chatbots. The Telegram-based robotic assistant is characterised by good functionality, simple installation, and hassle-free setup following business needs. The chatbot should be connected to the proprietary CRM system of a casino in order to track financial and client metrics in real time.
Wide range of tools. Entrepreneurs can use e-mail newsletters, create thematic channels, and place contextual and native advertising. To publish media materials, internal API settings and specialised exchanges are used.
It is one of the 5 messengers popular in the CIS countries with a permanent audience of 38+ ​​million people. Besides, the solution is also in-demand among those who live in European regions. These are mostly clients aged 40 or more who are eager to get in touch, are invited to various interest groups, and participate in promotions.
Features of the Viber application:
A long list of settings. A business account contains options for creating newsletters, transactional and promotional messages, and stickers. It is also possible to launch a multi-tasking chatbot based on Viber or design a thematic group in a corporate style.
Confidence of the audience. The system actively fights spam, identity theft, and other advertising abuse. If gamblers do not respond to the bot for a certain time, the program automatically disconnects them.
Interaction at all stages of the sales funnel. The messenger contains tools for informing, attracting, and retaining customers, as well as performing targeted actions.
This promising platform provides good business opportunities. The messenger's audience worldwide is 2.4 billion people, and the post-Soviet segment contains 30+ million users.
Advantages of Facebook Manager:
Well-thought-out tools. The system supports targeted ads in news feeds, messaging, chatbot integration, and much more. The software environment provides various templates: messages with active buttons, links, and a wide variety of gambling products.
Global coverage. Entrepreneurs can launch several Facebook channels at once, which are focused on different groups of users. One option is geographic segmentation. Facebook is popular in CIS countries, Europe, Australia, and North America.
High involvement. The messenger's opening rate is reaching 88% and the rate of clicks is 56%. Compared to other methods, promotion via the sales funnel is considered to be much faster.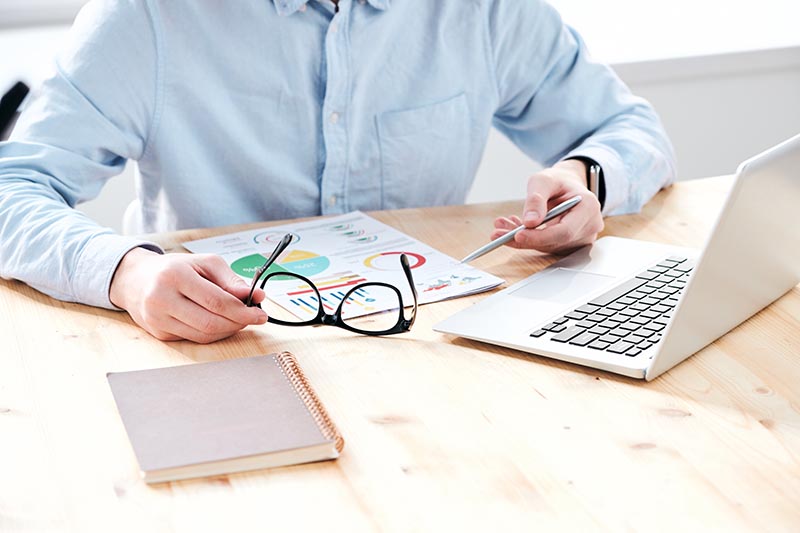 Let us consider the key stages of launching a campaign using popular messengers:
The iGaming industry is characterised by the following goals:
increase in conversion, the number of active gamblers, and the average check;
collection of data on customers to identify their preferences and further segmentation;
automation of routine processes by introducing various templates and scripts.
The initial and final metrics will depend on the selected goals. Most often, these are CR, GGR, CTR, and other parameters.
Experts recommend that casino owners use a comprehensive promotion strategy, according to which different tools are involved.
In addition to traditional advertising and chatbot settings, they can use lead magnets, widgets, pop-ups, and personalised messages (depending on such characteristics as gender, geography, and interests).
Top gambling companies promote their products in several instant messengers at once. These are WhatsApp, Telegram, Viber, Facebook, Instagram, VKontakte, and others.
The choice of a social platform largely depends on the geography of an online casino. If operators focus on the CIS market, then they cannot do without Viber and Telegram. Promotion for the English-speaking is more effective on WhatsApp and Facebook.
They are necessary for the quick integration of the chatbot into the structure of the gaming site.
Among the useful programs that are publicly available:
BotFather;
Mobile Monkey;
SendPulse;
ManyChat, etc.
It is necessary to work out several scenarios of interaction with gamblers that make them perform the target action: registration on the site, placement of the first bet, the launch of games, and others.
The traditional customer acquisition scheme:
drawing attention with a targeted message or a catchy advertisement;
distribution of a lead magnet (access to a demo version of the products and a welcome bonus);
provision of favourable terms (points for registration, cashback);
a link in the chat to go to the registration window.
Social networks are a good basis for the successful advertising of an iGaming project.
The advantages of the marketing tool include high efficiency, communication with regular customers, collection of data on the audience, and improvement of image indicators.
Online casinos can be promoted via Telegram, Viber, and other applications with a multi-million audience. Messengers contain a wide range of tools for launching a successful campaign. These are built-in chatbots, advertisements, e-mail newsletters, channels, and ready-made templates.
The creation of a marketing strategy includes task setting, selection of promotion mechanics, searching for advertising channels, the connection of optimisation tools, and setting up an automatic sales funnel mode.
The 2WinPower aggregator provides comprehensive services for the
promotion
of iGaming projects.
We work with companies of various types (from virtual casinos to lottery platforms and betting shops) and offer them effective marketing methods.
The result of cooperation with us is high rates in the field of attraction and retention of customers. It will bring entrepreneurs decent earnings in the future.
The 2WinPower studio offers such profitable gambling products as:
online casino on a turnkey basis;
bookmaker's franchise, and much more.
For all questions, please contact our managers.