The entertainment industry has shown excellent results in terms of development and profitability in 2022. Many new tendencies have emerged. They will make the interaction between operators and players more efficient and financially beneficial this year.
Explore the hottest trends of 2023 together with the
2WinPower
team.
Order the creation of your
gaming business
from our experts
.
Results of 2022 and Expert Prognoses
The volume of the gaming market in the previous year amounted to more than 90 billion dollars. For comparison, in 2021 this figure reached about 52 billion. The difference in these numbers is impressive.
Experts predict that by the end of 2030, the profitability of the industry will exceed $146 billion.
The growth of the CAGR indicator in different regions will look like this:
The most important events in the gaming industry in the previous year were as follows:
the legalisation of the field in Canada;
the introduction of adjustments in the UK gambling legislation;
the emergence of a regulatory body in Curacao, and others.
Operations
Let us consider what innovations will allow entrepreneurs to manage their gaming projects more efficiently:
User Data Analysis
To form a wide range of entertainment products and the right marketing strategy, operators need to collect and properly research customer information.
The processing of user data will let entrepreneurs perform the following tasks:
consumer segmentation by target categories (country, age, gender, interests, etc.);
the selection of entertainment content based on the needs of the potential audience;
the use of different approaches to the promotion of gaming services;
the creation of personalised promotional offers, and others.
To get important data, operators should reward their customers. Getting additional bonuses for filling in certain lines in the user's profile will help an entrepreneur to get more useful information.
An important step is working with reporting. By studying the results of interaction with different categories of players, an operator can prioritise the future marketing strategy and focus on the most profitable and promising user groups.
Increasing Advertising Expenses
The ubiquitous popularity of social media and improved technological capabilities make online casino promotion more efficient.
In 2023, operators will not be limited to mail-outs and banners on partner sites. Bright dynamic content is the main trend in advertising creation. Music videos published on social media will allow them to reach the widest possible audience and get good results from promotional campaigns.
In this regard, the trend for collaborations with influencers will increase. Popular bloggers, athletes, and celebrities effectively advertise various goods and services. For example, in 2022, Playtech signed a cooperation contract with the legendary football player Roberto Carlos.
Attraction and Retention of the Audience
The involvement of new players is the most important thing for any online casino. However, an operator should not focus solely on the attraction.
The modern gaming market is full of competitors. They offer players very enticing bonus options. Therefore, it is critical not only to involve new users but also to constantly maintain their interest, preventing the appearance of clients' desire to go to other sites.
The following aspects contribute to the effective retention of gamblers:
constant expansion of game content, considering consumer requests;
free (social) software in the assortment;
the improvement of bonus programs for regular clients, and others.
Player Behaviour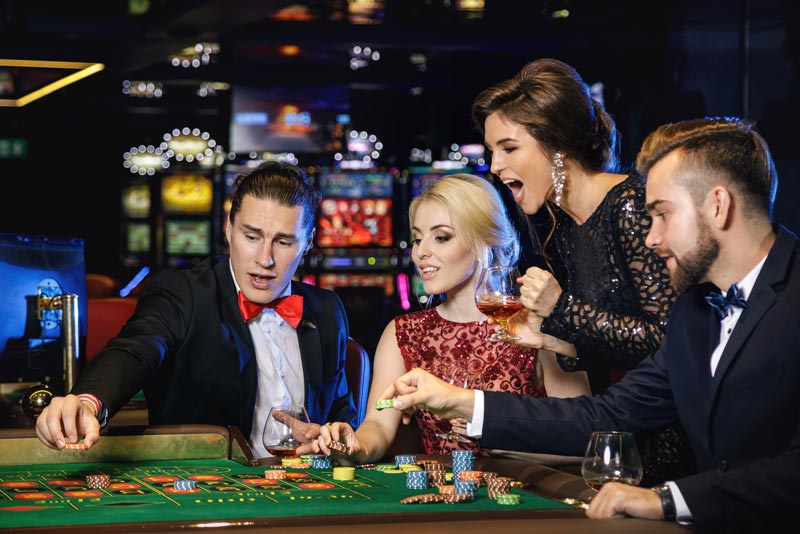 The days when users searched for gaming platforms on the Internet are long gone. The number and variety of entertainment projects in the network are impressive. Today, operators are looking for potential users. Therefore, the focus of developers has shifted from product-oriented to customer-oriented.
Entrepreneurs constantly generate reports, study the interests and behaviour of players to create relevant solutions based on this data and offer them to customers. The personalisation of marketing programs with the received user information also lets operators attract and retain gamblers.
Mobile Gambling
Smartphones are confidently replacing PCs in many areas of human life. To bet on sports or spin slots, a player does not need to turn on the computer and stay home. With portable devices, gamblers can enjoy their favourite machines anywhere and anytime.
Mobile gaming is especially relevant for emerging markets:
Not all people from these regions can afford to buy a PC. A mobile phone is a convenient device that helps users access gambling services at any time. In addition to the usual tablets and smartphones, new gadgets are becoming relevant for the entertainment market. Smartwatch gambling is an even easier way to wager and play games.
eSports and Live Betting
Traditional athletic disciplines do not lose their relevance. At the same time, the popularity of cyber sports betting continues to skyrocket. This type of wagering is in demand among a young and energetic audience. According to the researchers, the average age of an eSports bettor is 28 years. While this figure for fans of traditional athletic disciplines is 38 years.
According to experts, the profitability of the industry will exceed $24 million in 2023.
The most promising countries for the development of the field are as follows:
According to current statistics, about 66% of users prefer to wager during online broadcasts of sports competitions in real time. Therefore, operators should focus on live betting in 2023. This applies to both desktop and mobile projects.
Real Dealer Games
This gambling format is in demand among the audience due to the possibility of direct communication with the croupier and other players.
The quality of filming plays an important role in the popularisation of live gambling. The wide-angle view and high image quality allow players to immerse themselves in the atmosphere of a real gaming house.
Live projects are directly related to cryptocurrencies, as their main visitors are people who prefer Bitcoin and other digital tokens.
According to statistics, the most popular live games in 2022 were as follows:
Blackjack VIP;
Book of Cats;
First Person Mega Ball;
Wild Spin;
Booming Bananas;
Elvis Frog in Vegas;
Aztec Magic Deluxe;
Dragon's Element;
Rocket Dice, and others.
Licensing and Payments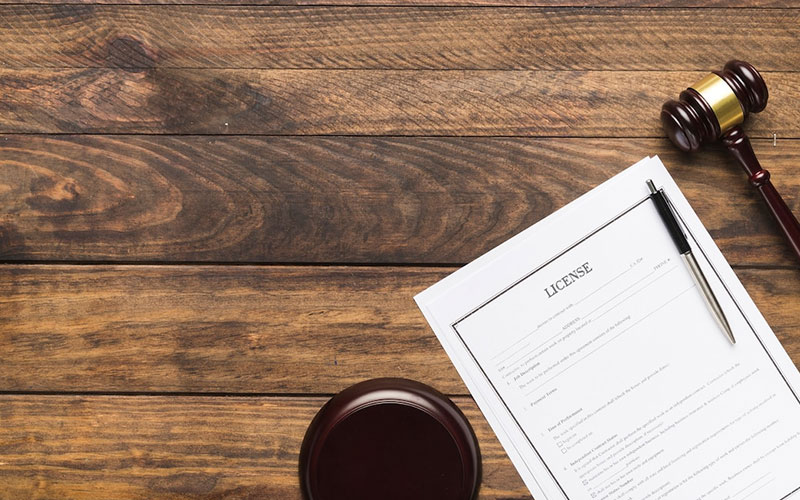 Let us look at the trends in the legalisation of entertainment projects and financial transactions on gaming sites:
Variety of Payment Methods
The more money-transfer options are presented on the site, the better. This will let an entrepreneur create optimal conditions for making payments for different categories of players. Along with the connection of international systems, it is also worth paying due attention to local financial services.
The popularisation of mobile gambling requires the integration of Apple Pay and Google Pay options into online casinos.
The most popular settlement methods in 2023 will be:
mobile operations;
electronic systems;
bank cards;
Bitcoin tools.
Crypto Gaming
Even though the cost of digital tokens can change dramatically due to many external conditions. A lot of players still prefer this payment method. The profitability of the niche in the third quarter of 2022 was impressive — more than $8 billion.
Crypto operations are not just a way to conduct financial transactions. These are also:
information security guarantee;
fast money transfers;
profitable investments, etc.
When introducing this payment method in an online casino, an entrepreneur gets the opportunity to expand the potential audience significantly. Bitcoin and other digital currencies are in demand all over the world. The creation of a crypto wallet takes a matter of minutes. As a rule, transactions are performed instantly. No commission is charged.
Formation of Local Gaming Laws
Entertainment activities in many countries are still not properly regulated. As a result, the shadow sector is developing and states are losing huge amounts of potential income. That is why many markets (the US, Sweden, Germany, the Netherlands, and others) have begun the process of legalising the gaming industry in previous years. This trend will continue into 2023.
The introduction of gaming legislation in a local market will allow operators to receive the following benefits:
the cooperation with official content distributors;
the connection of international payment instruments;
improved conditions for promoting projects;
the increase in the loyalty of the target audience.
Gamification
Find out what trends will be relevant in this direction:
Implementation of Innovative Technologies
Gaming content will continue to improve. Developers will boldly experiment with current methods to perfect and diversify entertainment products. VR and AR tools, as well as innovative payment methods, will become the trend of 2023.
Operators will pay attention to such nuances:
Gaming portfolio expansion

More up-to-date entertainment solutions will allow operators to attract new users and retain loyal customers.

This will positively affect the profitability of gambling sites

Fresh money transfer tools

A wide range of payment methods will provide the most convenient conditions for making financial operations in online casinos and betting portals

The concern for consumers' health

VR and AR games will make players move more by performing various dynamic tasks: laps, claps, etc.

This will help to make posture better and improve the well-being of users in general
In 2023, operators will focus on cash rewards as one of the main marketing tools.
The opportunity to win a big prize always attracts potential players. The larger the jackpot amount, the better for the casino. In order not to risk finances, an entrepreneur can work with an accumulative system for the formation of a prize fund. With this approach, players' bets are used to pay out jackpots.
Bonus and loyalty programs will continue to be one of the main methods of attracting and retaining an audience in 2023.
Operators will focus on the following types of rewards:
welcome bonuses;
cashback;
points for the first deposit, and others.
To make the interaction of punters with gaming sites more efficient, entrepreneurs will offer them to complete a quest, play a gamble round, and perform other actions to get additional coins or real money.
Security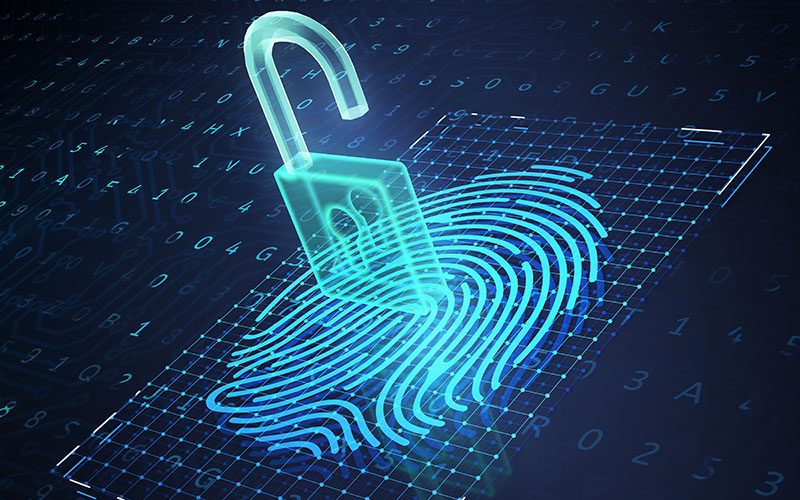 Find out what methods of protecting users and gambling resources will be a priority in 2023:
Responsible Gaming
Keeping players safe and preventing ludomania is a top task for operators.
According to statistics, the percentage of problem players has decreased by almost 4% over the past 2 years due to the effective implementation of responsible gaming principles.
The goals of operators are as follows:
the prevention of ludomania;
dealing with problem players;
the improvement of payment methods' security;
responsible approach to the development of marketing strategies, and others.
User Data Protection
In the modern world, cyber fraud has gained new momentum. Therefore, people are seriously worried about the security of their data.
The main tasks of operators to gain the trust of the audience are as follows:
The creation of transparent conditions. Players should know for what purpose an online casino collects their data. Users must be 100% sure that their personal information will not fall into the hands of third parties.
Consumer rights protection. Records about players should be provided by them voluntarily. Deception and manipulation to obtain valuable data are taboo for respected operators.
The improvement of gaming legislation. Regulators are constantly amending laws to limit the opportunities for online scammers to conduct their criminal activities.
Simplified User Verification
Filling out lengthy identity check forms and the need to take photos of documents has often scared off many potential online casino customers. Innovative technologies make it possible to verify users as quickly and simply as possible.
Facial recognition or fingerprint scanning let players register on a gaming site quickly and protect their accounts.
It should be noted that this method is not in wide demand yet. Not all clients have gadgets with built-in biometric recognition functions. In addition, the technology itself is far from perfect. However, the tendency will continue to develop in 2023. In the next few years, more online projects will choose this quick and easy way to verify users.
Advanced Customer Identification
To avoid the possibility of financial fraud, money laundering, and other threats, operators carefully analyse the behavioural characteristics of players and their financial activity. Managers also compare customer data with blacklists provided by regulatory authorities.
To ensure the reliable protection of casinos and betting sites from potential intruders, it is necessary to use high-quality analytical software. It will generate automatic reporting and identify risky visitors. If additional verification is necessary, the employees of an online establishment will carefully examine the documents and personal data of dubious customers.
The Main Things about the Trends of the Entertainment Industry in 2023
The gambling business will continue to develop actively and bring decent income to operators.
The key tendencies in the gaming field this year will relate to the following areas:
operations in online projects;
player behaviour;
payments and licensing;
gamification methods;
the security of entertainment resources.
If you want to know about the latest trends in the gaming industry, please
contact
2WinPower managers. They will provide you with valuable information and help make your internet business more up-to-date and lucrative.
Order top entertainment software, payment tools, marketing promotion, as well as other products and services, from our team.