Today, the term "generation of the 2000s", referring to young people aged 18-35, is often mentioned in the news. Many of them have only recently graduated from school and entered the labour market. Although their financial situation sometimes differs significantly, researches point to a number of common features: technological advancement, openness to new experiences, love of entertainments and thrills.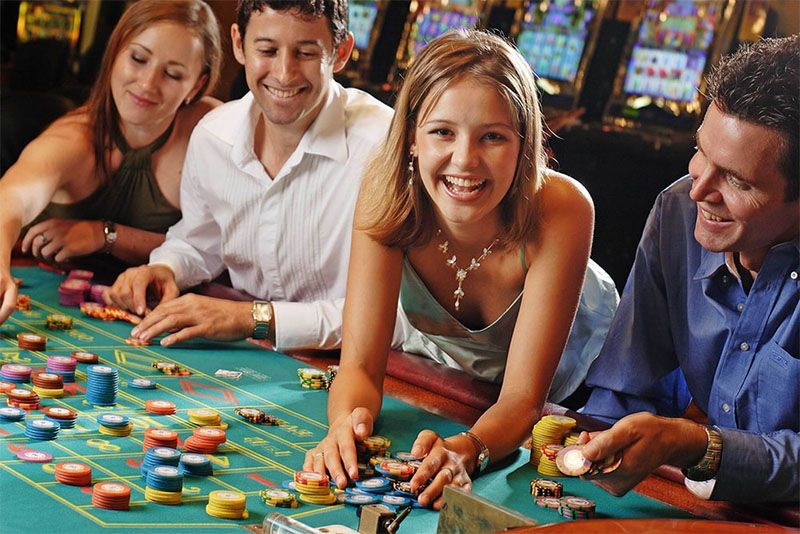 People of this generation want to get everything immediately, not to wait and save money for later. They are also emotional and impulsive, which means that they can easily become interested in worthy products.
Thus, our generation is promising for the manufacturers, because theoretically, it is able to buy anything. Therefore, almost every company that follows modern trends uses marketing strategies aimed at attracting this promising segment of buyers.
The casino is no exception. Young people pay the least attention to what brings these establishments the greatest profit, that is, to gambling.
The constant efforts of casino owners to please as many young people as possible have shown results. Now, one cannot even count them in gambling establishments. No matter what American casino we go to on a weekend or holiday, no matter what recreation area based on the casino we drop in on in the middle of the day and on any day of the week, most of the visitors will be people aged slightly over twenty.
The main reason they go there is to relax and have a good time. Very few people use casinos for gambling. Most often, such a visitor spends a few dollars on slot machines or $20 at the card table.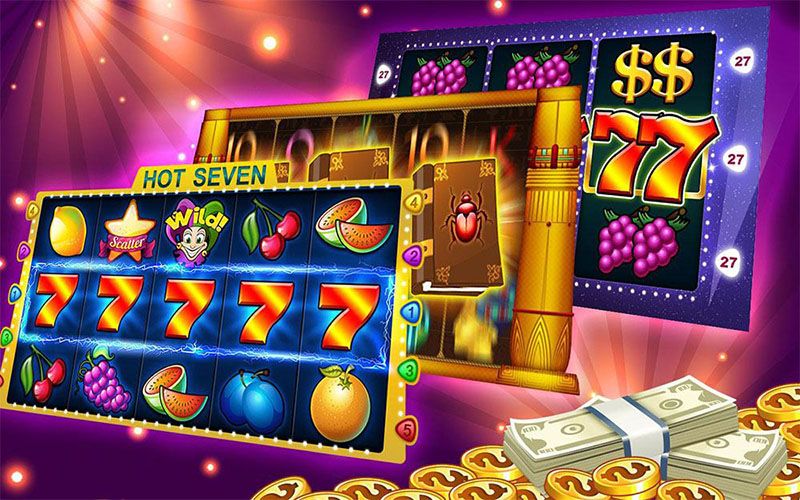 70% of our generation attend the casino with no more than $100 cash in pocket. Even participating in the games with the lowest bets (which on weekends and holidays are not valid for most desktop games), there is nothing to be done with a hundred dollars in the casino. Penny slot machines could be considered the best option unless there is something to be worried about. They can be played using several coins at the same time, which means there is a risk of losing a lot.
Modern youth (generation Y) in the casino spends money on meals, refreshments and interactive entertainments. When there is not enough cash, they just use their credit cards.
The question of why modern casino visitors stay away from gambling, and how the casino should react to this, was discussed at the East Coast Gaming Congress, which was held at the Harrah's Resort hotel in Atlantic City from 25 to 26 of May last year. There are many reasons why modern people do not lean toward gambling as casinos would like.
The youngest representatives of our age do not have the right to play legally (even if they wanted to) for technical reasons, as in many casinos the minimum age for gambling is 21 years. But the age group from 21 to 35 shows surprisingly little interest.
One obvious constraint is limited finances. Nowadays, a lot of those who are still in school or higher education institution, or recently graduated and do not have a stable income, or are in search of work. Some of them continue to live in their parents' house or maybe returned there back, someone rents a house with a neighbour to reduce costs.
But saving money for the future is not a priority for our generation. Whenever a person has cash, the first impulse is to spend it on something nice. It can be a dinner in a good restaurant, a drink for company, entertainments like a DJ show or dancing. And the idea of risking the same amount of money in cards and getting nothing in return attracts much less.
In addition, people of the zero generation have grown on the Internet and mobile devices, and the games they play on smartphones or tablets are very different from most casino machines.
According to Adam Steinberg, senior vice president of Spectrum Gaming Capital, sponsor of the conference, young players find video slots, in which everything depends solely on luck, quite boring. They prefer a competitive activity that provides the opportunity to show their skills and beat opponents.
Provide People with What They Want: More Restaurants, Clubs and Dizzying Entertainments
There are two points of view on how and to what extent a casino should operate in order to attract a new generation. Gambling establishments of Las Vegas practice their method — to give young visitors what they want.
If they want more restaurants, clubs, places for amusement or socializing, other new-fangled schticks that have nothing to do with gambling, such as parks, beaches and heavenly attractions — let them get it. Jim Mullen, CEO of MGM Resorts says: "Any money is also money".
This approach certainly shows results: with an increase in the total number of visitors, the average age of tourists in Vegas has decreased. According to a survey conducted in 2015, 35% of Las Vegas tourists were under the age of 40. Income from gambling has declined, while profits from other services (rental of premises, food, drinks, entertainments and shopping) have been steadily increasing.
Nowadays, the Strip looks very different than it was 10 years ago. Some of the most iconic establishments of classic Vegas, which could be visited by our parents, for instance, Stardust, Sahara or Riviera, no longer exists. But today, on this boulevard, there are new hotels, casinos and other establishments with changed names, which became only a small part of their transformations.
A quarter of a mile of boulevard consists entirely of real estate owned by Caesars Entertainment. Imperial Palace is one of the oldest casinos, which began to show its age. As a result, it was turned into a bright establishment called LINQ. Transformation, including the installation of the attraction of the High Roller from the LINQ Plaza (the world's highest Ferris wheel), at a cost of half a million dollars.
And the former Bill's Gambling Saloon was turned into an ultra-modern boutique hotel The Cromwell. The latter is more likely to attract guests with entertainments and locations Drai's Beach Club than gambling in a small casino hotel.
A little further South of the boulevard is the Beer Park bar, created by the joint efforts of Budweiser company, and the Paris Las Vegas hotel-casino, and placed on the roof of this hotel. Gambling is not provided there, but it is ideal for socializing with friends and new acquaintances at wooden tables and watching sports. There is also a bar, where you can enjoy food and drinks, with a beautiful view of the singing fountains.
In 2016, an open area called The Park appeared on the Strip, connecting NY-NY and Monte Carlo, two adjacent casino hotels from MGM Resorts, and providing convenient access to the new T-Mobile concert arena for 20,000 seats.
The Park is an area open to everyone who wants to relax, socialize, eat, have fun, but there are no slot machines or blackjack tables.
In addition to the grandiosity and high costs, all these projects are united by a shift in emphasis away from gambling. Instead, casinos are focused on other activities that not only help to diversify the range of their services but also attract a younger contingent.
Casinos in other cities, trying to increase the interest of young visitors, take a cue from Las Vegas. Observing the success of the strategy of Vegas gambling establishments (shift of emphasis from gambling and focus on non-gaming services), casinos in other US cities use the same action plan. New restaurants, bars and clubs are just an addition to gambling, while pool parties and active entertainments attract much more than slot machines and desktop games.
The introduction of new services and facilities to increase interest among young people is only a small part of what casino owners plan to do, as their main task is to make young people participate more actively in gambling. In order to do this, customers are offered new games, and the old ones are improved, based on the preferences of young people.
As our generation grew up in the age of the Internet and technology, casinos decided to add new slot games that would be of interest to this age group. Games were specifically created similar to those in which many young people once played. New slot machines with rich gameplay and grandiose ideas are not only much more elaborate and visually pleasant than traditional slot machines, but also more interactive.
Games with professionally implemented and high-quality graphics, as well as music, created based on films and famous TV shows, or with characters drawn from celebrities or several games, are very interesting to young people. Game of Thrones, Guns N'Roses, Big Bang Theory, Sphinx 3D, Cash Explosion, and Advantage Revolution quickly became some of the most popular casino games.
Among the things that are sure to arouse interest among young customers — slot machines and video games, where it is possible to use certain skills, as well as sports betting that requires a little imagination. In any case, such innovations must first be approved at the legal level before they can be offered to visitors.
However, some casinos are very effective in combining gambling and non-gaming services.
For instance, several gambling clubs in Vegas offer blackjack on the water, and visitors to the Pool After Dark casino hotel Harrah's Resort and Deck of the Golden Nugget hotel in Atlantic City have the opportunity to play blackjack outdoors, enjoying the performances of the best DJs.
In addition, according to a survey of marketing travel company MMGY Global 86%, young players prefer a casino that has a social gaming zone. For comparison, the latter is interesting only for 55% of older players. Resorts Casino Hotel in Atlantic City offers a separate lounge area for interactive games with comfortable sofas and huge screens. It is possible to play on a smartphone or tablet for those who prefer this format. Most visitors to the lounge zone are under 30 years old.
Another gaming lounge, which can gain great popularity among the younger generation is Encore Players Club of Wynn Las Vegas casino hotel. This ultra-luxury establishment is open at night from 8:00 till 4:00, and generally offers visitors a little bit of everything.
Among the huge range of services, there are traditional desktop games, such as blackjack, roulette and craps; sports betting; interactive tables with additional games for money or free; pool and shuffleboard. Also, customers can enjoy refreshments, a comfortable atmosphere, widescreen HD TVs and live DJ shows.
There is no specific formula that is guaranteed to bring young visitors to the casino and make them not only enjoy the hospitality and entertainments but also to participate in gambling. It is not enough just building restaurants and improving the night entertainment program. Games themselves should be interesting to the younger generation.
The Pechanga Hotel and Casino in Temecula, California (between San Diego and Los Angeles) is one of the finest examples of a successful targeted approach. The hotel, where there is no free space at night, has spent 285 million dollars on its expansion. In addition to new equipment, restaurants and recreational facilities, the changes have directly influenced the casino. Victor Roch, owner and editor of Pechanga.net, says, "Just give the people what they want."
Contact us: