The gambling field is a stable and promising area for investment. The market's capitalisation is estimated at $250 billion. This figure is constantly growing.
2WinPower
gives useful recommendations on how to create a successful
online casino
in 2023. Consider crucial nuances to open a legal and prosperous business.
Planning a Few Steps Ahead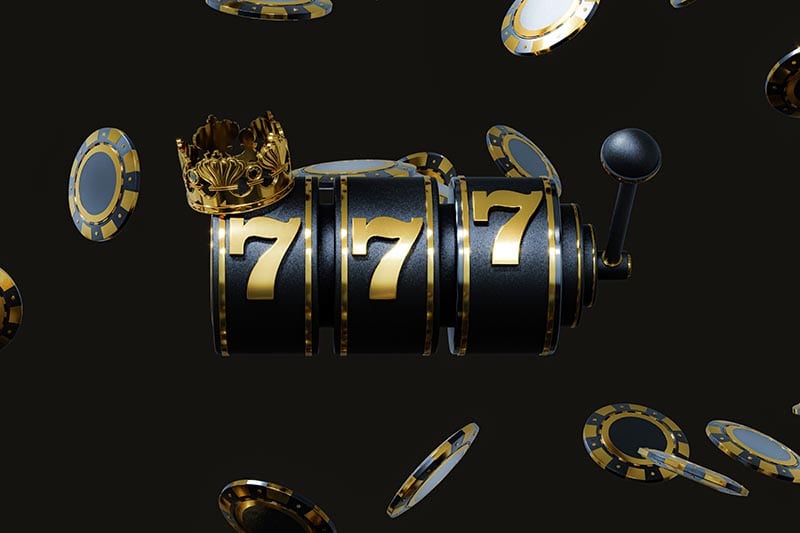 Any successful iGaming project starts with a detailed action plan. An operator should:
determine the target market;
obtain a licence in the chosen jurisdiction;
buy a casino platform and its components — games, security software, and management system;
order hosting services for a site, etc.
Successful planning is impossible without preparing a business plan. The document fixes the sequence of the entrepreneur's actions. This significantly speeds up the launch.
The business plan includes KPIs — performance metrics for online casinos. These are financial, labour, and hybrid parameters: conversion, ROI (return on investment), gross gambling revenue, and others. When comparing planned KPIs with real figures, it is possible to find out how accurately the entrepreneur is moving along the previously established business trajectory.
When creating an iGaming start-up's development plan, it is important to focus on the KPIs of key gambling markets. The largest countries with a well-developed gambling field are as follows:
the USA (the industry's capitalisation amounted to $119 million in 2022);
China ($70 million);
Japan ($50 million).
These markets are growing rapidly. They set a high standard for investors and entrepreneurs.
Obtaining a Prestigious Gambling Licence
The presence of permission is a sure sign that an online casino can and should be trusted. Before depositing on a gambling site, gamers always check the operator's licence. This is especially relevant when it comes to high rollers who play at higher limits.
The availability of a licence is beneficial for B2B suppliers planning to do business with an operator. These are providers of hosting services and payment solutions, game manufacturers, developers of gambling systems, and other participants in the gambling market.
Popular jurisdictions for launching iGaming start-ups in 2023:
The European state is characterised by a developed IT infrastructure, highly qualified personnel, and a loyal attitude of the authorities towards gambling activities.

Over 70% of European iGaming start-ups are registered in Malta. The government offers transparent licensing conditions, fast preparation of documentation, and minimal tax burden on businesses

This island in the Caribbean has been attracting investors from all over the world for more than 20 years. The country was the first to start issuing permits for the organisation of gambling and lottery projects.

The licence to operate a Bitcoin casino was also issued for the first time in Curacao. In 2017, a company from Lithuania received the document.

The Curacao government has announced major changes to licensing rules in 2023. The market is expected to become safer, more accessible, and profitable for potential investors

The Isle of Man

The jurisdiction is known for the loyal attitude of the authorities towards gambling, low taxes, and the simple launch of an iGaming start-up.

The Gambling Commission (GSC) has developed favourable working conditions for entrepreneurs. One licence gives access to all online games. It is allowed to accept bookmaker bets, manage online casinos, and organize tournaments

The jurisdiction offers temporary permits for licensees in other countries.

An entrepreneur can obtain a document under a simplified procedure and work in Alderney in a test mode. The trial period lasts 59 calendar days. After that, it is required to apply for a full licence

It is beneficial to start an online casino in Gibraltar because it is subject to minimal taxes. The operator pays only 1% of GGR (Gross Gaming Revenue).

There are no taxes on dividends and withdrawn capital.

The permit is valid for 5 years
The launch of an iGaming start-up in an offshore zone is a popular option among investors. However, it is also worth considering other countries for the development of the gambling business.
In Germany, for example, online casinos have been allowed to operate in all federal states since 2023. In the United States, six states (New Jersey, Pennsylvania, West Virginia, Delaware, Michigan, and Nevada) have already legalised online casinos. The Thai authorities are also considering the legitimisation of the gambling field in 2023, given the rapid growth of the industry (especially the live niche) in the region.
Understanding the Needs of the Target Audience
These are men aged 18-35 with a stable above-average income. Gambling is a way to have fun for them. It is important to relax after a busy day at work for such people. Therefore, they are happy to place bets in casinos without fear of losing money.
Most often, the target audience plays at medium rates. However, good bonuses or seasonal promotions motivate gamers to bet higher. An excellent solution would be the organisation of a corporate tournament. Here, the feeling of rivalry and the desire to win at any cost are most pronounced. That is why gamblers are ready to make big bets.
Beginners playing at micro stakes are interesting for online casinos in the long run. In the first months after registration, users can spend small amounts on betі in the evenings without bringing profit to the operator.
Working with high rollers will improve the image indicators of an iGaming site. It is good if the casino is recommended by experienced players who understand the nuances of licensing or the rules for withdrawing prize money.
The Purchase of a Modern Casino Platform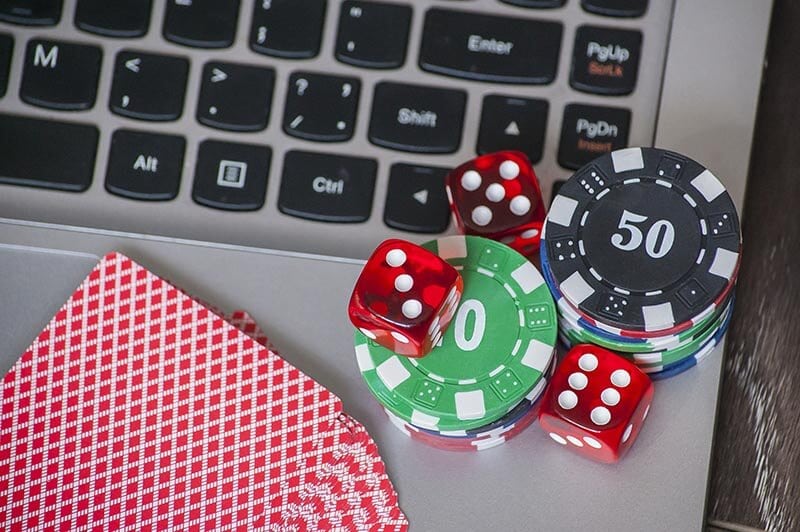 The entrepreneur can develop a gaming system independently. However, it is better to purchase ready-made software from a licenced provider.
The entrepreneur will receive a multi-tasking solution for a quick and smooth launch of an iGaming project. It is possible to customise selected services or adapt products to current business tasks at the request of the client.
The list of the crucial components of the casino platform in 2023 looks like this:
Gambling system. The backend is responsible for the performance and fault tolerance of the site. Therefore, increased technical requirements are put forward for it.
Entertainment content. The more games on the portal, the better the chances of attracting solvent traffic. Traditionally, gamers pay attention to content from well-known iGaming brands: Microgaming, NetEnt, Amatic, Pragmatic Play, Playtech, and others. Do not forget about young studios. They offer innovative games to suit any taste. These are cluster slots, Megaways machines, and arcades.
Payment system. It is responsible for accepting deposits, accruing bonuses, and paying-out prize money. Modern services support multicurrency transfers. Besides, they are characterised by high transaction speed and minimal commissions.
Security software. The protection system detects and blocks hacker attacks, phishing, spyware, and Trojans. In addition, the software often contains modules for client verification. The identification is based on the player's data, documents, biometrics, and geolocation.
CRM. This is a built-in module for generating reports and monitoring the actions of players. The program analyses user preferences. Based on them, it creates customised solutions (games, bonuses, promotions, etc.) for each category. The CRM system simplifies settlements with B2B partners (hosting providers, software vendors, and affiliates).
The Creation of an Effective Engagement Strategy
The bonus program should be flexible and diversified. It has to consider the preferences of the target audience and give a real result in attracting and retaining potential clients.
In 2023, the following types of rewards will be in demand:
Welcome bonuses

These are points for registering and making the first deposit. To withdraw a bonus, a gamer needs to make bets in a casino several times. Bonuses without wagering are also gaining popularity

Spin sessions

These are free or re-spins. They are awarded to a gamer during the play or while visiting a gambling site. Most often, the gambler gets 10-15 spins in a single session

Jackpot series

There are drawings with accumulative and fixed prize funds.

Jackpots are launched in an online casino or within several games from a particular provider. In the second case, the software manufacturer can partially cover pay-outs. This moment is negotiated when signing the contract

Multi-user solutions

These are tournaments, achievement races, leaderboards, mini-quests, and other activities aimed at several gamers. Multi-user solutions are focused on attracting the masses. Therefore, they affect an operator's revenue growth positively
The Use of In-Demand Affiliate Services
The popularity of partner marketing is growing from year to year. Its advantages lie in a clear and understandable promotion strategy, measurable results, and low cost compared to other methods of iGaming platform promotion.
The nuances of collaboration with affiliates in 2023 are as follows:
The operator outsources the work on attracting Internet traffic to individuals or companies.
The stages of interaction are prescribed in a bilateral agreement. These are target audience parameters, planned financial indicators (conversion, lead cost, etc.), remuneration scheme, and other characteristics.
Affiliates receive rewards for their work. It can be a fixed amount (the CPA model) or a percentage of the operator's profit (the RevShare approach).
The operator's benefit is the growth of solvent traffic. It subsequently turns into regular players.
The Creation of an Attractive Site Design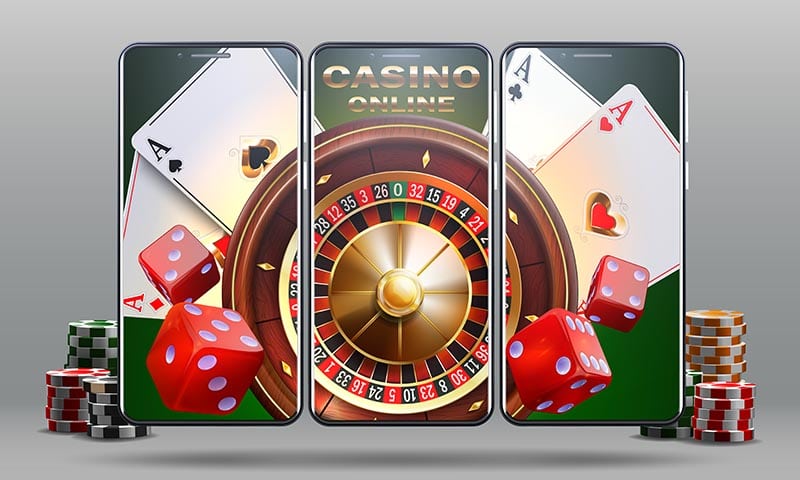 Visualisation is an important step in creating a gambling site. The design should be memorable and evoke positive emotions in the audience.
Developers pay attention to the following parameters:
colour scheme;
dominant shades;
the size of banners and buttons, as well as their location, and other characteristics.
It is good when modern gamification elements are used in the design. These can be pop-ups and banners, various ratings, virtual badges, etc.
The Addition of New Payment Services
Gamers prefer payments in digital currency. They appreciate its anonymity, high transaction speed, and minimal commissions. In addition, playing in a Bitcoin casino implies a wide range of wagers. It is possible to bet both 5 BTC and 0.00001 BTC.
Despite the decentralised nature of blockchain, opening a crypto casino requires a licence. You can get permission in Malta, Curacao, Costa Rica, and other countries with legalised gambling.
The Main Things about Launching Modern iGaming Start-Ups in 2023
Online casinos are a promising area for investment.
To create a profitable gambling business, an entrepreneur needs to obtain a licence. The most advantageous option is working with an offshore permit. Malta, Curacao, Alderney, Gibraltar, and other jurisdictions attract operators with a transparent licensing procedure, low taxes, and long validity periods of documents.
Operators cannot do without full-fledged casino software. These are a platform, games, payment module, and security tools. It is better to buy programs from a trusted supplier with a good reputation.
In 2023, the strategy for attracting Internet traffic plays a critical role. It is important to determine the target audience and launch an interesting bonus program. You can also attract gamers through affiliate marketing collaborating on the CPA model or the RevShare scheme.
Entrust the development of a promising iGaming start-up to the
2WinPower
studio. We will create a reliable and secure site with an attractive design and a huge
game catalogue
for you.
2WinPower offers profitable gambling solutions: