Gaming is a promising direction for investment and business scaling. Stable capitalisation of the field is achieved thanks to the introduction of modern IT solutions — blockchain, NFT, and artificial intelligence.
The
2WinPower
company describes how technologies are changing the gambling area and what web entertainment projects will be in demand in 2023.
Artificial Intelligence for Improving the Gaming Experience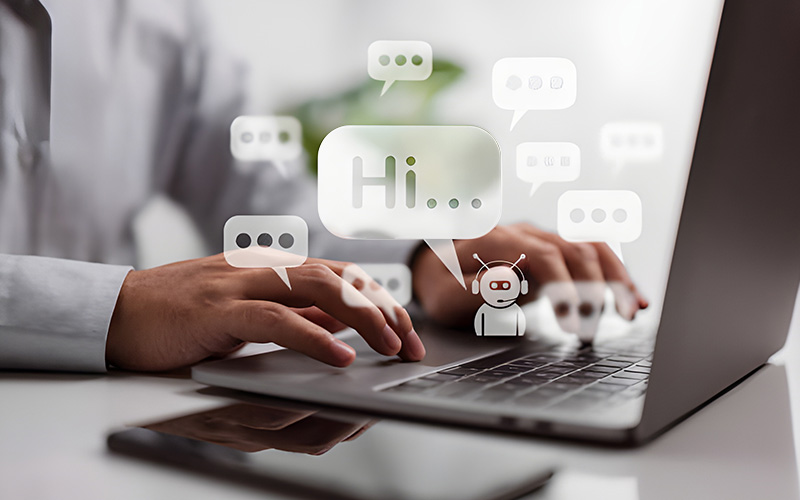 AI is the ability of machine programs to perform functions which are typical of the mind. The technology imitates human behaviour, collects and analyses huge arrays of data, remembers information, and learns based on received information and completed tasks.
AI is presented as a unique code. Then, it is built into computer systems and physical machines. Most often, such solutions are created based on the Python programming language. This is an open-source technology, available for any modifications.
The loyalty of the gambling business to AI technologies is continuously growing.
According to a survey by the McKinsey online publication, 56% of respondent companies used AI in at least one direction:
27% — to optimise operations (for example, checking the age of gamers or scanning a site for errors);
22% — to improve gambling products;
22% — to automate the work of call centres and support services.
According to analysts' forecasts, AI algorithms will be built into 79% of iGaming projects by 2028. These are online slots, bookmakers, lottery sites, etc.
58% of land-based casinos plan to use AI in one form or another. For example, this is the creation of robots that will completely or partially replace croupiers in halls.
Artificial Intelligence for Increasing the Safety of a Gambling Site
Let us consider the main areas of AI implementation:
Support for the legitimacy of transactions

Every day, online casinos are faced with thousands of transactions, which are even theoretically impossible to analyse without special software. AI systems come to the aid of the entrepreneur. They conduct an end-to-end check of each operation.

The focus is on the activities of minors or gamers with signs of gambling addiction. The program identifies each visitor to protect the entrepreneur from interacting with problem players.

AI is an integral part of the risk management module. The software analyses the endpoints of entry and exit of the funds' supply under international AML and FATF policies. Thanks to this, the gambling business is 100% protected from money laundering and terrorist financing

The improvement of site security

AI services instantly detect and block DDoS attacks, phishing files and utilities, attempts to hack a site, and obfuscation (changes in an online casino's code from the inside).

The use of artificial intelligence protects the internet portal from incompetent actions of employees (intentional ones or errors caused by the lack of knowledge). AI instantly detects atypical behaviour of personnel (administrator, call centre specialist, etc.) and blocks such a worker

Prompt identification of players

It is needed to support the legitimacy of casino operations, as well as to combat multi-accounting, the incorrect distribution of bonuses, and other abuses.

AI programs reveal hidden associations between seemingly unrelated accounts. This approach allows operators to remove scammers from the gaming process. As a result, honest users can continue to spin slot reels without any problems.

AI services imply the multi-factor identification of gamblers. As a rule, this is the analysis of personal data and scanned documents and verification of geolocation and biometrics (face recognition, fingerprints, etc.)
AI for Improving the Gaming Experience
The strength of artificial intelligence lies in the ability to process large data sets and recognise patterns based on the information received. Thanks to this, operators better understand customers, their interests and gaming preferences.
The AI-based platform functions according to the principle of the Netflix streaming service. It analyses the previous experience of gamblers and offers them personalised solutions. These are slots of a certain type (for example, fruit mixes or machines with a cluster structure of prize lines), bonuses, and invitations to participate in tournaments and seasonal promotions.
AI improves the user experience and motivates customers to stay longer on the gambling site. Thanks to this, the average check and the operator's profit increase.
AI for Creating Modern Casinos
Many iGaming projects are based on popular messengers — Telegram, WhatsApp, and Viber. Specialists use the advantages of social networks and artificial intelligence to launch new-generation digital casinos.
The gambling resource based on a messenger is another gaming platform by analogy with the desktop version or a mobile application. All 3 solutions have a common backend with a set of unified commands (acceptance of deposits, the launch of rounds, the accrual of bonuses, etc.).
Consider the advantages of messenger-based casinos:
The increase in the number of iGaming sites. Users can spin slot reels both in the traditional version of the portal and on social networks. The developers provide an instant transition from one interface window to another with the preservation of the history of bets and winnings and preferences for entertainment types, bonuses, and software manufacturers.
The improvement of service quality. A chatbot takes on many routine tasks. These are helping with registration and making the first deposit, informing about game novelties and current promotions, as well as solving problems with cashing out bonuses and withdrawing prizes. The load on the online casino's call centre is significantly reduced thanks to the use of a chatbot.
The attraction of the target audience. The promotion of a messenger-based iGaming project is targeted at users of social networks. The operator receives new solvent customers with minimal initial costs and without spending on auxiliary advertising channels (SEO marketing, SMM traffic, etc.).
The provision of a personalised experience. The AI program studies and analyses the preferences of clients and offers only those positions that will surely interest customers (slots, bonuses, content providers, tournaments, etc.).
How Leading Providers Use Artificial Intelligence
Let us consider well-known projects based on this technology:
The world's first AI casino is planned to be launched in the famous Singapore complex Resorts World Sentosa. Surveillance systems based on artificial intelligence will be placed in one of the halls of the entertainment centre. Cameras will be able to notice suspicious behaviour of people, as well as detect intruders and persons with gambling addiction. The project coordinator is the Chinese AI company SenseTime.
The Swedish provider Playtech introduced elements of machine learning into the company's assistant Ada. The module will be integrated into online casino systems, slots, and table games. The program can analyse user preferences, advise clients, identify fraudsters, and perform other tasks.
Neuron is a smart platform from the European provider BtoBet. The firm creates solutions for bookmakers and online casinos. Its proprietary AI solution analyses previously played rounds and offers clients units (slots, bonuses, bet variations, etc.) that will interest them.
The British Betting and Gambling Council (BGC) has provided a unique tool for the market — the Anonymous Player Awareness System module. The AI program will be built into land-based machines for recognising and blocking problematic customers. The solution is already installed in the equipment from Ladbrokes, William Hill, and Coral. In the future, the module will be available to other manufacturers of casino hardware and software.
Blockchain for Simplifying Mutual Settlements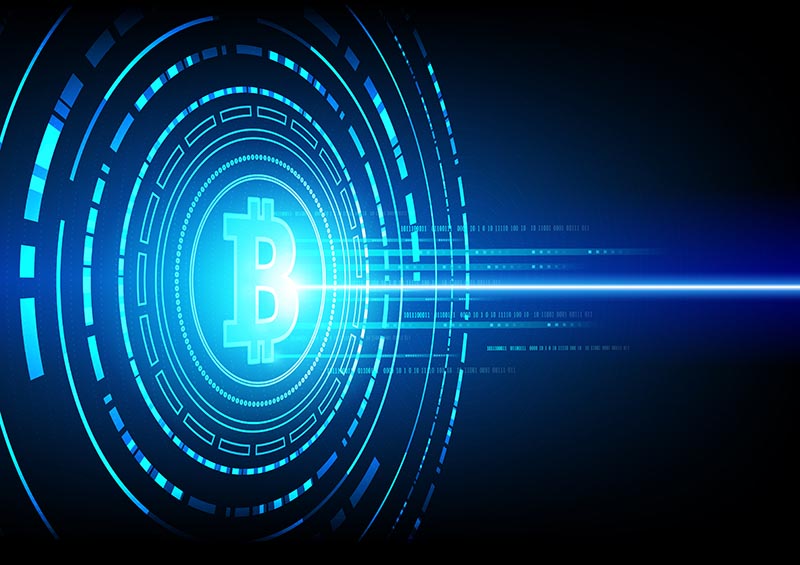 This is a peer-to-peer global network that consists of billions of interconnected cells. They contain information about transactions in cryptocurrency — completed and planned ones.
The data inside the links of the chain is reliably protected from hacking and substitution. Mathematical algorithms are responsible for this. Each digital unit has its encryption order. For Bitcoin, this is SHA-256. For Litecoin, it is Script, etc.
The use of blockchain is widespread in the gambling industry. 15% of operators are already working with Bitcoin. By 2025, this figure will double. According to Google Trends statistics, for the query "Bitcoin casino", the number of search requests increased by 3.5 times in 2022.
Blockchain as a Payment Method
Most often, cryptocurrency is used as a modern settlement tool. In many casinos, decentralised technology has completely or partially replaced fiat money transactions. Meanwhile, many operators are only testing the possibilities of digital assets.
The advantages of accepting payments in cryptocurrency are as follows:
High transaction speed

Money is transferred within 2–5 minutes. In some cases, the operation takes only a few seconds.

Such processes are quick due to the decentralised nature of blockchain. The movement of funds does not need to be coordinated with the state, banks, regulators, and other control bodies

Easy depositing and withdrawing

To conduct transactions, the player needs to create a Bitcoin (or any other cryptocurrency) digital wallet. The presence of such an account is also mandatory for the operator.

A BTC balance is linked to a gambling site and is used for receiving transfers and awarding prizes

The anonymity of operations

The system does not need the client's data, geolocation, and income level. Distributed ledger technology ensures fast transactions in incognito mode

Impeccable payment security

Safety is achieved through cryptography. Confidential information is ciphered using innovative mathematical algorithms. Data is even theoretically impossible to fake or delete

Minimum commissions

The reduced cost of transfers is achieved due to the decentralised nature of blockchain.

To replenish a gambling account or withdraw earned money, a gamer does not need to pay deductions to banks, financial systems, and other regulatory authorities
How Does a Bitcoin Casino Work?
The launch of a crypto platform is a popular use case for blockchain in the gambling industry.
Consider the key characteristics of the modern iGaming project:
The acceptance of bets in cryptocurrency. Most often, the platform works only with digital money — BTC, ETH, LTC, TRX, DOGE, and other tokens. It is also possible to accept fiat units, but then, the requirements for business licensing change.
Prize payout guarantee. The obligations to transfer money to the winner are written in smart contracts. Each game session has its digital document. At the end of the round, crypto funds are automatically transferred to the gamer's BTC wallet without the operator's intervention or approval.
Available casino statistics. Information about winners and losers, the sum of prize money paid out, and the frequency of (un)successful sessions is in the public domain. Anyone can get acquainted with the data and make sure of the honesty of a Bitcoin casino from personal experience.
Crypto Business: Licensing Procedure
Entrepreneurs may work only with digital money or accept bets in both crypto and fiat units. The second option will allow them to significantly increase the audience of iGaming sites without losing regular customers.
Obtaining a licence for a blockchain casino is not mandatory (if the platform accepts only cryptocurrency). However, the presence of permission will increase the trust of users and B2B partners. Players need to know that they are betting on a legal site and deposits and prize money are 100% protected.
Offshore zones are an obvious choice for obtaining a licence. They are characterised by loyal taxation, transparent rules for obtaining a document, and a long validity period (10–15 years).
In 2023, it is possible to launch a blockchain casino with a licence from the following offshore zones:
Curacao. The jurisdiction was the first in the world to start issuing permits for crypto projects (in 2017). In 2023, the island government announced major changes. The authorities plan to streamline exchange operations in cryptocurrency and connect all entrepreneurs to the goAML online monitoring system.
Malta. The European jurisdiction is the leader in the number of issued licences for accepting blockchain deposits. The country is characterised by minimal taxes, a well-developed IT infrastructure, and qualified personnel. The prestigious SiGMA exhibition is taking place in Malta. During the event, experts often discuss the impact of blockchain on the industry. Top providers present their developments (slots, platforms, bonus systems, and payment modules).
Costa Rica. The country issues no gambling licences. However, it does not prohibit the activities of operators. Entrepreneurs need to register a company in the country and sign an agreement not to accept bets from the local population.
European countries are also working on writing laws regarding blockchain operations:
Estonia was one of the first in the EU to introduce crypto regulation. The state is one of the most popular options for registering blockchain companies and developing crypto businesses. Estonia issues 2 types of permits: for exchange transactions and storage of digital assets. The state is famous for its friendly attitude towards digital currency, low taxes, and transparent licensing.
The United Kingdom has created favourable conditions for blockchain gambling. The advantages of working in the UK are clear regulation, a progressive taxation scale, and a high level of income among the population.
Lithuania is an important hub for blockchain operations. To obtain a licence, entrepreneurs should introduce customer identification and AML procedures. The government issues 2 types of permits — for the exchange of virtual assets and custodial wallet services.
The Development of Crypto Games
Entertainment content is created based on decentralised DDaF applications. Blockchain is used as an algorithmic base, to determine the winners randomly and pay out prizes according to smart contracts.
Bets are accepted in cryptocurrency. It is possible to work only with Bitcoin or several digital units.
The benefits of creating blockchain games are as follows:
Access to advanced mechanics. Producers can release traditional 5-reel or cluster slots, multiplayer fishing games, and crash content. Play-to-Earn solutions are very popular. Users participate (enjoy tournaments, collect items) and get good profits.
No certification requirements. Blockchain software is considered secure by default, following the principles of provably fair results. The results of the sessions cannot be faked. The prize money is automatically transferred to the winner.
The lack of regulation. The development and sale of content do not require the consent of third parties, whether it be a gambling commission, a banking institution or a platform owner.
The most popular among crypto games are crash entertainment titles that:
support multi-user mode;
guarantee honest results;
contain many side bets.
Gamblers like instant outcomes, as well as the opportunity to play with micro and macro bids.
NFT for fast ROI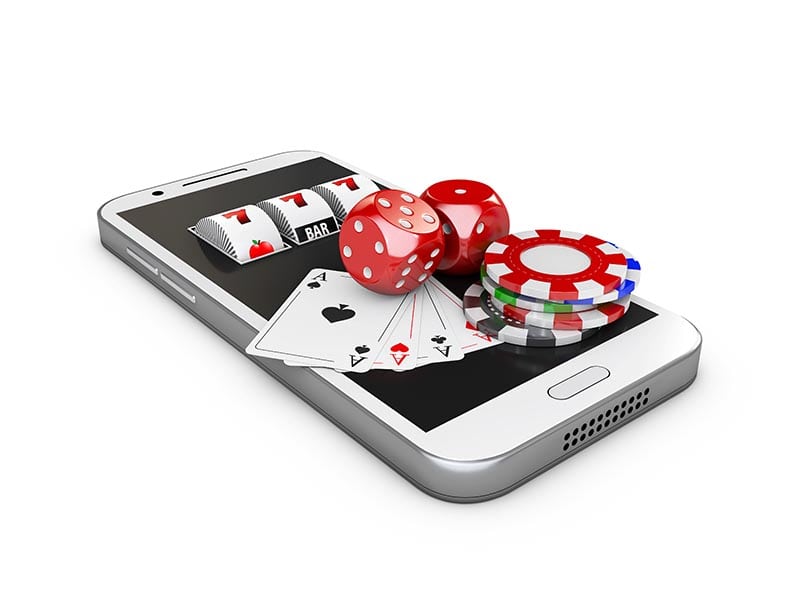 Like digital money, non-fungible tokens are built based on blockchain. However, unlike cryptocurrencies, they are unique.
There are no 2 identical NFTs in the virtual space. Each object is original (due to a special digital signature). Its value for investors lies in this feature.
In gambling, NFTs are used in such areas:
games (slots, arcades, card titles, and dice);
personages and chips;
functions of protagonists;
artefacts (clothes, weapons, and other items);
game interface elements (drawn house, car, tree, etc.), avatars;
access to premium levels;
elements of the bonus program.
The owner of a particular NFT is fixed in a smart contract. After the transfer (sale, exchange, etc.) of the object, a line about the new owner appears in the virtual document. For this reason, non-fungible tokens are often compared to copyright in everyday life.
The Launch of a Profitable NFT Casino
Innovative gambling sites attract gamblers for many reasons:
anonymous access from anywhere in the world;
guarantees of fair game and payment of prize money;
unique multiplayer NFT slots;
simple depositing and withdrawing;
wide range of bets;
innovative 3D graphics.
NFT casinos are universal platforms for exchange operations with non-fungible tokens. It is also possible to buy and donate these assets on specialised exchanges.
Along with cryptocurrencies (Bitcoin, Litecoin, Ethereum, etc.), NFTs are used as a financial tool. In this case, the prize money is usually paid out in BTC. Bonuses are accrued in non-fungible tokens.
The launch of an NFT casino is a promising direction for investment. Entrepreneurs make money by accepting bets from users (GGR — Gross Gaming Revenue) and increasing the value of NFTs.
This is a digital space created following real prototypes. It is based on VR and AR, blockchain, NTFs, and other technologies.
The metaverse is being developed by leading Fintech companies: Google, Meta, and Apple. According to the forecasts of the online media IZEA Worldwide, the size of the gaming market within the metaverse will exceed $758.6 billion by 2026.
In the digital universe, it is possible to build and sell buildings, collect unique items, hold contests and training, play, etc. Metaverse allows studios to create original casino content that has no analogues in the real world. Fintech companies are working to streamline ownership of each NFT and trade in valuable assets.
The Main Things about Popular Gambling Technologies in 2023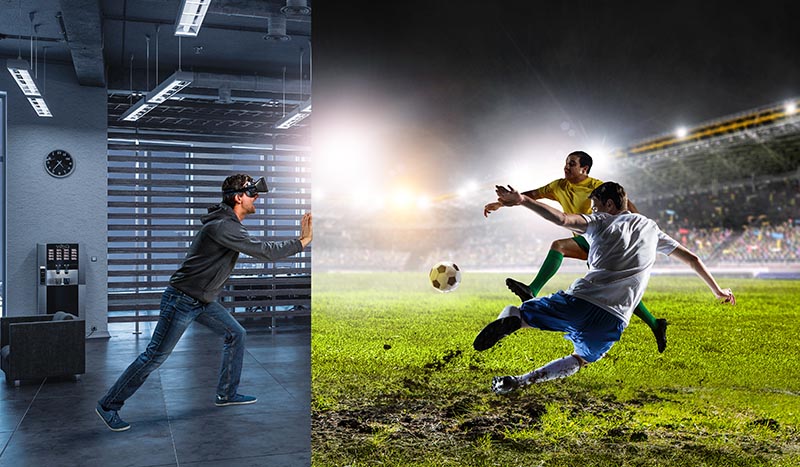 The rapid growth of the gaming field is associated with the introduction of modern IT solutions.
Artificial intelligence improves customer experience, increases the security of a gambling site, and optimises the work of the tech support service. The AI platform works similarly to the Netflix streaming service. The system analyses the preferences of punters and offers them suitable content (games, tournaments, bonuses, etc.).
Cryptocurrency is used as a settlement method, which improves a casino's payment policy and attracts new gamblers to the site. Blockchain is utilised to develop unique games — slots, fishing titles, and crash entertainment solutions.
Investing in NFTs is a great way to keep and grow your savings. Most often, non-fungible tokens are added to bonus programs of gambling sites, providing a unique user experience.
It is worth buying a profitable iGaming start-up at the
2WinPower studio
. We implement projects of any complexity and help with creating a
business plan
,
developing HTML5 slots
,
licensing
, and
promoting sites
.
2WinPower offers highly profitable solutions: