A gaming project cannot operate correctly without a reliable security system. Moreover, the profitability of a start-up is also in question, given the activity and complexity of fraudulent schemes for money laundering and stealing confidential information.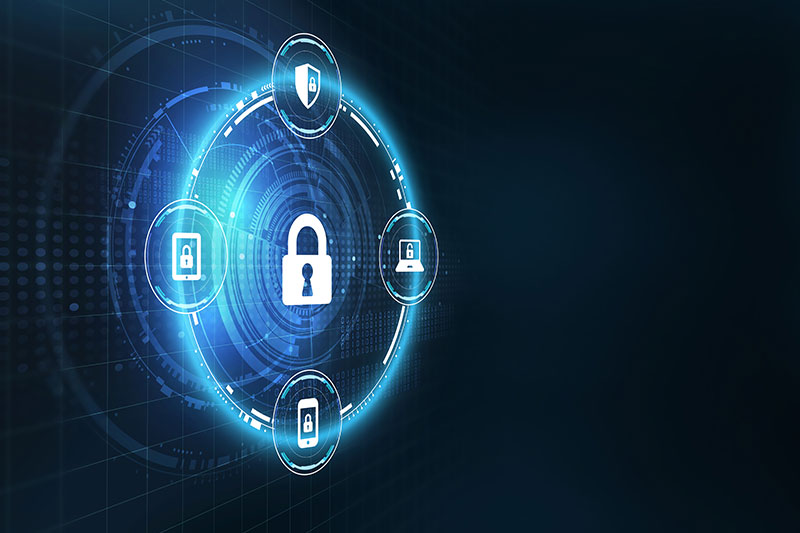 To avoid this situation, pay attention to casino security software from Yoti. You can buy the product from 2WinPower.
Interesting Facts about the Brand
Yoti is a famous English company specialising in creating effective software for business security.
The manufacturer focuses on customers working in online space. The brand's software is very popular in such areas as electronic commerce, telecommunications services, insurance, marketing, the financial sector, and the gambling industry.
The developer is known for releasing innovative technologies to support electronic digital signatures. They can be bought separately or ordered as a structural element of the software.
The company applies the latest technological inventions and modern encryption tools to protect the digital signature of an enterprise from illegal interference by third parties as much as possible.
As for the iGaming direction, the developer presents really high-quality Yoti casino protection software in its catalogue. The product is certified by leading laboratories in the world. For example, casino security software from Yoti is approved by the international system SOC2 (System and Organization Control). According to it, the product is considered the most effective and reliable solution for business.
The main office of the brand is located in London (UK). The solutions are supplied mainly to European markets. However, products of the brand are well known in Japan, South Korea, China, as well as in the countries of the North American continent.
As already mentioned, Yoti casino fraud protection is one of the priority areas of the British company's activities. The turnkey solution has a lot of advantages.
Let us consider some of them:
Fast response. The iGaming field is growing rapidly. At the same time, new ways of fraud are developing too. To guarantee the perfect casino security, Yoti monitors all changes closely and makes the necessary adjustments to the software functionality immediately.
Adaptability. Changes can be associated not only with the actions of attackers but also with innovations in the work of a gaming platform itself. Entering foreign markets is a good example here. In this case, the activity of the gambling resource in terms of security should be reviewed and adjusted. ID verification for casinos from Yoti will allow you to make additional changes in the shortest possible time.
Complexity. The software is designed to identify and eliminate threats in all business processes taking place within an online casino. Both built-in payment modules and ID verification for casinos from Yoti are subject to careful analysis.
Instant integration. It is not necessary to change the source code of a working resource to connect Yoti software to protect the casino. The installation process is very fast and simple due to the built-in API integration. The software solutions can be integrated into a slot machine website, application, terminal, or other product with little effort.
Simple management. Each operator can cope with administering the software. No special knowledge or skills are required. The supplier has provided convenient and intuitive control tools, as well as lots of good filters and settings. In case of difficulties, a client can always contact the technical support service. It works in a round-the-clock mode.
Security and Fraud: The Essential Characteristics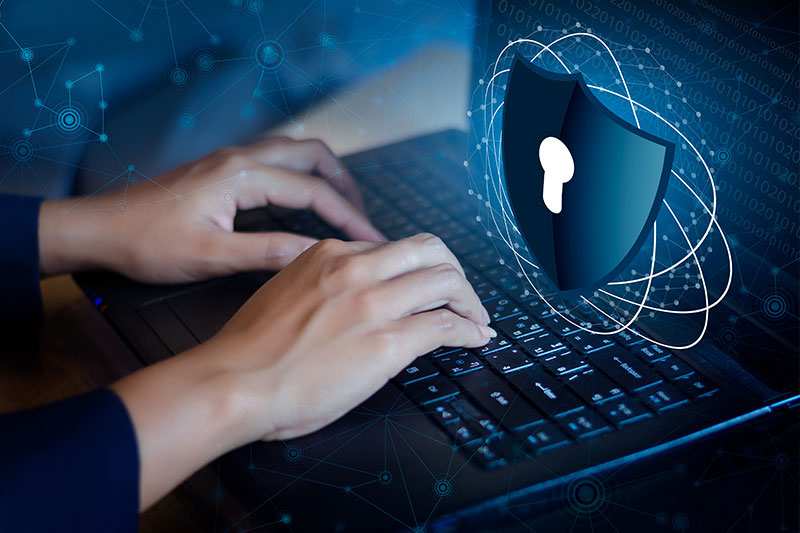 Casino fraud protection Yoti is a multi-tasking product that can identify potential threats at all stages of a gambling website's operation.
The software is characterised by the following functions:
An effective fight against multi-accounting. Many users prefer to play games from multiple accounts to gain a particular advantage in tournaments. Such situations should be suppressed by an operator. Otherwise, other users will leave such an online casino. It can be fraught with substantial reputational and financial losses for the business owner.
Prevention of advertising abuse. Most often, such actions are associated with a welcome bonus or the first tournament. Fraudsters use "armies" of bots to obtain monetary rewards.
Protection against malicious code. The system can protect your resource from viruses, spam, phishing programs, trojans, and other types of dangerous code. The goal of fraudsters is to make a gambling platform partially or entirely unworkable.
Combating theft of intellectual property, piracy, reverse engineering. Such actions often testify to unfair competition within the industry. Attackers are trying to steal unique developments of operators, gain access to financial assets and user databases.
Gamers' age monitoring. The participation of minors in gambling activities is a gross violation of the law in almost all civilised countries. It entails penalties and even the loss of a license in some cases. You should connect the verification for casinos from Yoti to avoid such situations.
Thus, the software can solve a whole range of tasks related to the security of a business project and its activities in the legal field. The entire system works clearly and smoothly. This is an excellent opportunity to focus on some strategic things for operators (business planning and expanding).
Peculiarities of the Software for Gaming Projects
ID verification for casinos from Yoti lies at the heart of the company's software. It has the following characteristics:
Characteristic

Description

Innovative tools

The brand's products check all visitors using a combination of the world's leading technologies and the knowledge of experienced security professionals. The goal of the developer is to reduce the risk of fraud for the gambling business.

The following IT tools are used in the development process: SDK plug-ins, firewalls, optical recognition systems (NFC), cryptography and encryption services (AES and TwoFish), as well as other modern techniques

Minimum information

To guarantee casino security, Yoti employs a data minimisation approach. Only the necessary information is requested from a client, but not all of his or her personal data.

Users feel safer when providing less amount of data during transactions

Complete privacy

Any information shared by customers with the gambling platform is securely encrypted.

The systems are designed to protect information about users and prevent its sale to third parties for marketing or other purposes
The brand cooperates with political advisers, analysis centres, large businesses, and humanitarian organizations to make Yoti casino fraud protection better and more progressive.
The Main Benefits of Yoti Casino ID Verification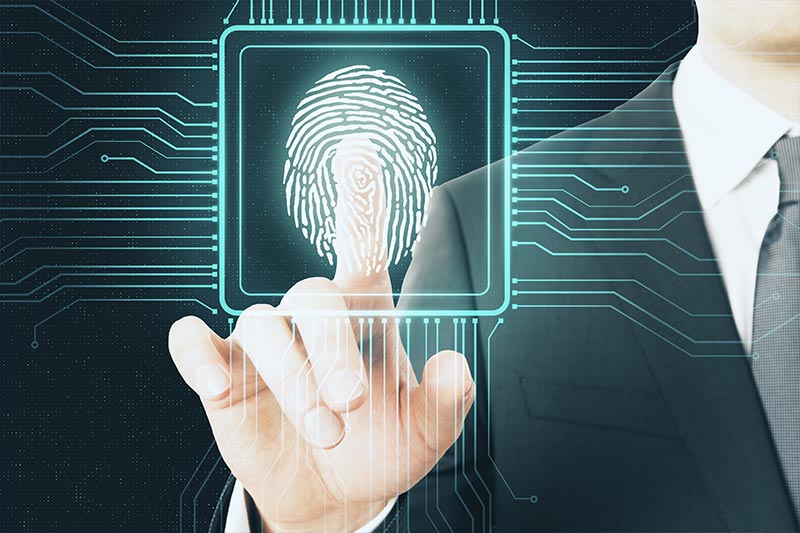 To improve casino security, Yoti offers multi-level user identification. An operator can activate all levels at once or use only one of the presented authentication methods:
Multi-factor biometric authentication. The method is based on the innovative biometric face-matching technology. According to experts, this approach is more reliable than identification based on SMS and voice notifications. Even if fraudsters use a client's mobile device, they will not be able to enter a gaming website and withdraw money.
Age verification. This is an additional check of clients' age. It is based on artificial intelligence technology and scanning of a user's documents. The company has achieved impressive results in this direction. The brand's software gained a prestigious BBFC certificate.
Identity verification. This type of authentication provides a detailed analysis of a gamer's documents for their authenticity. ID cards, driver's licenses, utility or rental bills are taken into account.
You can connect the verification for casinos from Yoti easily because the module is available as part of the main software.
The system provides all customers of gambling platforms a convenient way to prove their identity or age. Having processed more than six million requests, Yoti created a global database of reliable gamers. All of them can run a gaming application or visit a gambling website in seconds.
E-Signing Technology
The company offers to use the electronic signature service. This simple and flexible solution can speed up the workflow significantly and protect essential data from fraudsters.
Yoti provides all the necessary tools for fast checking and sending files using an electronic signature. It is enough to choose a simple one-click authentication and confirm your identity with the help of your signature.
E-Signing has several benefits:
Advantage

Description

Wide functionality

It is possible to add editable text fields, perform mass documentation mailing, configure the order of signing files, choose a way of placing a signature

User-friendly interface

You will need only a few minutes to set up and send documents. There is no need for additional training. Everything is as clear and transparent as possible

Reliability

Files are encrypted both in the path and in the storage.

The company complies with SOC2 requirements. Its products have passed manual hacker checking for conformity with strict security standards

Legal authenticity

Documents with electronic signature are accepted in court as a solid evidence base. E-signing complies with legal requirements of eIDAS and ESIGN Act standards to the full
Conclusion
The producer offers a vast range of solutions related to the security of gambling projects.
Operators can connect Yoti software to protect the casino or use innovative E-signing technology.
The developer has provided multi-level identification of users. The method makes it impossible to access the casino for fraudulent organizations.
The software is characterised by a well-thought-out structure, high adaptability, and simple integration with working gambling resources.
To learn more about Yoti and its products, contact the 2WinPower team:
Be careful! We noticed that cybercriminals are using the Skype account live:twowinpower to deceive our customers.
For security reasons, please enter only contact details published on the page https://2wpower.com/en/feedback
Our company is not responsible for the actions of persons using Skype live:twowinpower.