The modern gambling world is expanding by leaps and bounds. Various innovative solutions are penetrating the sphere day after day, completely changing the perception of certain aspects. Online gambling is flourishing particularly well now. With the advent of high technologies, a lot of operators have already created internet platforms alongside their land-based facilities. At the same time, more businessmen are eager to find out the most effective way to launch a new online gaming establishment from scratch.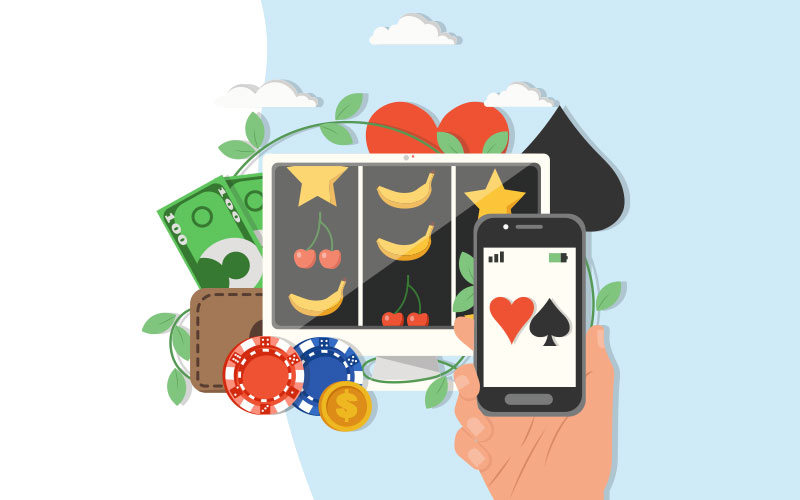 Today, the 2WinPower team wants to introduce a detailed guide to enable gaming managers and decision-makers to acquire the in-depth knowledge on how to start and run a successful online gaming facility or expand from the land-based venue. Proficient experts will discuss the key elements that influence market conditions and gaming peculiarities. The detailed layout will allow you to understand the importance of each organizational stage and how they impact the strategy and general profitability.
Casino Licensing
The first step that almost any self-respected business has to undergo is an official registration. In the world of gambling, it is particularly essential. An official registration provides you with a wide range of benefits, comparing to working black:
ability to collaborate with the most widely used banking facilities for organizing secured money-transferring operations;
legal installation of popular payment systems to ensure your clients have enough methods to deposit and withdraw money;
cooperation with the top-class software providers for setting up an immaculate gambling environment for your players;
a recognized international brand that will be able to compete with other representatives of the market;
the immense trust of your clients due to the reliability and obligations you take on yourself with licensing.
The first and, probably, the utmost question new operators are going to ask is where you can register your online gambling establishment. Indeed, not all countries around the world have available licensing services, so you are recommended to resort to proven jurisdictions that offer legal certification:
Alderney (licensing process — 3+ months; cost — $90,000)
Kahnawake (licensing process — 1+ months; cost — $40,000)
Gibraltar (licensing process — 6+ months; cost — $130,000)
Costa Rica (licensing process — 3+ months; cost — $15,000)
Malta (licensing process — 6+ months; cost — $17,000-$650,000)
Curacao (licensing process — 1+ months; cost — $5,000)
The Isle of Man (licensing process — 4+ months; cost — $35,000)
Casino Content Suppliers
When you set up a gambling platform, you need reliable games and administrative systems that will be working flawlessly to grant convenient pastime for your clients and coworkers. In general, we may divide the casino content suppliers into four categories:
| | | |
| --- | --- | --- |
| Supplier type | Description | Notable representatives |
| Online gaming providers | Game providers and studios who have established their business model and maximized growth in line with the boom of the inline gambling industry | NetEnt, Microgaming |
| Land-based gaming providers | Gaming content providers with popular titles from land-based casino and gaming venues, which have been made available online | Novomatic, IGT, Scientific Games, Aristocrat |
| Speciality content providers | Providers of live casino and lottery content that adapted local game variants, content for niche verticals | Evolution, Betgame.tv |
| Aggregators | Suppliers that provide access to dozens of content providers through a single integration and contract as well as offer a back-office and content management tools | Betconstruct, Slotegrator, Spin Games |
Sports Betting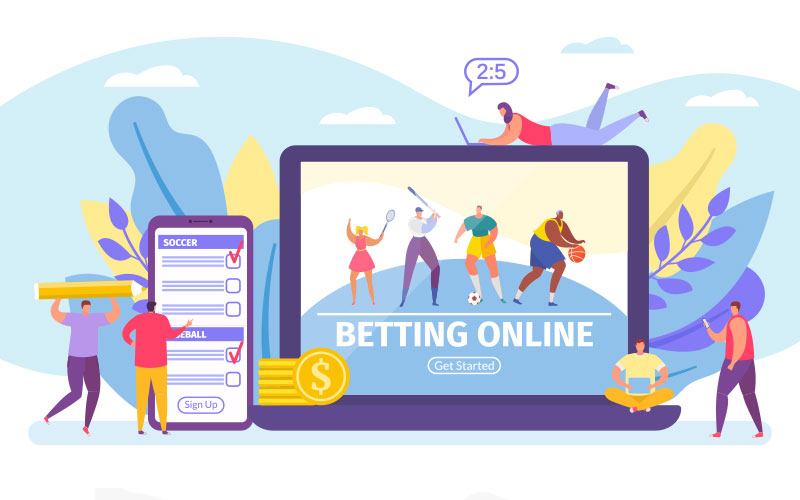 In addition to the core platform, which is responsible for the management of players' accounts and the website content, sports betting operators also rely on the following 4 elements that make up an offering.
Data
You need viable information to make sure that the process and the results are certified, not faked, and the game is played by the same rules.
Official data is obtained through providers.
The breadth and depth of their data, the speed, technology, and ease of implementation define the vendors.
It is always provided via a third party
Pricing
Most of the time, it is a matter of how risky you want to be.
The generation of odds that are offered to customers is based on algorithms, historical and comparative analysis, competitor comparison, or their combination.
two types of how the bets are offered — pre-match and live betting.
May be provided via a third party or managed in-house.
Risk and Liability
It is all about monitoring and assessing what kinds of players participate, the concentration of games, the probability of a scam.
Responsible for determining the type and value of customers for refining the prices according to the operator's exposure and risk tolerance, and for ensuring an optimized margin.
May be provided via a third party or managed in-house.
Streaming and Visualization
It provides the ability for your clients not only to bet but also to enjoy and experience the emotions from the live games.
Streaming of live sporting events.
It is often leveraged to increase live betting.
Also, it is often augmented by added data, visualizations, and virtualizations.
It is always provided via a third party.
Apart from betting, you may also focus on other popular gambling content, depending on your target audience.
Poker — a liquidity-based game, which may be operated as a stand-alone site, or as a part of the network, pooling liquidity from multiple poker sites or even jurisdictions.
Bingo — very similar to poker since providers of this community game can supply both network and stand-alone options. The supplier will also manage bingo rooms, limits, and chat promotions.
Providers usually manage tables, limits, promotions, and tournaments. However, some offer self-managed, fully customized options.
The US online gaming and marketing consultant expert mentions:
Here, for the most part (though with different variations) it is going to be operated on a liquidity basis. So, you will need as many players to come in and play different ranges and types of games, with different limits. Therefore, the idea is to get as many games at the same time, so there are enough offers.
If you are not a single huge platform owner, you are going to work on a network. It means the operators are going to send their players to the same environment to play against each other to enable the viability of this offering. Large operators are going to do it on their own. However, now that we are moving away from the global operation, this is a lot more challenging to upkeep.
With this in mind, if you are a new operator and want to offer poker services, you are going to plunge into the network that will do most of the management to run tournaments and promotions.
Payments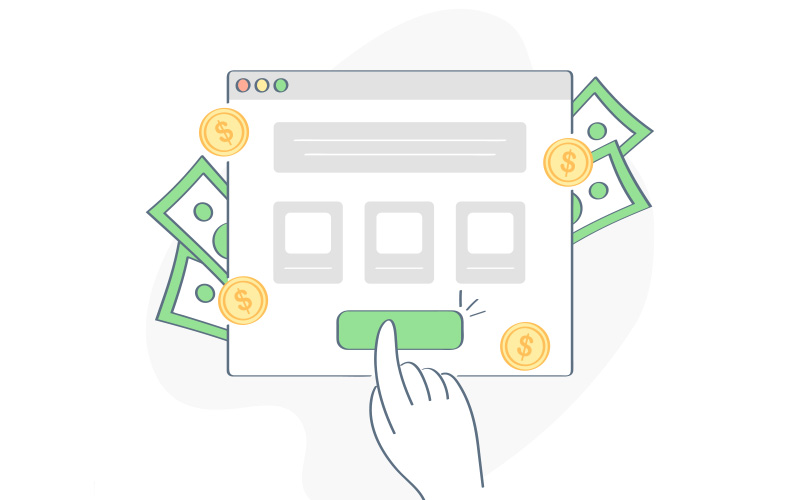 The one key aspect of gaming operations is the ability to process income payments and pay winning players.
You can have the best gaming content, the most reputable suppliers, but if you can not get the money out — you are out of business. Ideally, you will be offering a variety of methods, which will ensure an overall high acceptance rate,
— claims the CEO of American iGaming Solutions.
When selecting the payment methods that you will offer players, you need to balance between providing a great user experience and easy access to funds, protecting from risks, and complying with regulatory and anti-money-laundering requirements.
Payment options range from cash, bank transfers, and credit cards, to global and local e-wallets, and even include cryptocurrencies. You have to provide a great spread of different payment offers because some of your players will want to use specific methods, while others might want to use a different one.
You basically want to make it as easy as possible for them to get money onto the site and also pay them back. You do not want to confront the situation when you can accept a lot of money and then have problems processing money out. Let us have a look at the most popular payment methods currently available.
E-wallets
E-wallets have become particularly widely used among online gamblers. They offer fast deposits and withdrawals, provide a centralized funding option to many online casinos, cheaper transactions than traditional banks, and are discreet (Skrill, Neteller, PayPal, Trustly, etc.).
Credit cards
Credit card processing may seem like an instant transaction, but it actually includes several levels that an operator should be aware of:
customer — a person who wants to deposit money on your website;
merchant — a gambling platform that accepts card payments in return for its services;
payment processors — companies that process credit card transactions on behalf of merchants and their banks;
card networks — brands (Visa, MasterCard, Amex) that act as a clearinghouse for their cards;
issuing banks — financial institutions that issue cards through specialized networks.
Cryptocurrency
It has entered the gambling market relatively recently. It offered utterly new features that had not been available previously. The total anonymity of transactions guaranteed another layer of safety for the clients who were concerned about the possibility of having their money stolen. With Bitcoin being the most popular, some online gaming platforms focus exclusively on this payment method during their operation.
Marketing
Traditionally the marketing efforts are split into acquisition and retention. However, both are heavily dependent on each other, as well as on the product as a whole.
The CEO of American iGaming Solutions specifies:
Your marketing efforts are critical for driving users into the product, influencing their gaming activity and overall value, and ensuring your entertainment operations are profitable.
Acquisition — directing traffic to the product, which should result in new registrations (aka leads) and first-time depositors.
Retention — ensuring existing users return to the product, perform repeated deposits, and increase gameplay time, engagement, and wagering.
There is a direct relationship between the regulatory landscape and your acquisition through several marketing options.
Regulated markets mean more regulation — more marketing channels:
a healthier marketing mix for both online and land-based;
more expensive — higher investment and risk;
more marketing efforts help build brand awareness and trust.

At the same time, black markets underline that hardly any regulation means fewer marketing channels:
most marketing channels do not accept gambling ads or content;
strong dependency on affiliates and SEO;
primarily performance-based marketing.
Turnkey Solutions from 2WinPower Experts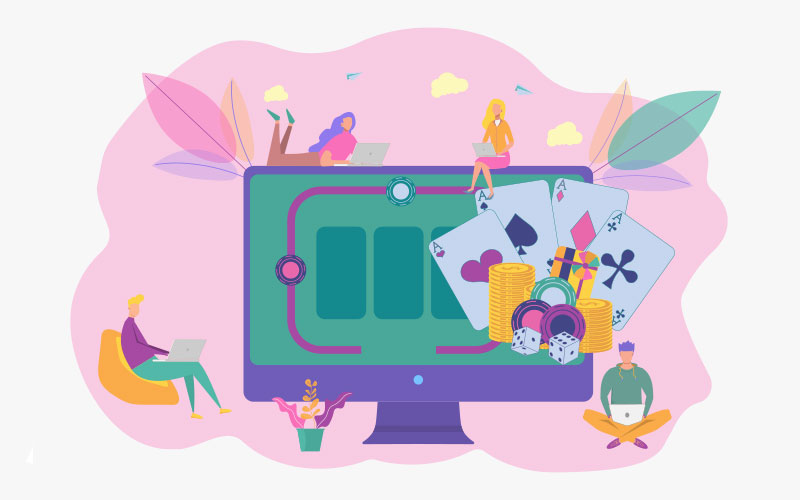 Information is key to the success of any business creation process. However, the theoretical background is just an essential component of a complete project. Another notion that is an integral part of future success is experience. The experts from 2WinPower have prepared a convenient turnkey business solution for every new gambling operator. If you understand that it may be complicated for you to set up everything by yourself, you are welcome to resort to professional help.
Proficient specialists from 2WinPower will ensure everything is organized at the highest level. Our team includes only the best consultants in legal expertise, software support, and marketing. There is no reason to worry about the end product. We have already launched several dozen similar casinos and left their operators thrilled with the result. Just contact our responsive support team if you have any further inquiries.
Contacts: