As we have concluded earlier, loyalty programs are mainly used to collect efficient data. With such incentives as points and their correct implementation, people would give away everything that you might need for your operational process. But where do you use that information?
2WinPower experts have prepared for you another extensive guide on mutual collaboration of loyalty programs and CRM systems. These two marketing tools are interrelated unbelievably closely for a good reason.
The Secret to a Successful Loyalty Program
Regardless of what loyalty program you do (a land-based or online), it is always necessary to communicate the requirements directly and clearly. A smart operator should lay down the reasons why a player should be happy joining the loyalty program.
Unfortunately, the average percentage of casino visitors that apply for loyalty programs is about 45%-50%. That is extremely low and means that an operator does something wrong that people just do not like. A knowledgeable marketing department of a gambling establishment should work towards raising this percentage to a minimum of 70%-75%.
So, communication and a clear understanding of what to do with points is a secret to a successful loyalty program. At the same time, points should be used to let rewards match with the right people.
Considering the neuromarketing classification that we have previously discussed, these are the relations of different groups to loyalty programs:
fun players find no interest in points at all (they can happen to visit a casino 2 times a year and gather no significant amount of points);
high-stakes gamblers also are not interested in points (they are affluent enough to buy themselves whatever is on the list of what to do with points);
time-on-device players appreciate loyalty points the most (they spend a considerable amount of time in casinos and have an extensive betting turnover).
However, a smart configuration of a loyalty program can utilize all types of players, even those who seem to have no benefit from it.
Points for Fun Players
Let us imagine that a gambler spends in total an hour playing slots, 12 spins per minute with $1 bet. His Total Wagering amount will be $720. The RTP of the machine is 94%. So, the House Edge from this amount will be $43.20. With 5% of hold in points, such a player receives only $2.16 (216) worth of points. Is there a way out?
For this group, a casino can offer an exclusive first-time-visitor cocktail. Or, it is also a nice idea to set up a Wheel of Fortune with 100 points per spin. The winning options can be promo credits for the next visits or a bottle of Champaign. Basically, an operator should try to develop a loyalty program in a way to extend these people's fun.
Points for High-Stakes Gamblers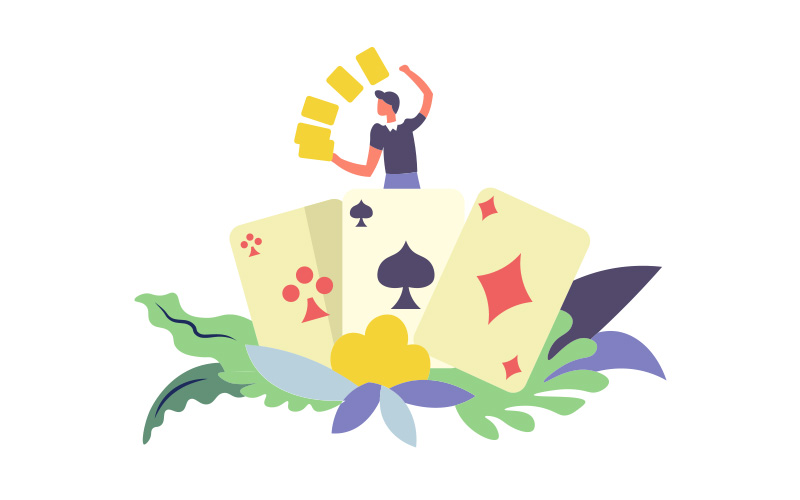 In most cases, points for these people are useless. They either never use them or misuse the promotions that are not intended for them. For example, a Wheel of Fortune that has a 400-point-cost spin and is intended for Fun players can be easily abused by High-stakes people who have hundreds of thousand points. As a result, Fun players get jealous and angry about how much gamblers win at this promotion and never come back.
One of the ways out is the already-mentioned Wheel of Fortune (Money Wheel in this case) that has a 5,000-cost spin with a guaranteed possibility to earn promotional credits for the next session. Another win-win option is to stop giving these people points at all. Instead, an operator should promote personal offers, usually with individual presents for such clients.
Points for Time-on-Device Players
The most valuable resource for time-on-device players is time. Therefore, it might be a beneficial idea to utilize the received points to extend their gaming process even more. Apart from that, it makes sense to reward gamblers who try to gather more points.
In order to dive even deeper, a smart operator can, for example, triple the value of points on a certain day of the week, during certain hours. It is a perfect way to fill attendance gaps in the middle of the week. Also, since time-on-device players spend a considerable amount of time in gambling establishments, they would love to spend their points on food and beverages.
The Appeal of Loyalty Programs
The bottom line of any loyalty program is gathering data. The more players use their personal cards to receive points, the more you know about them and the better you can influence them. Therefore, start giving those players who share more contact details with you more points.
A great example of the efficient implication of the data-gathering process is the recent situation with a COVID-19 pandemic. Casinos were unable to host players. However, those gamblers who had previously shared their personal details still received offers and bonuses from establishments (invitations to online performances, discounts on merchandise, online casino offers, etc.).
It is a stereotypical belief that few people would want casinos to bother them during their everyday life. And that is partially true in case operators impose subscriptions and obligatory mentioning of personal details. Smart casino owners would introduce this step in a way that gamblers would want to specify their info by themselves. How is it even possible? It is all about the perks and incentives of loyalty programs.
Utilizing Data with Customer Relationship Management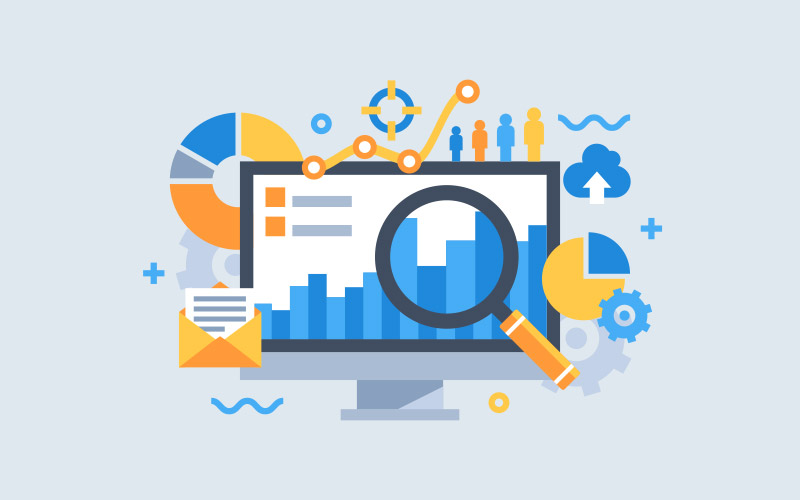 So, the ultimate question about CRM — why do we need it? From a marketing perspective compared to other industries, gambling operators know very little about their guests.
Basically, all the information that operators can gather from the surface of their operational process is:
how many players gambled today;
who gambled today;
how much of them played slots/BlackJack/roulette/etc.;
how the casino did overall on result per day;
how many drinks and food were sold;
how many people participated in draws.
This is very scarce knowledge that can provide hardly any help in boosting brand awareness. That is why operators need their Customer Relationship Management systems to work hard and acquire new valuable data.
At the start, it usually includes basic info:
gender — 2 options;
age — 3 groups;
ethnic background — 3 groups;
residence — 3 groups;
frequency — 3 groups;
money spent — 3 groups.
In total, if we create a matrix of all these groups and options, we will receive 486 individual groups of different clients. The more elaborate your CRM, the more types of customers you might have, so 486 is not a limit.
Let us set up a quick CRM system-example now. However, for this instance, we will utilize only a few classifications.
1. Gender:
2. Frequency:
F1 — 1-4 times per year;
F2 — 5-12 times per year;
F3 — 12+ times per year.
3. Money spent:
S1 — under $100;
S2 — $100-$500;
S3 — over $500.
Now, let us visualize the matrix that would start our segmentation model. There will be a certain number of people in every cell. After that, we can classify certain cells according to neuromarketing division (fun, time-on-device, high-stakes players).
As the goal of each CRM system is to grow business and drive sales, it is also possible to differentiate potential players according to the given variables. At the same time, our data will also help us find players who constantly win at a casino. These are the people whom you would like to get rid of and to direct to our competitors.
After finishing the matrix, it is essential to determine, which cells are important — who makes money for a casino. According to the statistics, only 40% of groups are interested in a casino.
Also, operators can push certain groups towards the ones that are more profitable for them and merge them (red, blue, green, etc.). It is possible by identifying similar characteristics that are on the verge of both groups. This is considered a huge step in an efficient CRM system since these segments will define separate promotional directions later on.
After the basic configuration, an operator can start segmented promotions. Usually, they are oriented on people who drop out of their frequency or betting amounts.
Ultimately, this is how loyalty programs and CRM systems collaborate. The received data is used to display the right promotions to drive sales and grow business.
Efficient CRM System Configuration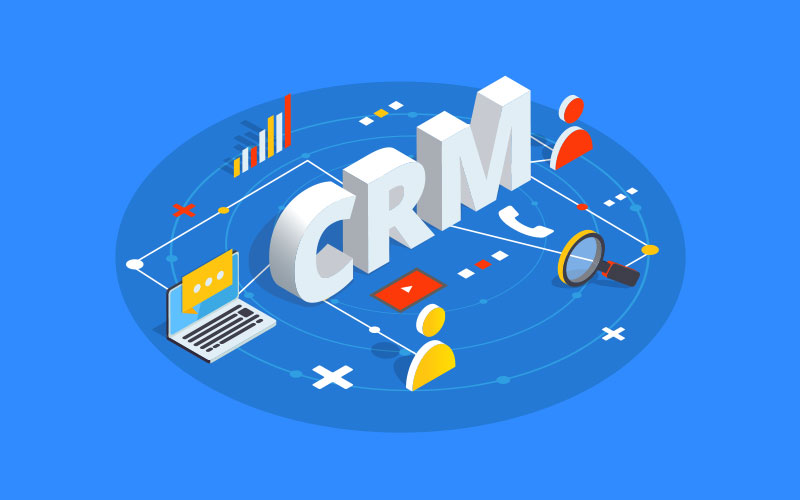 Even if operators manage to gather enough information on potential and existing groups of clients, few of them really know how to utilize it further. Player segmentation and group combination is a very complicated process that depends on a subtle analysis of the gathered informational.
Theoretically, the entire process is not difficult and includes:
communication and a clear explanation to the clients of what to do with points;
presentation of loyalty points to different groups of players with a different approach;
unobtrusive and tempting introduction of loyalty programs so that players would want to share their personal data by themselves;
consecutive utilization of received information in the CRM system for growing the business and driving sales.
However, experienced assistance will be of great help, especially to new operators. In the next article, 2WinPower marketing experts will provide you with even further explanation of the utilization of received data from loyalty programs. For now, in case you have any questions left, be sure to resort to our customer support service for any information that you might need.
Contacts: