Gambling marketing can be perceived in a superficial way as well as with a profound analytical approach to the situation. Depending on what promotional method operators choose, they receive a correspondent response from their audience.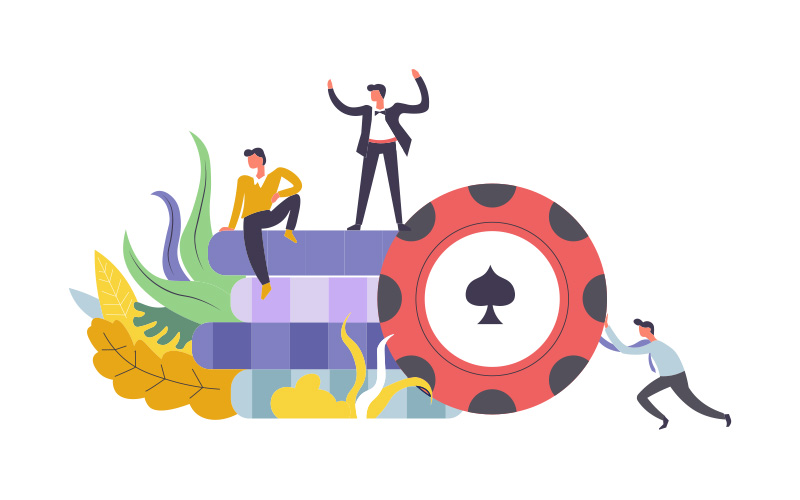 The 2WinPower team is eager to deliver the best in-depth guides to land-based and online casino owners. With correct apprehension or risks and a clear vision of success, together, we can create a lucrative environment for operators and a satisfying atmosphere for their clients.
In the previous article, we have already defined the main types of gamblers and their aim of visiting land-based or online gaming establishments:
Professional gamblers.
High stakes gamblers.
Low stakes gamblers.
In addition to these three types, there is another one describing a very interesting kind of people visiting gambling venues — non-players.
This casino-visitor profile consists of the following characteristics:
non-players attend gambling establishments with friends who are eager to play;
they are not appealed to the gaming process;
casino visitors might be attracted to the overall atmosphere and environment;
if they visit land-based casinos, they might only use F&B services and non-gambling entertainment.
Considering the neuromarketing classification, these are usually people of a balanced type who will hardly ever gamble. The only possibility to make profit from them is by selling them drinks and food in land-based casinos or introducing social games to them at online gambling establishments.
Meanwhile, let us get a closer look at the classification of gamblers and try to understand their psychology, reasons to play, and ways to benefit from.
Even though their feeling of obligatory win usually overcomes fun, there are still a lot of players who enjoy just the process of gambling, regardless of the result. Usually, these people have not enough experience gambling, especially a few first times they visit the establishment. According to the limbic approach, these players mostly belong to a stimulation group. However, a small number of low-stakes gamblers can still come from a balanced type.
The first subgroup of low stakes gamblers are players for fun. These people:
usually plan to attend a casino for a weekend with friends;
are attracted to a casino because of ambience and style;
utilize their time to get prepared for the visit;
since they visit land-based casino rarely, these people can cover a long way to get to it;
focus not just on gambling aspects of the establishment but on social activities as well;
gather money in advance to spend high-quality time in a casino.
Fun gamblers usually expect to see a show in a casino. They have watched a lot of films where a hero and a villain compete at a poker table or roulette for millions of dollars. The gambling operators use this image for advertising, thus, attracting such people.
Another subgroup of low stakes gamblers is usually called time-on-device players.
The key peculiarities of these people are:
see a casino as a social escape and a place to spend time;
are attracted by the fact that they can meet likeminded people;
consider that spending high-quality time is much more important than to play;
talk to staff and other guests and perceive it as one of the causes to visit a casino;
emphasize on daytime visits, usually during working days;
have fixed below-average playing budget;
are usually retired people who have a lot of free time to spend;
do not mind making friends in a casino.
Time-on-device players usually come from a stimulation group. It means they will do things that the majority (a balanced group) will not do. However, they will also not undertake much risk (like a dominant group). When it comes to internet gambling, these players usually prefer online bingo. This is because there is a possibility to play it on a low budget for a very long time.
Eventually, the problem with this particular group is very low profitability. Welcome bonuses are what attract time-on-device players the most. They are able to deposit once, receive their free spins or cash, and play continuously. If there are slots with a 5-cent entry at your gambling website, they will find and play them for a very long time. A gambling website operator will need thousands of such visitors to start receiving profit.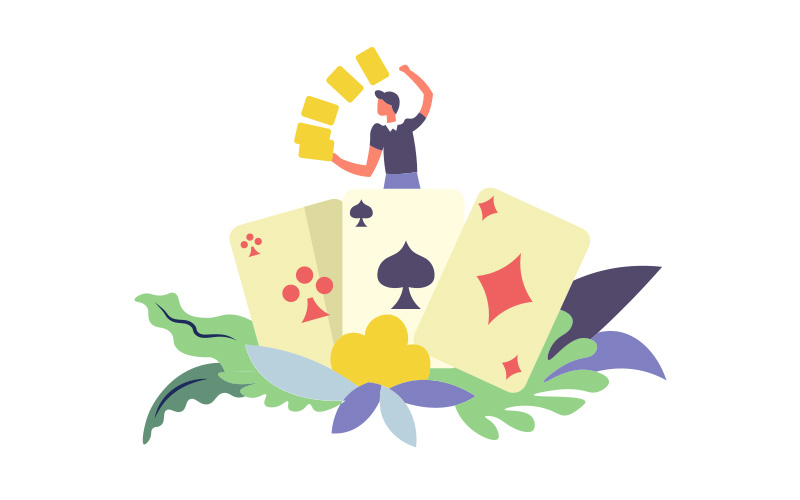 These players mostly come from a dominance group, meaning their passion for gambling is motivated by the necessity to win, and not just enjoy the process. High-stakes players can also be classified as social gamblers. The key characteristic of these people is that they usually take more risk than they can afford financially.
Apart from that, social high-stake gamblers tend to:
are attracted by the competitive elements of games;
want to outsmart the casino and get satisfaction from it;
accept and neglect the risks of the game;
seek intense emotions;
expect recognition from staff.
Quite often, social gamblers fluctuate their bets. In comparison to time-on-device players, they change the amounts they wager, depending on the situation. Also, high-stake players have limited time. They have either a busy working schedule or can not devote more time because of family. The online gamblers of this type will follow a similar pattern: they will fluctuate bets and log in at different times on working days.
These players come exclusively from a dominant neuromarketing group. There are very few people with such a gambling focus. It is very complicated to make for a living with this activity.
Therefore, they have peculiar gambling standards when it comes to the process:
prefer skill-based games (poker, BlackJack) rather than luck-based (slots, roulette);
professional gamblers manage their money well;
spend a lot of time learning all intricacies of the game, how to beat others and look for ways to deal with the system of the house.
The most vivid examples of professional gamblers are Liv Boeree (a World Series of Poker and 2010 European Poker Tour champion) and the MIT BlackJack team.
Different gambling locations have different distributions of players. Some places suit better for playing for fun while others are meant to be a home for professionals.
The most popular destinations around the world and their prevailing audience are:
Las Vegas — almost half of the visitors are fun players;
Latin America — almost ¾ of players are time-on-device;
Europe — a mixture of low-stakes gamblers;
Macau — a ¾ of players visit local casinos for high stakes.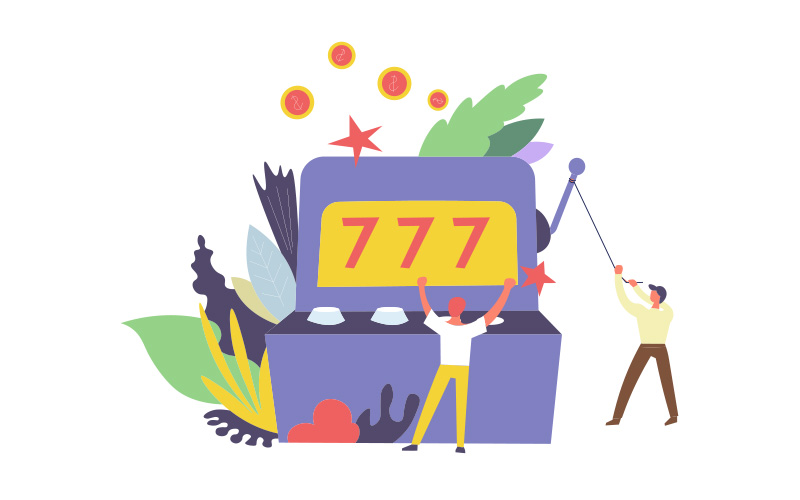 Different people with different needs to be fulfilled and different motivations choose different gambling establishments. If operators do not know these expectations, it is pretty complicated for them to set up a successful marketing campaign. Moreover, if there was a unified way to treat all gamblers the same, there would not be such a branch as marketing.

Fun Players
Expectation
community gaming
trademark license games
low RTP (return to player) percentage
relatively high minimum bet
easy to stop
require guidance from operators
excitement from jackpots
Promotion
mystery prizes create wow-effect
prizes in goods are preferable
prizes for groups of people, not individuals
bars and restaurants can make a huge profit
encourage fun players to take pictures
they will follow the social media pages for the latest news
Physical Environment
entertainment to be grouped around F&B
layout to be based on impressing
bright colours, loud sounds, and unexpected effects
comprehensive technologies
changing environment to keep the wow-effect
innovative materials and technologies

Time-on-Device
Expectation
relatively high RTP percentage
relatively low minimum bet
loyalty program
family accounts
promotional F&B
unobtrusive games
Promotion
mystery prizes with high hit-frequencies and low average values
bonuses to stop them complaining and remember their lucky day
frequent menu change
explanations of new games
Physical Environment
have places to spend outside games
television spots
a buffet area with affordable meals
comfortable resting areas
cosy chairs to spend hours with low stakes
"a living room" atmosphere

High-Stake Players
Expectation
the game concept is more important than RTP
maximum bet limitation
progressive prizes with achievable jackpots
Promotion
possibilities to win a lot
classic games
quick gaming process
personal offers
email notifications about big events
Physical Environment
protected atmosphere
autostart where possible
similar games should not be together
allowed smoking
no bar — waiters instead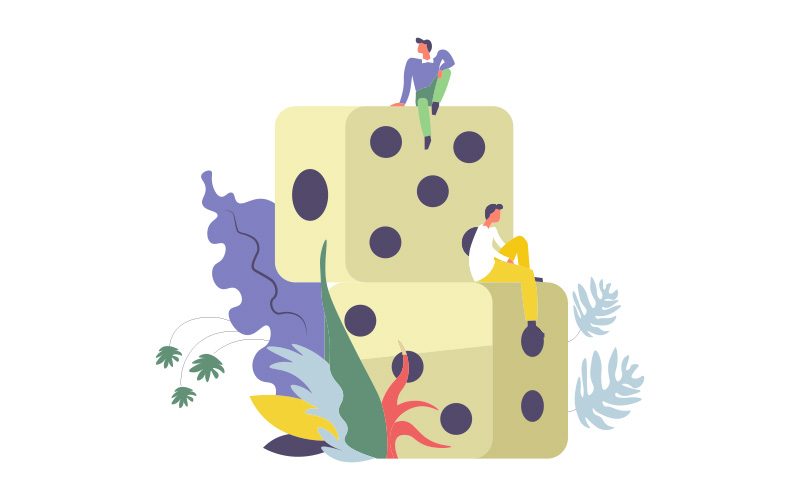 Both land-based and online gambling industries require subtle configuration of promotional campaigns. By knowing your customer, an operator will be able to create a perfect entertainment environment and use appropriate means to attract the right audience.
Considering a significant spreading of consumer expectation, while building a marketing plan, it is essential to understand that:
alongside players, there are also non-players that are not worth marketing efforts;
low-stakes gamblers tend to have more time than money, so the focus should be made on this aspect;
high-stakes players are more about making money instead of receiving satisfaction from the process;
professional gamblers differ from others significantly, engaging in skill-based games and playing against other players, not casinos;
different players have different expectations that depend on the aim of the gambling process.
In the next article, we will talk about the peculiarities of branding, how they influence the audience, and impact operators' profit. In case you have any questions regarding this or any other gambling-related topic, contact 2WinPower support team to receive clear answers.
Contacts: