With a smart operator, the online gambling business can be a lucrative project to run. On the other hand, the lack of preparation and the necessary informational background can become an obstacle towards earning the desired profit even for an experienced entrepreneur.
The experts at 2WinPower want to be sure that our clients are aware of the slightest peculiarities of the industry when they manage their online gambling websites. Therefore, we continue to go through the basic and advanced aspects of the internet gaming sphere to increase the awareness of new operators.
After discussing the essence of online gambling and figuring out its main distinctions between its land-based counterpart, we continue to study the key gaming content of the industry. Today, we will talk more about games and their developers — software providers.
Increasing Popularity of Online Gambling Content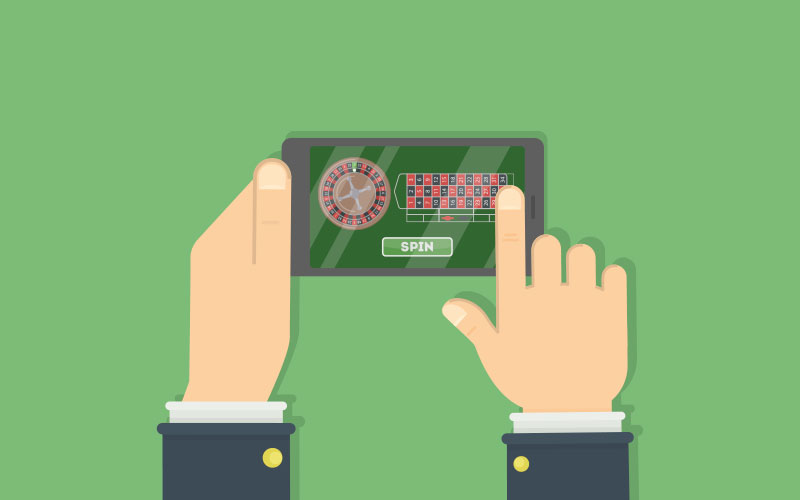 For some people, it is impossible to enjoy internet gambling due to the lack of a real-life atmosphere. That is why, the developers of the gaming content created live casinos that convey the authenticity of the land-based establishments, utilizing the inevitable aspects of this type of entertainment.
Live Casino
This type of entertainment features real-time games (Blackjack, roulette, etc.) with dealers and accessories (cards, roulette wheel, etc.). Players are actually playing with each other, interacting, and communicating with dealers. It creates an atmosphere of a land-based casino and evokes a higher level of trust, which a lot of players do not have in the RNG variants of the games. Even the legislation in the gambling-regulated countries is different for RNG-based games and live casino entertainment.
A regular live-casino environment must contain a number of hardware appliances and accessories to ensure the process is convenient for players. In general, it includes:
a professional studio with lights, cameras, TV screens with instructions and interaction with players;
a control room for managers who oversee the gaming process on the tables;
chat logs for questions and inquiries to control players who might verbally abuse dealers.
Another type of live play is a gameshow that has been particularly popular over the last year (Deal or No Deal, Monopoly Live, etc.). Such interaction allows players to feel as if they are participating in TV shows. Consequently, the audience gets more and more excited about entertainment and increases the operator's revenue.
Bingo
Another interesting addition to online gambling entertainment that is based on the RNG system. Every player buys a ticket for a certain amount and has to collect a winning line or an entire card (depending on the conditions of the particular game). It is available as an RNG-based game or the numbers can be drawn in a real-life studio.
One of the major differences here with other games is that players compete with each other. The main goal is to hit a winning combination earlier than other participants of the game. The profit of a casino here is a small commission from each player. The rest of the amount goes to the prize pool that is shared among the participants.
Online Poker
It is a very popular gambling game category. A huge leap of demand was noticed after the beginning of the COVID-19 lockdown. Similarly to Bingo, online poker is played not against the house but other players. Small commissions are taken from each prize pool to form a casino revenue from this game. Therefore, there is no such thing as RTP in poker. If one player is winning, another is losing.
Players' winnings depend solely on their decisions. This way poker resembles Blackjack. The more a participant knows the game, the more favourable the results are. Also, online poker is available as an RNG game or can be played in a live studio with real cards (but this type is rare since the games will be too slow).
Game Developers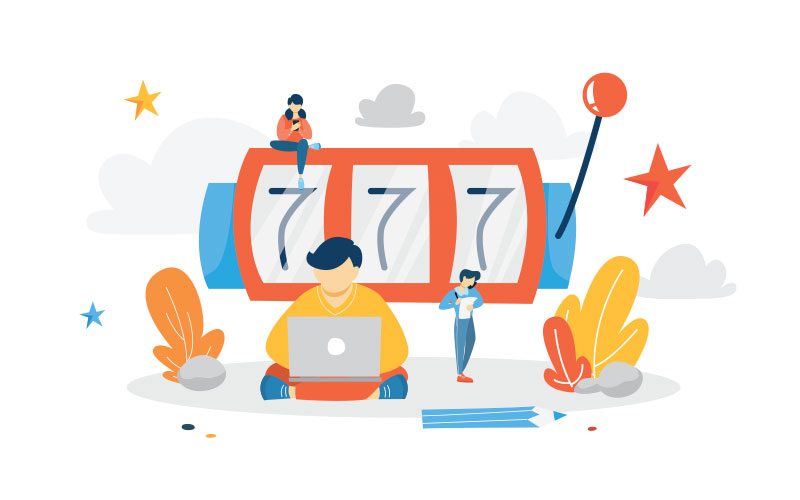 These are the companies that create slot machines, table games, poker software, etc. The main reason why they do it is profitability. Developing a gambling game is time-consuming and expensive. After the game is released, it needs to be tested by an independent third party and licensed by a jurisdiction where this game will be offered.
Many software manufacturers can create a game for up to two months while others might need even more time. It all depends on how big the company is and whether there is a demand for particular content.
Some of the most notable representatives on the current market are:
Usually, the profit of these companies is a small percentage of the revenue that operators make on the games. Even though those can be small numbers from a single game, software providers offer the same content to hundreds of online casinos, multiplying their total income.
Let us understand more clearly how these companies get paid.
They charge a setup fee for an operator or some kind of a commitment for an operator to start working with the chosen game.
The monthly minimum fee is a regular payment that operators have to pay for the usage of the developer's games.
Game providers receive their percentage from Net Gaming Revenue (NGR) after taxes are deducted, not Gross Gaming Revenue (GGR).
From 5% to 20% of the monthly NGR that an operator ends up with after deducting wins and jackpot contribution from the total wagering amount.
The revenue share can be tier-based. For example for the first $100,000 profit from a game, an operator is charged with 12%; for the next $500,000, an operator is charged with 10%, etc.
The additional percentage for branded games that are the intellectual property of licensed games. The developer will have to pay the owner of the rights to use the brand in the game.
Some software manufacturers deduct the bonus amounts that operators offer to their clients.
Let us imagine how much an operator might pay to a software provider for their games if they gathered $100,000 of monthly GGR:
Condition

Calculation

an operator's hold from the games is $100,000;

the game provider gets 10% of the NGR;

$20,000 was earned on branded games with 3% license fee;

a total of $3,500 of jackpot contribution was raised and only $500 spent;

15% of a country's tax is imposed on an operator;

a bonus contribution makes up $10,000 in total

the remaining jackpot contribution is $3,000, leaving $97,000 revenue;

15% taxes leaves us with $82,450;

bonus contribution requires us to subtract $10,000;

total commission for the game provider is $7,245;

additionally, 3% of $20,000 ($600) is paid as a license fee for branded games;

the final amount will be $7,845 that will be paid to the provider
Software Integration
Before you can go live with a game studio, you have to have a commercial agreement with them. After the formalities are completed, the provider helps an operator integrate the purchased content into the platform. Surely, all licensing technical standards have to be met before any agreement is negotiated. Most of the time, software manufacturers will conduct their own technical audit to ensure the environment meets their requirements. Finally, an operator needs approval from licensing jurisdiction where he provides the services.
Another option to make it a bit simpler is by going to an aggregator. Such companies as 2WinPower, for example, will complete all the above-mentioned work. The best experts will take care of all negotiations with the software vendor and jurisdiction authorities to ensure an operator has no issues with the content integration.
Demand for Mobile Casinos
One of the important things to know is that online gambling began expanding on desktop devices. However, as time passes, more and more players switch to mobile usage. Due to the increased accessibility of these devices, it gets much more convenient for people to enjoy their favourite gambling activities on mobile websites or apps.
Nowadays, 75% of all online casino visitors are playing on mobile devices. Recently, Android and iOS applications became undisputed leaders of the market. It is much easier for a player to click on an icon and access an online casino rather than type the website name in a browser, log in, and start playing. However, Apple and Google have different policies with regards to gambling apps being allowed or forbidden to be downloadable via the App Store/Google Play.
When an operator creates a mobile website, in comparison to a desktop version, some difficulties should be kept in mind to provider players with the best user experience possible:
Lack of space. Logically, there is no room for every function of a desktop site on a mobile. For the adequate perception of a website, it is also necessary to change the layout.
Coding differences. A variety of mobile devices creates a versatility of coding and programming issues. Different phone developers might have their unique peculiarities that can stop a player from enjoying his favourite gambling activities.
Physical distinctions. It is impossible to offer all types of gambling games due to crippled functionality. For example, it may be difficult for the owner of smartphones with small screens to hit the necessary buttons on the touchscreen.
Casino Manager Tasks
Casino manager tasks differ from one organization to another. Depending on the size of the organization, some brands have a casino manager taking care of every aspect of the platform operation. Other companies have this position focus only on particular tasks.
Typically, casino manager tasks include:
analyzing KPIs and reporting to the management;
preparing a monthly CRM plan and ensuring proper execution;
implementing promotions together with analysis of marketing performance;
communicate with various casino suppliers to make sure the organization can launch new games;
be on top of new game releases;
regularly conduct website optimization;
analyze competitors' offers.
The Main Things About Gaming Software and Integration
It is not enough for an online casino operator to offer visitors the most popular set of games. It is of utmost importance to develop constantly and integrate new entertainment content regularly. That is why a self-respected operator should always be aware of the latest releases made by software providers.
On top of that, it is also essential to keep in mind a few other key notions about the integration of gaming content to a new online casino:
such games as bingo, poker, and live casino have recently proven to be similarly popular as such long-standing pillars of online gambling like Blackjack, roulette, and slots;
a lot of gambling establishments started paying particular attention to the live casino content after the recent lockdown situation to create an atmosphere of a real-life casino for people who had to switch to internet entertainment;
operators must constantly collaborate with online gambling software manufacturers to ensure they have the latest and high-quality gaming content installed on their online casinos;
such aggregators as 2WinPower are an excellent choice of top-notch assistance in the choice and integration of gaming and administrative software that will save an operator a lot of time;
mobile gambling activities have recently flooded the market, occupying 75% of the gaming audience even though they require unique development approach;
an online casino requires a knowledgeable manager that would be responsible for the KPI analysis, CRM plan preparation, implementing promotional innovations with a marketing team, optimizing the website, monitoring competitors, and other tasks, depending on the company's workload.
In the next articles, the experts at 2WinPower will continue reviewing casino management peculiarities, especially a platform configuration, essential marketing features, and the possibilities of competitor analysis. Our turnkey online casino solution is one of the best according to the modern trends in the internet gambling industry. If you have any questions or want to make an order, contact our customer support team in any convenient way.
Contacts: