Efficient promotion is the core of any gambling establishment. However, some casinos neglect all available possibilities of advertising in the industry. A loyalty program is a surprisingly efficient tool in any promotional campaign. However, its primary goal is not to increase the retention rate as a lot of people think. 2WinPower experts are ready to introduce to you another marketing guide to ensure you get the best out of your gambling establishment.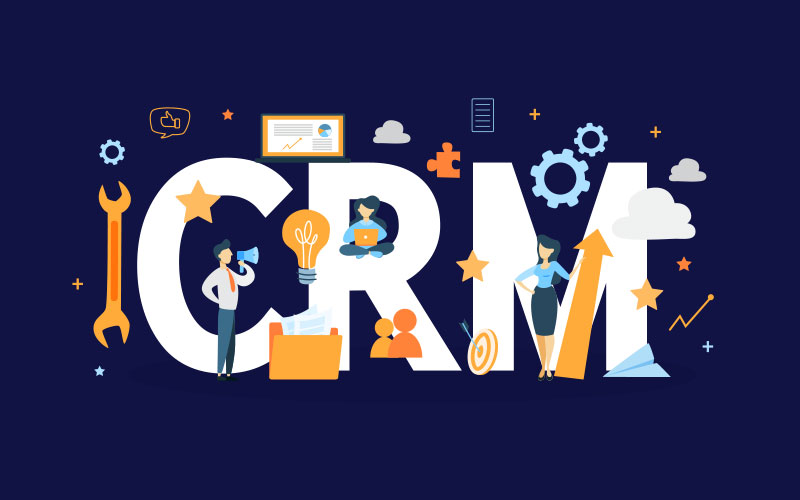 CRM — Customer Relationship Management is one of the most confusing terms in marketing. The name itself implies something connected with customers and relationship towards them. However, it is more about analyzing data with the goal to continue to drive sales growth. It is essential to collect everything about customers and deliver them something extra.
CRM systems are closely related to loyalty programs. However, the second ones are not intended to:
encourage guests to come back;
give away gifts;
organize special events;
compensate players.
There is only a single reason why a gambling operator (both land-based and online establishment) should set up loyalty programs — acquire data. All the above-mentioned encouragements have much better ways to be implemented. The main issue of loyalty programs is that they are extremely difficult to organize and maintain.
In case you do not set up them properly, people may start disliking you and even share negative ideas about your establishment. Therefore, loyalty programs should be only organized if you are completely sure they will be successful.
Points are the backbone of any loyalty program. The more a player takes part in the gaming process of a casino, the more points (or the higher level) is achieved. For example, previously, the percentage of player accomplishments was based upon a coin-in procedure. The more money was spent in the game, the more points could be received.
Now, most of the loyalty programs are based on the percentage of the House Edge, which, per definition makes it difficult to explain to a guest. The most common questions are why and when a player gets a point. The reason for this is different Return to Player (RTP) values in different games.
Considering that the House Edge (Total Wagering minus RTP) is 100% of an operator's profit, how much can be distributed to loyalty programs? Before we answer this question, it is important to understand the player's value. Let us have 3 different examples of gamblers with different activities, each spending 2 hours playing.
Gambling Activity

Slots

Roulette

BlackJack

Average RTP, %

94

97.3

99.4

Average Bet/Spin, $

1

50

100

Bets/Spins per Hour

900

80

90

Total Wagering Amount, $

1,800

4,000

18,000

Gross Gaming Revenue, $

108

108

108

Game Tax, %

20

Game Tax, $

21.60

21.60

21.60

Net Gaming Revenue, $

86.40

86.40

86.40
Even though the BlackJack player wagers much higher amounts in comparison to a slot player, the revenue for all gamblers will be the same. The reason for this is a different RTP for different games.
Now, let us add the loyalty bonuses to each of the players and see what and how much it is possible to give away. In this example, we will compensate for food and beverages.
Gambling Activity

Slots

Roulette

BlackJack

Loyalty amount, %

5

5

5

Value of loyalty points, $

5.40

5.40

5.40

Free drinks

5

15

10

Free food

5

10

20

Compensation

—

Gaming result

71

54

31
The reason why there is a difference in the value of drinks and food lies in neuromarketing aspects:
Usually, playing slot machines is more appealing to time-on-device players. They will usually sit for 2 hours, grab a bottle of water, a small sandwich, and continue gambling quietly.
Roulette is more appealing to fun players. They usually come to casinos for emotions and do not neglect free drinks and some snacks. But because they mainly stand near the roulette table, they will be more likely to want beverages rather than food.
BlackJack attracts high-stakes and professional players. They know exactly what they do at the table. That is the reason why the RTP is so high. They can be arrogant, order fancy drinks (but not a lot, not to get drunk and keep the situation under control), and ask for high-quality snacks. Players' behaviour underlines the importance of calculating their value.
Quite an interesting fact shows how gambling changed over the years. It turns out that nowadays, a winning spin in slots is not always victorious. In the past, when a player inserted a coin, in case of a positive outcome, he would at least make the coin back. Today, most of the slot games (and all online machines) provide a possibility to win an amount less than your bet (i.e., bet $1, won $0.12 that is technically still a win).
It means that during a 2-hour gaming session, a slot player with an average bet of $1 and the machine RTP of 92% will have the winning and losing amounts between $1 and $150.
Let us calculate how many loyalty points can be given to such a customer, and whether he will be satisfied:
time played: 120 minutes, 5 seconds per spin;
total wagering amount: $1 per 1,440 games is $1,440;
House Edge: 8% is $115,20;
loyalty points percentage: 5% is $5,76.
Well, if a player can theoretically lose $150 in 2 hours, $5,76 worth of points converted into credit will be a joke to him. That is why it is a huge mistake to provide only points to a customer within a loyalty program. To avoid that and add value to your loyalty program, there are a couple of steps to be made.
Setting up the tier levels and the rewards based upon what the house earns on a player in a theoretical result. Some online loyalty programs have up to 100 levels. Unfortunately, in most cases, that is excessive and confusing for players. So, what is an efficient setup of tier levels?
Determine the value of points. Typically, 1 point will be worth 1 cent of your local currency.
Determine the percentage of what you want to return a player in points. In general, this value will range between 3% and 10% of the theoretical GGR, depending on the value of a player.
Choose how you give away the percentage of your hold. It can be presented in points that can be later converted into cash or perks (food, beverages, etc.).
Come up with the groups. Set 4-5 tier levels and their conditions. Also, calculate what you can earn on those players. In case your establishment has a lot of low-budget clients, you can make intermediate levels to recognize players with small bets.
Allocate a budget for perks. Here, it is essential to determine how much extra you want to give away for higher levels.
In case a casino has a conversion of 1 cent = 1 point, a person with 10,000 points (with 4% loyalty) has generated $2,500 GGR profit for a casino. Such a calculation can be a starting point for any program:
| | | |
| --- | --- | --- |
| Level | Points | Revenue, $ |
| Tier 1 | 0 | 0 |
| Tier 2 | 10,000 | 2,500 |
| Tier 3 | 50,000 | 12,500 |
| Tier 4 | 250,000 | 62,500 |
After splitting your guests in tiers, an operator can decide how much he can give away as loyalty bonuses not to frustrate and retain players. For example, for tier 1 players, those should be just 4% without any extra perks. For tier 2, you can add 3% of additional incentives. The higher the level, the more an operator can encourage players.
| | | | | |
| --- | --- | --- | --- | --- |
| Level | Points | Revenue, $ | Perks, % | Total, % |
| Tier 1 | 0 | 0 | 0 | 4 |
| Tier 2 | 10,000 | 2,500 | 3 | 7 |
| Tier 3 | 50,000 | 12,500 | 4 | 8 |
| Tier 4 | 250,000 | 62,500 | 5 | 9 |
Finally, these numbers will let you calculate how much worth of perks you can spend on each of the clients.
| | | | |
| --- | --- | --- | --- |
| Level | Revenue, $ | Perks, % | Allocated budget, $ |
| Tier 1 | 0 | 0 | 0 |
| Tier 2 | 2,500 | 3 | 75 |
| Tier 3 | 12,500 | 4 | 500 |
| Tier 4 | 62,500 | 5 | 3,125 |
It is very important to configure a loyalty program adequately. Surely, distributing points among clients is appraisable. However, it is essential to double-check whether it is beneficial for your business.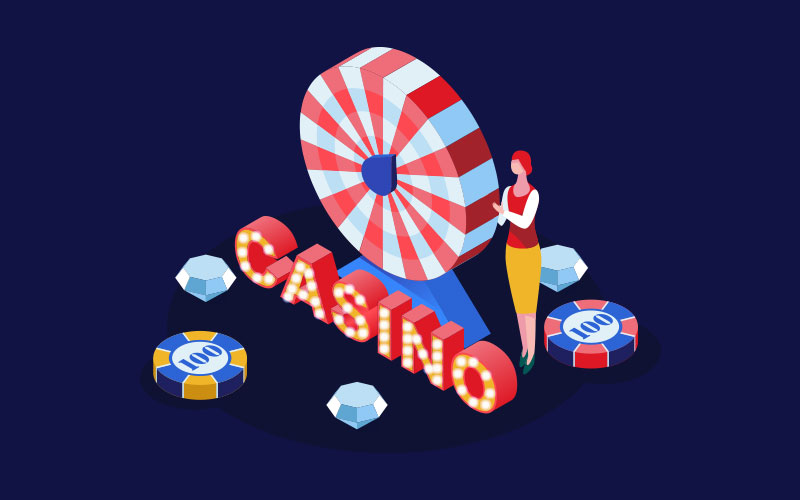 In most cases, it is not just about calculations. Surely, an operator can gather the necessary data and try to follow the theoretical explanation to set up an efficient loyalty program. However, in reality, things are a bit more difficult. A lot of nuances can become unpleasant obstacles on the way to attempting to achieve perfection.
Remember, in our examples, we reviewed the operation process in an ideal environment that included:
an interrelated connected between CRM, loyalty programs, and their main goal — gathering relevant information;
the calculation of players' value that consisted of gambling time, made bets, and type of activity;
the adequate system of giving away loyalty points, depending on the players' value;
distribution of perks considering the tier levels and maximum possible expenditures on these incentives.
The next time, we will continue breaking down the question of loyalty programs and the efficiency of and adequately developed CRM system. Meanwhile, this guide underlines the importance of experience during the organizational process of any loyalty program.
That is why 2WinPower offers you a wide range of services that also includes a meticulous analysis of your audience (for both online and land-based establishments) and thorough development of efficient loyalty programs. Therefore, if you have any questions or want to start fruitful cooperation, our customer support service is always eagerly waiting for your inquiries.
Contacts: