A lot of the time, marketing is one of the biggest questions that an operator should care about. It is one of the most evolving elements in the online gambling industry. One of the major challenges in the old days, when you wanted to run an internet gaming platform was efficient marketing.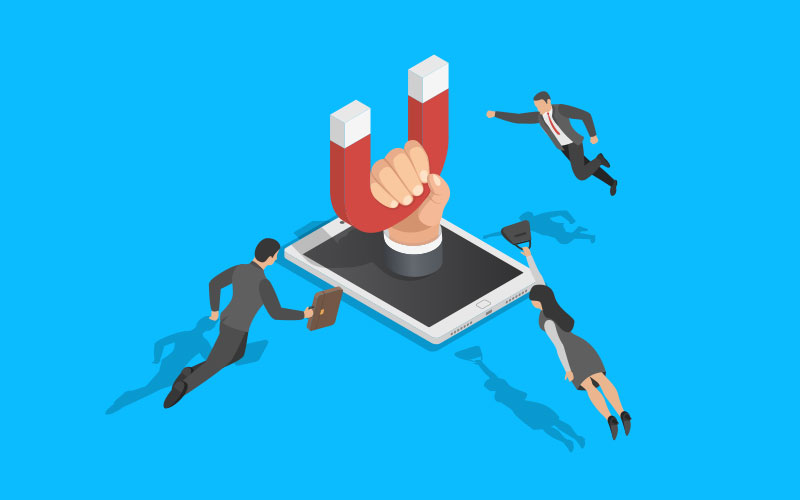 Time flies and this issue has developed significantly, becoming not as problematic as it used to be. However, in order to achieve an adequate perception of marketing, a new operator must get a general overview of the current situation and its components.
The experts from 2WinPower have developed a detailed guide on the peculiarities of player acquisition so that new operators could have a clear picture before they start developing their gambling platforms. It is essential to understand the insight of the problem to manage your establishment correctly, even if you are guided by professionals.
Marketing Channels
With the online gaming industry in full bloom, there is a single question on everybody's minds: how you successfully and efficiently market your iGaming business in order to position yourself as a leader in this highly competitive industry. Traditionally, we split the available marketing channels into two groups:
Above the Line (ATL)
Below the Line (BTL)
A regulated online gaming market would typically present a wider variety of channels, which must be utilized wisely and selectively. There are distinct differences between the two groups that every self-respected operator should be aware of:
| | | |
| --- | --- | --- |
| | ATL | BTL |
| Audience | Deployed to a broader target audience | Deployed to a specific target audience |
| Key Advantage | Great for establishing a strong brand presence | Great for targeted, local, and flexible campaigns |
| Means | TV, Radio, Print, PR, Sponsorship | Display, Affiliates, Pay-per-Click, Social ads, SEO |
The more you move into the regulated environment, the more marketing opportunities you will have. Moreover, each jurisdiction will be slightly different in this case. Overall, a licensed online gaming product would benefit from a well-coordinated synergetic approach between ATL and BTL:
a balanced marketing mix;
strong brand presence;
targeted player acquisition;
responsible, flexible, and ROI-driven marketing operations.
When planning the marketing channel mix, operators must ask themselves:
What can I do?
What channels are available to me?
What should I do?
What can I afford to do?
When we look at the accessible means, we will typically notice them as types of a market. In the fully regulated market, most of the time, you will be able to do everything. Essentially, you will have an enormous choice and will need to know how to balance between the options.
The grey market usually presents you with fewer opportunities. Typically, since some means are locally targeted, you will not be able to use them for your specific marketing purposes.
Illegal markets are going to be a lot more restricted. It is where a lot of your efforts are going to end up turning towards affiliate programs and SEO.
Type of Market
Fully Regulated
Semi-Regulated
Illegal
Case-by-Case
Fully Regulated
Semi-Regulated
Illegal
Radio
Fully Regulated
Semi-Regulated
Illegal
Printing / Billboards
Fully Regulated
Semi-Regulated
Illegal
PR/Sponsors
Fully Regulated
Semi-Regulated
Illegal
Online Media Buy
Fully Regulated
Semi-Regulated
Illegal
Online Media Buy
Case-by-Case
Case-by-Case
Social Media
Fully Regulated
Semi-Regulated
Illegal
Paid Social Media
Fully Regulated
Semi-Regulated
Illegal
SEM/AdWords
Fully Regulated
Semi-Regulated
Illegal
SEO
Fully Regulated
Semi-Regulated
Illegal
Affiliates
Fully Regulated
Semi-Regulated
Illegal
Digital Marketing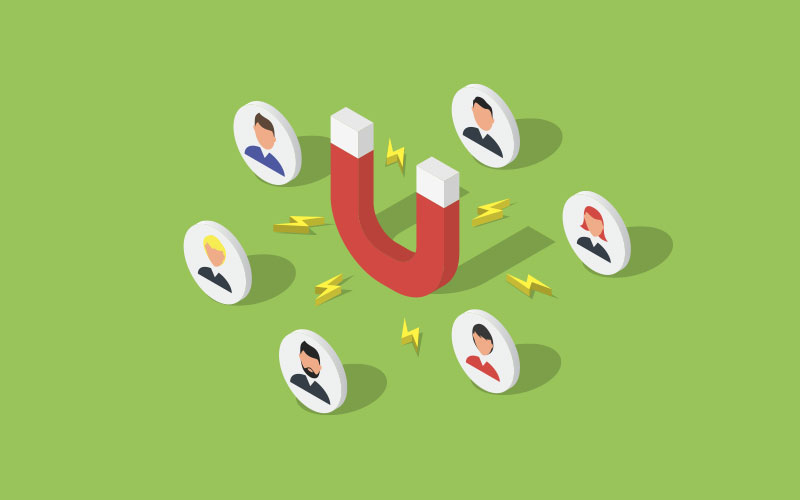 For the online gambling industry, the operators should focus more on the BTL approach. The primary concept of digital marketing is quite simple.
The US online gaming and marketing consultant expert explains:
You take many people with a different degree of qualification. Then, you want to turn the more qualified ones into visitors, the people who would be interested in your online gambling platform. What you do with those attendees is trying to turn them into leads — someone who created an account and registered on your website. Finally, you want those players to become your returning customers who would deposit money on your platform and wager regularly.
In order to achieve conversion, we can digitally target users in different stages of their customer lifecycle. This process applies to everything — TV, radio, billboards, etc. The main difference of using non-digital means is that the level of targeting that you will get is much smaller.
Of course, some people, who are relevant to you, will see it. However, kids will also notice it; people without money will see it; zero-interested ones will spot it. Therefore, you will be spending money on people who will hardly ever join your platform. As a result, your final conversion is going to be much narrower.
You might want to start spending money on a group of people that comes within your target so that you could lose less audience in the conversion cycle. Therefore, if you combine decent targeting with enough reach, you can get a much broader public. At the same time, it also depends on what your objectives are since you might want to:
collect more leads;
gather more data;
increase your conversions;
use the approach for engagement or branding.
It is a principle that must lead you while spending money. At the same time, digital marketing requires a lot of attention since you resort to various channels at a larger scale and a lower cost.
Targeting Parameters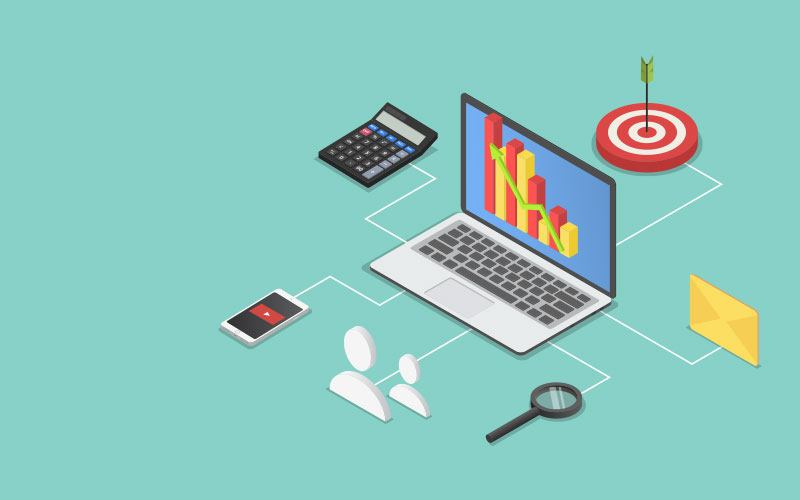 The main thing that you should remember when setting up targeting parameters is the importance of combining information from different sources. Everything that you do leaves a footprint that is soon being collected by someone who can leverage that in order to sell that information.
A smart operator will target its marketing by combining data from different sources:
First-Party Data. It is collected through a direct relationship with the customer. It is considered your own unbiased information. When your players create an account, you know their name, address, age. You are aware of everything they provide you with
Third-Party Data. It is gathered by someone without a direct connection with your consumers. Moreover, it is often gleaned from several sources.
Some publishers also allow you to target through the data they have. Facebook and LinkedIn, for example, know a lot about their users and can allow you to rent this information. Experian and many other credit card companies also collect a lot of data and make it available.
The key targeting parameters are:
geographic — you only care about the people in specific areas;
technographic — the importance of particular devices people use;
behavioural — what type of behavioural pattern they follow;
site-specific — the exact websites that people tend to visit and how relevant they are;
contextual — the type of context that is implied by a potential client;
language — the language and cultural belonging of the target audience.
So, how do you create your target audience?
You want to take all those components and add them up together. Audiences and segments can be created by adding targeting layers. However, the more pieces you combine, the more expensive it will be for you. At the same time, it will be narrow enough to focus on the right audience
— describes the CEO of American iGaming Solutions.
All in all, you need to find the right balance. If you are in the small market and you are going to go too narrow, your odds of involving enough traffic will fail so that you might keep your targeting a bit broader.
Paying for a Targeted Action
In all of those parameters that have been mentioned, there are particular payment requirements for each targeted action. As a knowledgeable operator, you should look towards achieving a successful efficiency/cost ratio. It is essential to ensure you are well aware of such a term as cost per action. CPA is the result of the total marketing spend divided by the number of successful actions.
In the iGaming industry, the most common action is First Deposit. The CPA for this will be calculated as follows:
Total Marketing Spend / First Time Depositors
Other common actions are:
Clicks: Cost Per Click = Total Marketing Spend / Total Clicks
Leads: Cost Per Lead = Total Marketing Spend / Total Registrations
Installs: Cost Per Install = Total Marketing Spend / Total installs
The bottom line is that you can use all of these marketing methods to figure out what is essential to you
Professional Marketing
Even though the entire process does not seem overly complicated (if you take your time to understand everything good enough, of course), there might be some slight issues that can soon grow into severe marketing troubles. It is particularly of utmost importance to the new operators.
The difficulty of the player acquisition process only depends on your knowledge and experience of engaging different channels for increasing traffic. Therefore, you would benefit a lot from professional help.
2WinPower offers you effective help from our proficient marketers that have already helped dozens of operators to get into the sphere flawlessly.
Not only will you receive high-quality assistance, but you will also get a complete guide on:
marketing channel groups (ATL, BTL);
the possibilities to promote your services through different means and its legality in different environments;
the peculiarities of digital marketing and targeted parameters;
how you are supposed to pay for the purchased marketing services.
Contact our support team to inquire about any additional details that you might be interested in: