Casino operators have been inventing new methods of attracting players since the emergence of the industry. As soon as online gambling became popular, new marketing tools appeared, completely changing the perception of how to increase attendance. Loyalty programs did not appear in this industry initially but became an incredible addition when it comes to player retention.
The professional experts from 2WinPower are ready to give you an in-depth insight into a few most effective marketing methods that no self-respected operator can do without. It is essential to understand how players feel when they receive your offers. That is why specialists' assistance is of utmost importance for the inexperienced operators.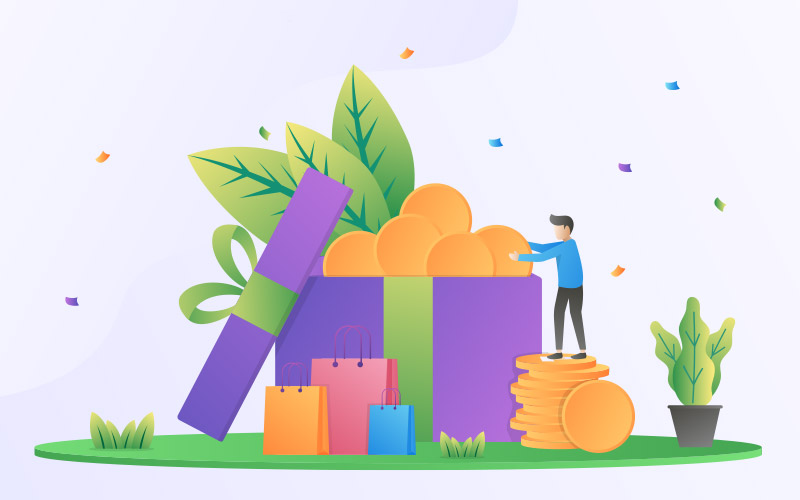 Loyalty programs are the way for a customer to feel like they are valued and are getting something extra. Usually, the higher the loyalty tier your clients get, the better the benefits you offer them. For example:
| | | | |
| --- | --- | --- | --- |
| Type of VIP | Silver | Gold | Emerald |
| Everyday Bonus | 120% match and 35 free spins | 135% match and 40 free spins | 140% match and 50 free spins |
| Comps | 1 point per $8 bet | 1 point per $6 bet | 1 point per $5 bet |
| Monthly Cashback | 6% cashback on NET losses | 11% cashback on NET losses | 16% cashback on NET losses |
| Cashouts and maximum wagers | — | Expedited withdrawals and no maximum wager | Expedited withdrawals and no maximum wager |
| Fortnight Bonus | $35 reward | $45 reward | $60 reward |
Loyalty programs are a perfect way to retain players.
Once you can lock a player into a loyalty system, they feel your support since you increase their desire to participate in your activities more and more to earn higher ranks,
— mentions the CEO of American iGaming Solutions.
At the same time, it is essential to analyze the loyalty system in advance. You do not want to go over your budget to keep the clients and get no revenue. A self-respected operator will evaluate the possibilities and make the clients a tempting offer that will be beneficial for everybody.
The problem with the loyalty programs is that every single one is almost identical to another. Your task is to make your offers differ from others and ensure your clients know about it.
It is a practice of identifying who your most valuable contributors are and who has the potential of becoming the ones. You, as an operator, should ensure that these people are monitored. Here is what it means.
If you look at your database, you can find the people who contribute the most (lose, deposit, or wager the most). These people will negatively influence your KPIs once they stop playing. Therefore, you will want to pay extra attention to these highly contributing players. How do you do that?
Understand who they are. You must perceive the way they play, their favourite activities, time of playing, and reasons to wager.
Review these VIPs' actions on an automated basis. You must ensure these players maintain or increase their level of activity. If it decreases, you must immediately be informed about it as well as find out the reasons.
Assign a personal VIP manager. You must establish a relationship with the most contributed players for them to see that you care about their convenience. At the same time, you should not let them know that they are your most important players.
Ensure you will stay afloat once the VIPs pause or stop playing. You do not want to go all-in on those clients since they will eventually move on and will not continue using your platform. You must consider this development of events and ensure you still have other clients covered once your most valuable players stop participating in the life of your establishment.
The critical difference between loyalty and VIP programs is that the first is public, while the second is personal. Everybody who plays actively enough can automatically enter a particular loyalty system and enjoy the benefits that are accessible to everybody. At the same time, only the most significant contributors receive the most beneficial offers for them on an individual basis without anyone else knowing about their extra perks.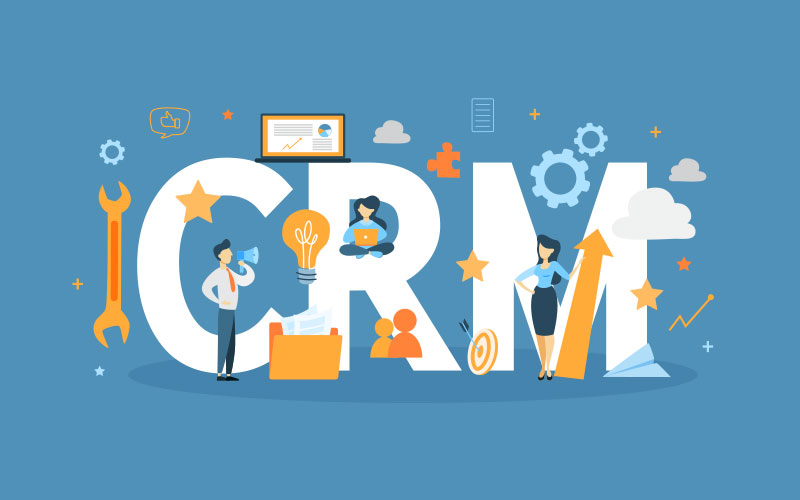 Effective CRM revolves around communicating the right message to the right audience at the right time. In the past, achieving this required a manual process, which included analysis, campaigns or message creation, and execution.
Following this process meant that even the quickest and most efficient operators were only able to react to an event 24-48 hours after it occurred. By this time, the player could already be playing at a competitor's site.
Today, many gaming platforms come equipped with essential CRM tools, which allow pre-programming and automating the execution of CRM tactics based on specific triggers or sequences of events.
Furthermore, Marketing Automation Tools integrate with the platforms and its database and can automatically execute pre-configured campaigns based on a series of events (or user journeys). Depending on tools and integration methods, such initiatives can be implemented in real-time, which ensures an optimal experience for the user.
Most popular and effective CRM communication methods include:
email;
push notifications;
text messages;
in-product messages;
phone calls;
instant chat;
social media;
advertising.
The main challenge is the efficient selection of the tools.
The US online gaming and marketing consultant expert explains:
Depending on your audience, you must focus on certain methods. For example, if the majority of your players access the platform from mobile devices, you will want to benefit from push notifications that are particularly effective in this case. It is all about the right message at the right time.
What we see now is that modern platforms start to implement more and more Marketing Automation Tools. Not surprisingly, they are considered excellent solutions to every small/medium-sized operator. When you start working with this, you can create hundreds of unique user journeys. At the same time, you must ensure your technician specialists are well aware of all the intricacies of working with each individual tool.
Churn or churn rate is normally defined as the percentage of users who have turned inactive during a specific period. The glass-half-full way of looking at these KPIs is to calculate the retention rate of your users.
The first step in calculating churn is to define the action, against which we wish to evaluate the activity. In the iGaming industry, this action is most commonly the act of placing a Real Money Wager. Normally, this would also qualify the player as an Active User. Other actions would be making a deposit, maintaining a certain loyalty status, wagering a certain amount, etc.
Two primary ways to calculate retention of churn rate are:
1. Using Player Specific Data. The key is to define the group of users that you wish to compare and measure those same users over the desired period:
Total Active in Period Z / Total Active in period Y
May FTD — 2,000

Active In

July

August

September

Active

1,800

1,700

1,400

Churned

200

300

600

Retention

90%

85%

70%
2. Using General and Anonymized Data. For example, it can be the total number of active players in a period:
(Total Active in Period – Total New in Period) / Total Active in Previous Period
| | | | |
| --- | --- | --- | --- |
| | July | August | September |
| New Players | — | 500 | 700 |
| Total Active Players | 2,000 | 2,300 | 2,600 |
| Old Active Players | — | 1,800 | 1,900 |
| Churned Players | — | 200 | 400 |
| Churn/Retention | — | 10% / 90% | 17% / 83% |
As soon as you understand that the churn rate is increasing or, at least, stable, you might want to eradicate this problem by increasing the retention. From now on, it is essential to figure out the most effective marketing tool that might be helpful in your particular situation.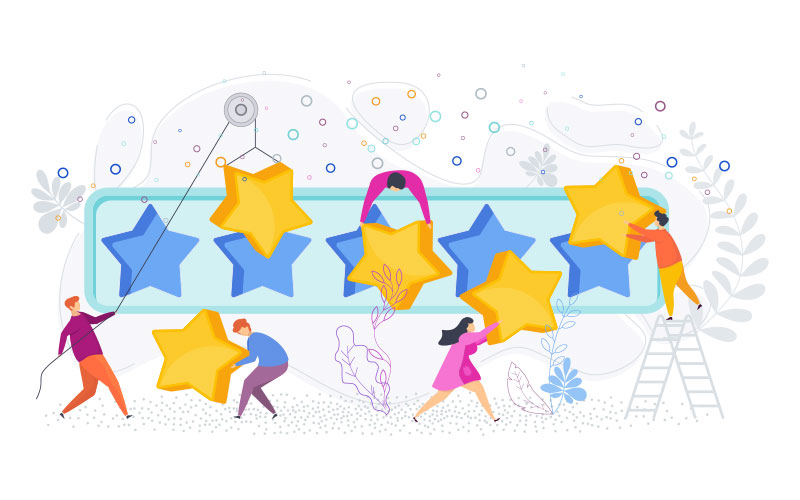 It is of utmost importance to understand what your users might be feeling while playing at your platform. You should be able to make this process as convenient and pleasant as possible.
Loyalty programs and VIP statuses are essential integrations for every self-respected operator of a gambling establishment. However, the churn can turn out to be a problem for the inexperienced casino owners and may significantly slow down the development of your brand.
With this in mind, 2WinPower offers you to ensure you have no such problem and enjoy the profit from a professionally developed online gambling platform. Our experts suggest ordering our convenient turnkey business solution to let you feel the best gambling management experience.
The development plan also includes:
the detailed breakdown on the loyalty programs;
complete understanding of VIP supervision;
boosting of customer relationship management;
minimizing churn rates and increasing retention.
By resorting to professional assistance, you do not just ensure your safety. It is also a great way to save extra resources for further development. Therefore, reach our support team for any queries you might have.
Contacts: