Player authentication is an obligatory step for every gambler to have access to games for real money. It is also beneficial for operators as it reduces the risks and solves issues that may arise in the casino industry.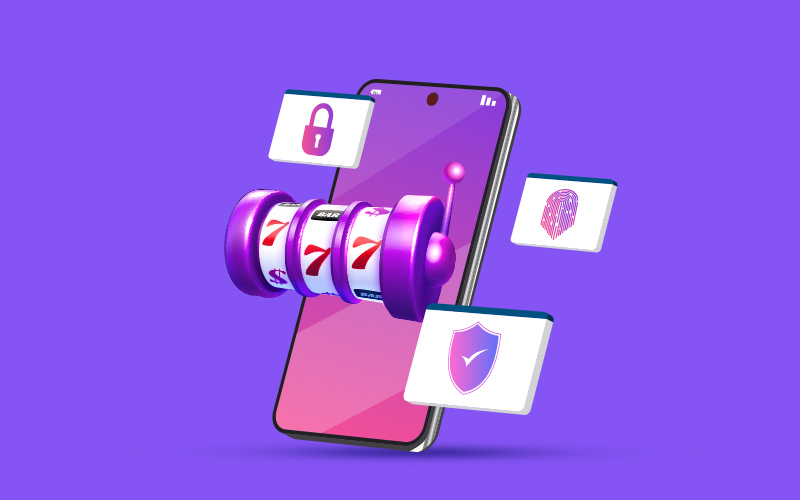 The
2WinPower
team explains in detail the ID verification procedure for iGaming portals. We can also help you
start a secure gambling project
. Our experts supply high-quality
casino scripts
and other business components.
Basic Information about Player Identification
Before betting on matches or making deposits for slot machines, all users must go through a verification procedure. It requires providing official documents and financial information.
Player identification guarantees the authenticity of punters and their data. Without it, access to casino sites is prohibited.
Manually checking the information of every portal user is exhausting for administrators. To facilitate the process, experienced companies integrate modern ID confirmation systems. These are Know Your Customer (KYC) measures, biometrics, and other technologies to check users' identities.
ID Verification Process: Principles of Work
There are diverse methods of player validation in wagering, and the most popular include:
Government-issued documentation. Potential gamblers have to submit official papers (ID card, passport, driver's licence, or others depending on the country of residence) to prove their identity. To validate the address and claim winnings, punters also need to upload credit cards, a utility bill, and an account statement.
One-time password (OTP). The user receives a unique code on the registered phone number or e-mail address.
Biometric verification. This is an automated ID document reading. In the iGaming industry, the casino manager requires a player to verify the passport by sending a selfie.
Database method. Administrators can check information about punters through social networks and other sources that they leave when registering in a web casino.
KYC Measures for Wagering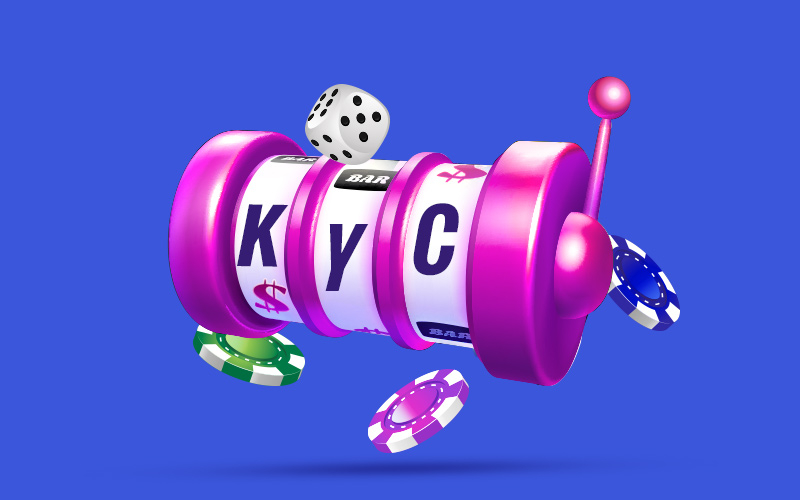 Know Your Customer is used by firms in a variety of industries to conduct legitimate business. In the gaming sphere, client identification is a major requirement for betting or playing in a casino. The technology helps validate the legality of the punter's actions and check out risk factors for all users.
The 3 main components of the KYC operation are the following:
CIP (Customer Identification Program). The player confirms the name and address by providing ID documents and bills.
CDD (Customer Due Diligence). This is an obligatory requirement for gambling, where operators screen their users and assess dangers. Each player is assigned a risk rating, which determines the control level of the client's gaming account.
CM (Continuous Monitoring). The method allows for reducing problems of iGaming businesses as much as possible. Any dubious payments and other dangerous situations trigger a suspicious activity report (SAR), which can be sent to the authorities for further investigation.
The Importance of ID Confirmation
Player authentication is necessary to assure the safety of gaming sites and their punters. The modern ID verification system prevents several dangers, namely:
Underage gambling

Operators from all over the world require adults to visit casino sites. In most countries, the minimum gaming age is 18 years.

KYC checks help detect teenagers and children trying to cheat and bypass wagering restrictions

Gaming addiction

Problem gambling failures lead to entrepreneurs' lower ratings, large fines, or even bans on conducting activities. ID verification helps find and monitor at-risk customers.

Casino administrators should detect and control players with ludomania and, in severe cases, restrict access to entertainment products

Registration of multiple accounts

Some tricky punters can open several pages in their name to receive more bonuses and chances to win. This can lead to business failure, and ID verification helps avoid such situations

Fraud

Know Your Customer methods protect web casinos from malicious acts and bankruptcy.

Cybercriminals aim to gain illegal access to passports and bank card data or register multiple fake accounts to send spam.

A decent player confirmation system increases the safety of your gaming portal by constantly monitoring user activity

Money laundering

This is another big concern for wagering regulators. It negatively affects society, brand reputation, and the impression of the whole gaming industry.

Due to a large number of such thefts in casinos, internet gambling is prohibited in many states
Problems of Player ID Verification Procedures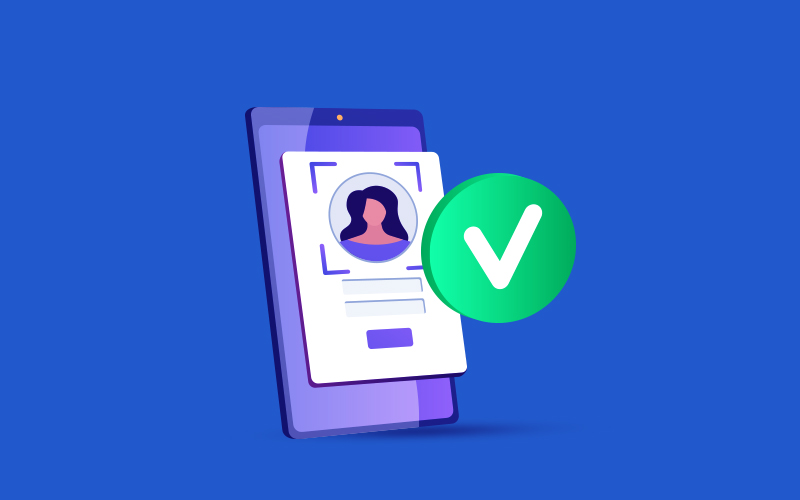 The main issues for entrepreneurs are:
Time-consuming activity. Some operators neglect to install a digital verification system, so the manual procedure of authentication may take days or weeks. Prominent web casinos at least create compliance teams for effective player validation. Punters can speed up the confirmation process by sending their selfies with official documents.
Huge fines for failures. An unreliable identification system can lead to data and money theft. This becomes the reason for a decrease in ratings, sales or even deprivation of licence rights. Internet casino owners must put security first, so the need for an ID verification program is obvious.
Lack of interest from clients. Players are always looking for the fastest access to games, bets, and winnings. Long registration and identification tire the clients who can switch their focus to competitors.
The Future of KYC: Key Perspectives
The development of ID verification systems for casinos depends on:
the implementation of technologies in jurisdictions;
legislative norms from governments;
changes in KYC requirements.
Some of the technical innovations that help speed up client identification are artificial intelligence and facial detection technology. The other new trend is strong customer authentication (SCA), which is actively used in the commercial and wagering spheres of many countries.
In June 2021, the European Commission announced the creation of a pan-continental eID. The digital system allows casino administrators and their clients to exchange electronic documents. It is beneficial for entrepreneurs as it will decrease or even eliminate the costs of ID validation software.
The Main Things about Player Identification in Web Casinos
User confirmation is significant for gambling operators. It guarantees the authenticity of the player using the internet casino resource.
The main features of identity verification in the iGaming sphere are as follows:
the validation process means providing necessary documentation, selfies, and financial information for account registration;
KYC measures help fight various problems — gambling addiction, underage gaming, money laundering, frauds, and other malicious acts;
administrators of web casinos actively implement innovations such as biometric identification, artificial intelligence, strong client authentication (SCA), etc.
If you want to open a legal and safe iGaming business, contact 2WinPower.
Our experts will explain the intricacies of identity validation, as well as provide all the necessary components for a gambling start-up:
The team of 2WinPower also offers business and jurisdictional consulting. Contact us to learn more about how to launch your digital casino project.
Be careful! We noticed that cybercriminals are using the Skype account live:twowinpower to deceive our customers.
For security reasons, please enter only contact details published on the page https://2wpower.com/en/feedback
Our company is not responsible for the actions of persons using Skype live:twowinpower.