As soon as an operator has finally made up the mind on the main direction of the online gambling business, it is high time to create a foundation for it. No internet casino can function without a thought-out platform. It is a combination of various software utilities that allow the establishment to work as it is meant to. Even if it is possible to develop all aspects of a casino platform independently, the most efficient way to get it will be to order everything at once.
The experts from 2WinPower will tell you about the possibilities of getting a platform. Apart from that, our best marketing professionals will also give you an in-depth understanding of the latest digital promotional capabilities to ensure the client acquisition of your online casino is substantial and stable.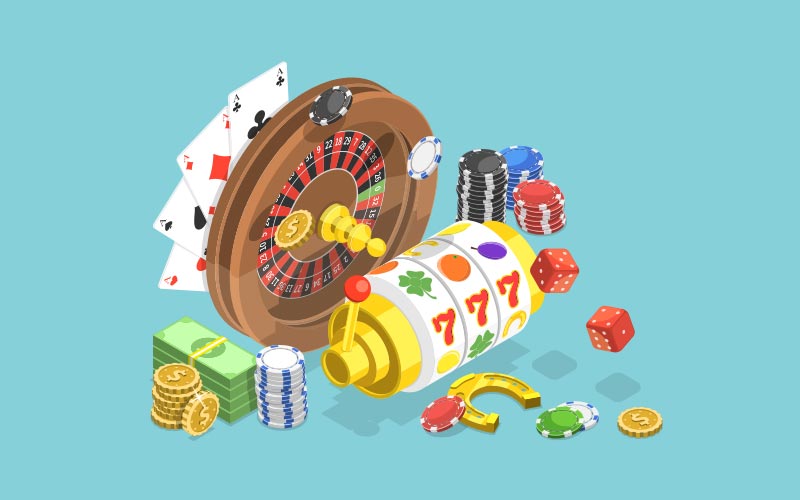 The platform is the body of an online casino. It runs every single function of the establishment and unifies all software into one system. A platform also includes mobile and desktop versions of a gambling website. For a smooth operation, a platform needs a database that actually "remembers" everything that happens. The payment systems are integral for organizing money-transferring processes. Customer relationship management systems also must be connected to the platform for the managers to be aware of the latest issues that players might experience.
When an operator chooses a platform, there are a few options to consider:
Independent development.
Renting a licensed platform.
White label solution.
Each of the possibilities has its own advantages and drawbacks. Let us dive a bit deeper into them and figure out the strong features of each option.
The most important part of the individual development of a platform is licensing. An operator has to receive an official permit from a local regulator. Usually, after the application, there will be a third-party audit conducted to understand whether the particular platform satisfies all the requirements.
Surely, independent development is neither cheap nor a short process. There are many different things to consider, and an operator has to pay for all of them and wait for everything to be fulfilled.
Advantages

Drawbacks

full ownership of the product;

unique development according to personal preferences and desires

expensive start

complicated to achieve alone

time-consuming

a lot of integrations required
In this case, similarly to independent development, an operator will need a working license. However, this platform will already be approved by a regulator. One of the most convenient points about this type of platform is integration. An operator will already have software providers, payment systems, CRM tools, bonus systems, making running such a platform a lot easier.
However, in this case, there is no full creative control. It is not that simple to introduce a new game developer. An operator will have to request it from a platform provider. The outcome is dubious — there are usually hundreds of requests, and not all of them work alongside the policy of the provider.
Another downside of renting a licensed platform is a lack of optimization. While the license can support service provision in one region, an operator will have to adapt to it, without a possibility to change it. When it comes to the financial question, there is a fixed monthly fee plus management fee, depending on the volume.
It is the simplest of options since all integrations are already included in the platform, as well as the commercial agreements that are not present in the previous option. The license is another thing that an operator will have to have no worries about. There is no need to apply for a gambling license since the operation will be conducted on behalf of the White label provider permit.
At the same time, there is even less control on the roadmap (requests are still viable). Another big downside is that an operator shares the license with others, all working under one permit of the White label provider. To get started, there are a few obligatory payments to be aware of:
setup fee;
fixed monthly management fee;
revenue percentage;
additional costs of satisfied requests.
Another peculiar feature of a White label casino is its license. Since the provider of this service offers a sublicense to every collaborating operator, there are usually some strict rules. The problem is that if one of these permit users violates the rules imposed by the jurisdiction where the license originates, the entire team can lose the operational possibilities. Therefore, White label service providers usually focus on the requirements that all collaborators must adhere to.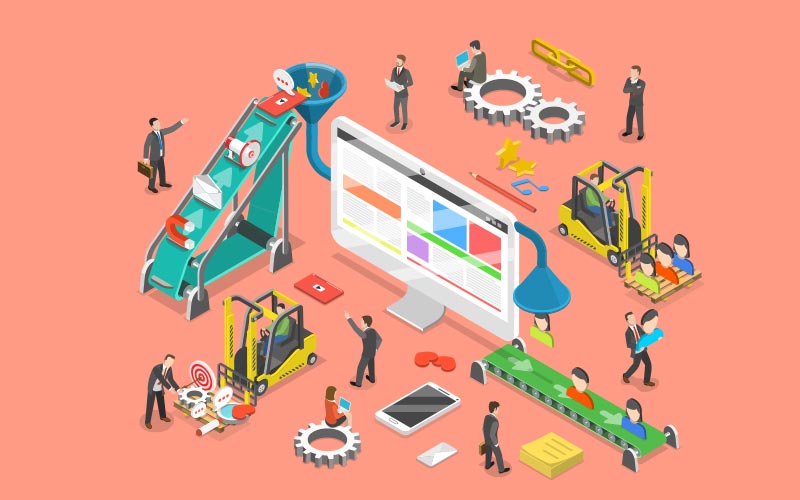 After ensuring a gambling platform is fully functional, an operator needs to find visitors to start receiving the desired profit. Luckily, modern digital marketing means are abundant. There are dozens of advertising ways that can legally promote an online gambling business and supply a steady stream of customers. The experts at 2WinPower are eager to present to you the most efficient marketing strategies, explaining why they are good particularly in your case.
This marketing direction is one of the most used in the online casino industry. In brief, an affiliate program implies cooperating with marketing partners who send potential players to the gambling website in exchange for a commission.
Usually, the most widely used affiliate means are:
A gambling-related portal that has informational background on the topic with an inclusion of a reference to a partner's online casino.
Mass emailing to returning players that they have in their database to offer new online casino offers.
Video streaming of various online casino gameplays from YouTube, Twitch, and other platforms to show the potential players the possibilities of the advertised platform.
Lead generating websites that work exclusively for increasing the acquisition rate of a partner's online casino.
Advertising on forums and communities where real players share their experience of playing on a particular gambling platform.
Pay per click (PPC) affiliates have also good ad performance on high-value keywords while promoting online casino brands.
There are a couple of different ways, in which affiliates get paid. Usually, the fee depends on how popular an affiliate is, and what traffic is involved on its platform.
The most popular payment agreements are:
cost per acquisition (CPA) triggers as soon as a customer makes a deposit;
cost per lead (CPL) triggers as soon as a customer registers on a website;
revenue share is paid to affiliates in a form of a percentage of players' losses;
a hybrid payment system usually combines CPA/CPL and revenue share methods.
Basically, it means ranking as highest as possible on the searching list. The undisputable champion in accepting the searching queries is Google. However, Bing, Yahoo, and MSN also have their shares of users.
There are many strategies on how to rank higher on the list. The most important ones are the following:
utilizing essential keywords and key phrases that the search engine considers relevant;
inbound links on partners' website are placed adequately and appropriately;
the loading speed of your gambling platform is above average and has no occasional problems;
mobile optimization is another aspect that the search engine pays its attention to.
Google Ads is a powerful tool that is used in marketing for various spheres. The online gambling industry is not an exclusion. If an operator wants to pop up on the top of the list in the paid ranking, it is essential for him to bid an optimal price for every click. Google analyses how many people happen to follow the particular keyword link and rank the most profitable higher on the list.
Different PPC strategies offer operators a variety of advertising possibilities:
focus on top keywords (online roulette, online Blackjack, etc.);
focus on longtail keywords (internet slot machines with ducks, etc.);
adding negative keywords makes Google hide operator's results if a particular query is typed;
testing adds to find out which keywords are better for a particular audience that is being oriented.
On average, a single click on specific casino terms like "online casino" or "online roulette" costs around $75. Online gambling clicks cost less, around $30 per click. In comparison to other industries that utilize CPC marketing strategies, these are extremely high numbers. For finance-related keywords, an operator will have to pay just around $18, a real estate click costs $17, while money-transfer terms are around $15.
It makes a lot of operators develop their advertising campaigns extremely thoroughly to ensure the value of the acquired customers outweighs the cost that is paid for a click.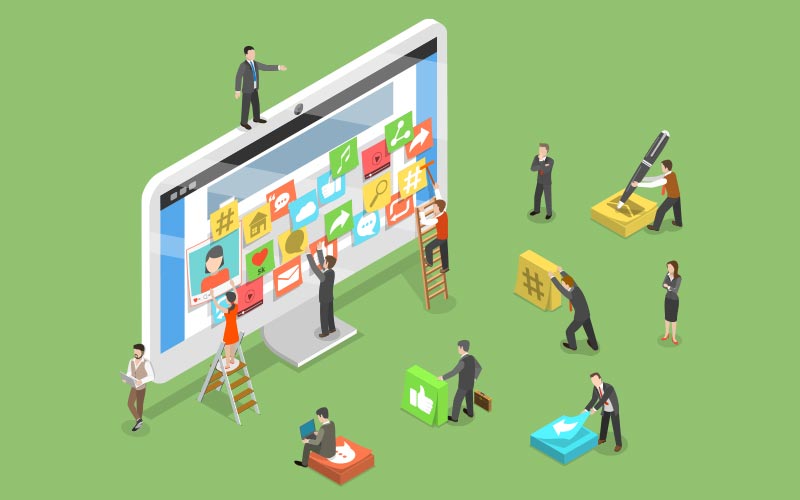 Advertisement on social networks allows particular targeting options that can focus on the desired type of audience. This way only the people that a casino is created for will see the social media ads, ensuring the budget for promotion is not wasted.
It is also possible for an SMM to benefit from retargeting. Those customers who visited the platform before will now see the ads of that online casino on their social networks. This is all possible thanks to cookies that the gaming website creates upon a visitor's entering.
The efficiency of this method is backed up by the fact that an operator is sure that the target audience has already visited the promoted casino. By reminding them to come back, a gambling portal stays in their minds and attracts them even more.
This marketing strategy starts as a rather broad promotional method without a specific target. An operator chooses what sites are most likely to be visited by people who would not mind following to the online casino. Sometime after, an operator analyzes which of those websites were the best in acquiring new registrations and focuses particularly on them.
Initially, this marketing strategy has a very wide promotional reach. It helps to figure out what is the best place for advertising. Also, retargeting plays a significant role here, since the visitors who happen to click on a banner will get cookies created and running in their browser.
Lastly, the ATLA includes billboards, television, sponsorships, ambassadors, and everything else that can be legally used for promotion. Basically, these things create brand awareness with an immediate call to action in most of the cases. At the same time, ATLA means help build a brand name over time.
This is the type of advertisement that an operator does for an extensive period over time. Even though it may seem like a big investment, the brand will steadily become more recognizable. Potential customers will be more likely to look for such companies since they have seen it related to something that they enjoyed.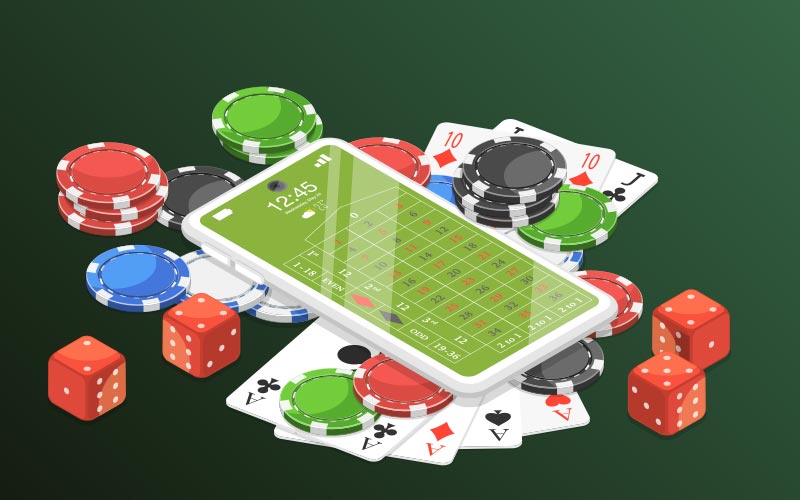 Now that you are completely aware of the possibilities to found a casino platform and promote it, you can make the most important decision in your career as a new operator. Surely, an independent organization will give you full control over the build-up process. However, the lack of experience is a huge problem that can become an obstacle on the way to a profitable career as an operator.
2WinPower offers you a complete transfer of all responsibilities from you to our expert. All the slightest aspects of platform-creation process and marketing will be considered during the development, including:
the development of a casino platform can be completely independent, rented from bigger companies, or ordered on a White label basis;
affiliate programs are the most popular type of online casino advertising, focusing on sharing information about the operator's website on gambling-related resources;
Search Engine Optimization is based on the algorithms of search engines (Google, Bing, Yahoo, etc.) and utilizes keywords as the main reference point;
Social Media Marketing is possible due to powerful advertising tools in social networks that allow targeting specific groups of people according to the casino focus;
the programmatic advertising makes it possible to narrow the audience by sharing promotional materials on different portals and analyzing the results afterwards;
above the line advertising utilizes non-online promotional methods such as television, sponsorships, ambassadors, etc. to increase brand awareness.
2WinPower offers efficient game development services and supplies highly protective security systems. Our software manufacturers are the world's largest companies on the market (Amatic, Microgaming, Greentube, EGT, Playtech, etc.) If there are any questions left or you want to order our convenient turnkey casino solution, reach our responsive customer relation service for any queries.
Contact: